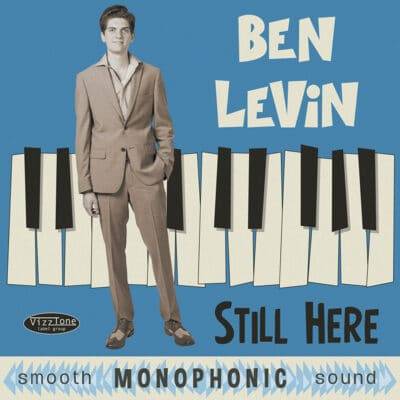 Ben Levin
Still Here
VizzTone
Still Here is the third release for the youthful pianist/songwriter/vocalist Ben Levin, who has already matured well beyond his years. When we last visited him on his 2020 release Carryout or Delivery on these pages, Levin was still in college, having just reached drinking age. And, as we said then, this still holds a mere year later that uninformed listener would likely guess that only a veteran could sing and play rollicking piano like Levin does. Having received two Blues Blast Music Awards for his first one and much acclaim for his second, Levin slims the guest list down even more this time, retaining just his father/regular bandmate, guitarist Aron Levin, bassist Chris Douglass and drummer Oscar Bernal. Ben, a versatile keyboardist, sticks solely to acoustic piano here and takes the lead vocals. The slimmed down approach works to great effect, as this is his most realized offering yet.
Eight of the dozen are originals, either written alone or co-written with his dad. Four are lesser-known covers. More than anything Levin is wedded to the classic Cincinnati sound of historic King Records. He included the now 96-year-old house drummer Philip Paul on his first album, 2019's Before Me. For those unfamiliar with King Records, consider these names – Wynonie Harris, Freddy King, Sonny Thompson, Little Willie John, Hank Ballard, and Eddie "Cleanhead" Vinson.
Levin produced the album as he did last time, with his engineer Matt Hueneman, recording live in an old church to get that special reverberation. Bob Margolin, who was aboard for the first album, writes the liners, which he ends with this classic quote, "I played in Cincinnati in the mid-1970s with the Muddy Waters band at a club called Bogart's. Always opening those shows was Cincinatti's legendary Boogie Woogie and Blues star Big Joe Duskin, playing piano and singing. I played bass on Joe's sets, and recorded an album on guitar with him in 1978. Missing those good times, I couldn't imagine that Old School magic returning, yet here's Ben Levin." That "old school" reference is not casual; on Levin's first release he had guitarist Bob Margolin on seven tracks, harp ace Bob Corritore on six tracks and Philip Paul on two. Due perhaps to the pandemic and even more likely growing confidence, he doesn't need that big name support any longer.
Levin has been playing 100 shows a year since he was 15 years old, embracing the authentic sound of his heroes such as Professor Longhair, Smiley Lewis, Pinetop Perkins, Otis Spann, Henry Gray, and, of course, Big Joe Duskin. Piano lessons with world-renowned Cincinnati-based blues/boogie pianist Ricky Nye (who co-produced his first album) led Ben into a passion that has not let up since. Ben's first festival appearance was for his local Cincy Blues Fest at age 13; by age 15 he was the full-time piano player in his father's band weekend band The Heaters.
You may have heard "Love And Friendship," his first single and album opener, rendered in a New Orleans style, it features Ben's pounding left hand driving the rhythm behind his agile melodies and a raw, just-the-right-notes solo from his dad. Originally performed by Jimmy Witherspoon, this song showcases his ever-maturing vocals. Not only can he do the vintage material, he applies the old school to a contemporary pandemic theme in his witty closer "I'm Your Essential Worker." More wit is found in his lament "Christmas Rain," wherein he was longing for snow; and the story song "Her Older Brother."
The title track is a slow blues in the Roosevelt Sykes style, while the longest track at five plus minutes is the boogie, rather hilarious "That's the Meal." Revealing his knowledge of the early R&B players from the '40s and '50s, Levin nods to Joe Liggins of Honeydrippers fame on "I Can't Stop It," layering his own voice as backgrounds in the chorus. More humor imbues the Fats Domino-like "Bad Idea" and the slower shuffle "Please Let Me Get One Word In." These originals come directly from Ben and his dad's life, some owing to the pandemic, and all indicative of their close bond. The instrumental "Crown Jewel," in fact, is a showcase for Aron. Play it for someone who hasn't heard this or any of Levin's albums, and they are likely to guess Jimmie Vaughan as the playing is so clean. Mid-piece the two engage in some vigorous call-and-response exchanges that attest to the special chemistry they have developed playing so often together.
Ben Levin is growing up before our very eyes. His relaxed vocals and stirring piano playing are not mimicked. He clearly seems born to do this. As strong as his first two albums were, this is his crowning achievement to date. And yes, he is just getting started.
– Jim Hynes
Help Support Making a Scene
Your Support helps us pay for our server and allows us to continue to bring you the best coverage for the Indie Artists and the fans that Love them!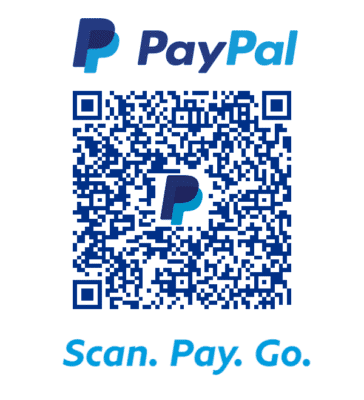 FOLLOW US ON INSTAGRAM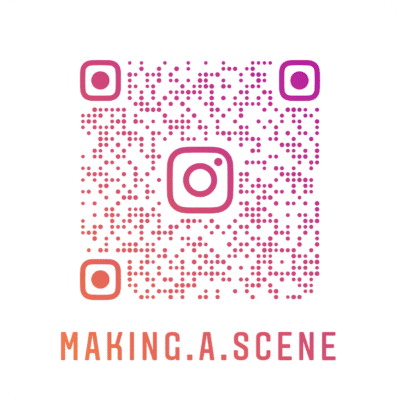 Subscribe to Our Newsletter