---
---
---
---
Making A Scene Presents an Interview with Ben Davis Jr.!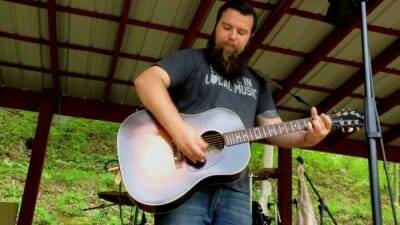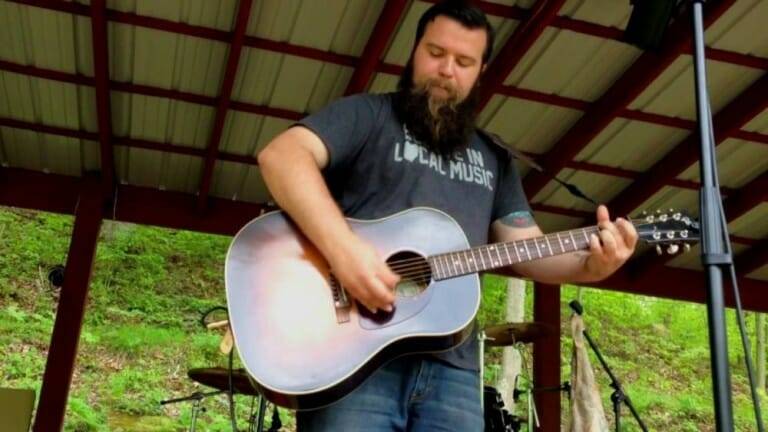 At the crossroads of the cosmic stylings of The Grateful Dead and the vulnerable sonic truths of Todd Snider lies Ben Davis Jr. and the Revelry: a genre-defying psychedelic fivesome brewed in the creative pressure cooker of Appalachian Ohio.
Before Ben Davis Jr. and the Revelry, there was Ben Davis Jr. performing at the Court Street Grill. It was Davis' authentic performances at that respected rock 'n' roll establishment on the banks of the Ohio River that landed him a spot on the 2014 Nelsonville Music Festival bill after only one release, the self-produced Day After Payday.
Shortly after sharing the 2014 NMF bill with the likes of The Avett Brothers and Dinosaur Jr., Davis met fabled producer and musician Eddie Ashworth (Great White, Sublime, John Stewart formerly of The Kingston Trio) while playing a gig in Athens, OH. That fortuitous meeting led to Ashworth recording and producing Davis' 2016 EP, Leaving Cincinnati.
Fast forward several years, many gigs, and considerable periodic disillusionment with the music industry, and Ben Davis Jr. has refined and transformed his musical vision into something entirely new. He is now joined by The Revelry: Ashworth on wurlitzer and mandolin, Ben Ervin on lead guitar, Levi Westfall on bass, and Erik Miller on drums.
The Revelry is finishing up work on a new full-length, "Suthernahia", which features the leading single "Let Me In." The song is a wistful cry for affection conveyed by poignant wurlitzer, atmospheric guitar work from Ervin, and Davis' candid lyricism. The forthcoming album, due out later this year, promises to be Davis' most potent creation, honest creation to date.