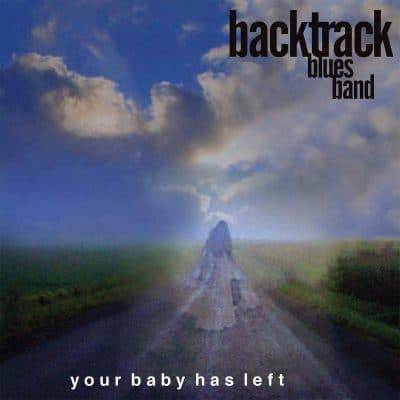 Backtrack Blues Band
Your Baby Has Left
Vizztone Label Group
Sonny Charles, founded the Backtrack Blues Band in 1980, while attending the University of North Carolina in Chapel Hill. Among the first to join was his classmate "Little" Johnny Walter. The band is a Chicago styled blues band inspired by and named after the Little Walter instrumental "Backtrack". Their debut album 1983's "Dress It Up", was followed by 1989's "Killin' Time" and 1995's "Boogie Shack" before taking a hiatus from recording.
The Backtrack Blues Band resumed recording in 2012 with "Captured Alive". Their last two studio album's 2016's "Way Back Home" recorded in Sarasota, and 2017's "Make My Home in Florida" recorded in St. Petersburg; resulted in them winning multiple Tampa Bay Music Awards as "Best Blues Band". They have performed with Stevie Ray Vaughan, B.B. King, John Lee Hooker, Greg Allman, Johnny Winter, Buddy Guy and many other notable bluesmen. Festival appearances include the Tampa Bay Blues Festival, Norway's Notodden International Blues Festival, and Canada's Mont-Tremblant Blues Festival.
The Backtrack Blues Band is one of Florida's longest running blues bands having performed continuously for over thirty years. The current lineup is founder Sonny Charles, harp and vocals; "Little" Johnny Walter, rhythm guitar and backing vocals; Kid Royal, lead guitar and vocals; the Grammy Award winning bassist Jeff "Stick" Davis from The Amazing Rhythm Aces, and drummer Joe Bencomo. Guests include Bruce Katz, keyboards; the Muscle Shoals horns, and Latonya Oliver and Dana Merriweather singing the backing vocals.
The band has a strong reputation for creative songwriting with Charles contributing six originals. They lead off their seventh album with the award winning "Best Friend's Grave (Joy, Joy, Joy)" recently named the "Coolest Blues Song of 2019" by Big City Blues Magazine. Other Charles originals include the title track; the boogie "Dixie Grill" featuring Brad Guin saxophone, Vinnie Ciesielski trumpet, and Bruce Katz on barrelhouse piano; and the shuffle "You'll Come Back Someday" with Katz switching to the B-3. Charles is a triple threat as he is a great songwriter, a superb harpist and a darn good vocalist.
Kid Royal authored both "She Might Get Mad" and "Times Is Hard". The latter is a guitar showcase for him as his use of dynamics highlight the emotions within. He is also an additional vocalist that helps to complete this fine band.
The only cover is Jimmy Reed's "Natural Born Lover" a.k.a. "Good Lover" first recorded in 1962. The chorus features the band singing "which one of us would you rother" and it's a great bit of blues rock 'n'.
The Backtrack Blues Band's crisp Chicago styled originals and Texas guitar tones is guaranteed to make you smile.
Richard Ludmerer