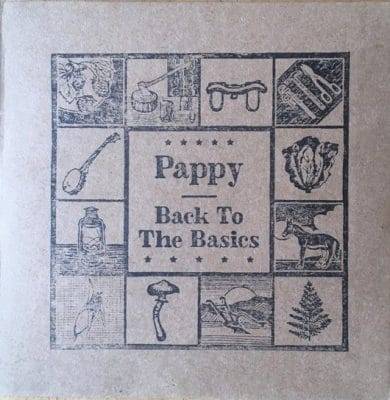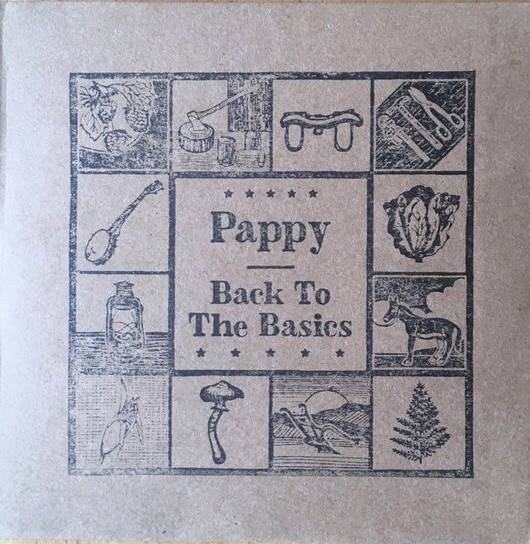 Back to the Basics, the newest album of original bluegrass music from multi-instrumentalist Pappy Biando is everything you expect and a few things that find you searching your own soul. Pappy's music is consistently fresh, new, and familiar. His new album "Back to the Basics" is exactly that. Pappy is a young man with an old soul. Overall this album is a compilation of the five sides of Pappy musically as he pauses to ponder the life he's forging with his family and his music. "You got no choice but to live with your choices", choose your path wisely. Pappy is on the right path and his fans will follow along throughout his many incarnations. He's following his heart and entertaining his muse, it's a great thing to witness.
As a founding member of the successfully popular band Cabinet, Pappy once said that he and his band make music, that they make this music on traditional bluegrass instruments is secondary. Back to the Basics has all of the components of traditional bluegrass, rolling banjo, flawless flat-picking, masterful mandolin, heart pounding slap bass, and beautiful fiddling that is solemn but also uplifting as the mood dictates. True to Pappy's heart the band plays the instrument and not the genre. The songs compiled on Back to the Basics appeals to both traditionalists and new-grass fans alike. It's a good album for searching your soul. Back to the Basics is a songwriters bluegrass album.
Back to the Basics is, a collection of some of Pappy's original bluegrass music, is scheduled to drop May 11th! It will be available everywhere digitally and a limited edition run of cds were hand pressed to sell at shows. A "by popular demand" mail order is also available on the artists site. Back to the Basics was recorded live in Dan Davine's studio in Essex VT straight to analog tape over the time of 2 days with these great Vermont pickers: Pappy Biondo – Banjo and vocals, Doug Perkins – Guitar, Matt Flinner – Mandolin, Caleb Elder – Fiddle, Patrick Melvin – Bass www.pappymusic.com/
Least you get the wrong impression, Pappy isn't sitting on a porch somewhere kicking back and picking a banjo, (although this album suggests he would like to do exactly that). Busy raising a young beautiful family, Pappy pays a few bills by crafting his signature stained glass feathers. The album jacket was hand pressed by Pappy which speaks to the heart of both the artist and the independent musician. All this while staying actively involved in several separate and evolving musical collaborations.
#1- "Back to Basics" – is a song of reflection, of getting back to the joys in music and in life. It sets a tone and answers the question of taking a break from a successful band at the cusp of popularity.
#2- "Sunday 60 Breakdown" – a high energy fiddle tune.
#3- "Leave Me Lonely" – is a slow rambling banjo tune with solemn fiddle, a soul searching preservation of the heart.
#4- "Susquehanna Breakdown" – a tune with a take it easy feel. It contains all of the high energy, flawless timing, and toe tapping goodness honed in the time spent developing that side of Pappy.
#5- "Poor Mans Blues" – further commentary on the current Cabinet hiatus.