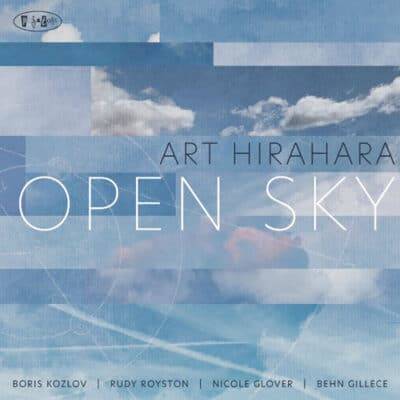 Art Hirahara
Open Sky
Posi – Tone
Pianist/composer/ and bandleader for his sixth outing on the Posi-tone label, Art Hirahara, furthers his appealing mix of straight-ahead jazz to standards to progressive jazz as he splits the selections between a trio and quartet on Open Sky, the title alone suggesting few, if any boundaries. The trio features label mainstays bassist Boris Kozlov and in-demand drummer Rudy Royston, each of whom contributed a composition, as well as rising saxophone great Nicole Glover on three selections and Posi-Tone vibraphonist Behn Gillece on one track. These are mostly originals with a free exploration ("Citadella") and two solo piano tunes.  Most of the tunes are highly lyrical and sit at the intersection of straight-ahead and modern jazz. (He has plenty of avant-garde outings under his belt too) Hirahara has performed on five continents and with a virtual who's who in jazz, mostly as a sideman until evolving to his leadership role. Notably his degree from the Oberlin Conservatory of Music is in Electronic and Computer Music but this album, like those as leader preceding it, are totally centered on the acoustic piano.
The beauty of Hirahara's music is his gift for melody and subtlety, although he swings a bit harder here than on some previous efforts.  Some have described has piano technique as midway between Bill Evans and Keith Jarrett which obviously covers a very wide range. He begins with a rousing piece "Groundswell," inspired by the protests in the aftermath of the George Floyd murder. The trio kicks into high gear, and along with Hirahara's rapid but precise runs, you hear immediately why drummer Royston is the first choice for so many musicians. "Inimitably, Mr. B." is a tribute to pianist Kenny Barron, as Hirahara reflects the NEA Jazz Master's graceful and elegant style. That same approach continues in "Peony," inspired by his mother who introduced him to the piano music of Claude Debussy and Edward MacDowell. Echoes of Billy Strayhorn are there as well.
The title track includes Gillece, as Hirahara wrote it in a series of sections with a predetermined harmonic progression, intended to be a conversation between the four musicians who lock in to bring it home. "Mia Bella" is for his wife, and it introduces Nicole Glover on tenor beginning and ending her solo in a flowing melodic ballad style, building to her usual aggressive cluster of notes in the mid-section.  The Italian title owes to the influence of Italian film composer Ennio Morricone who is known for his us of rubato, slowing and speeding the tempo.
Kozlov's "Nao Tao Azul" is a contrafact based on Antonio Carlos Jobim's classic "Triste" and it features Hirahara playing in his noted effervescent melodic style with terrific support from both the composer and the vibrant Royston. The free exploration "Citadella" gives the feeling of floating or being suspended in the air. That lightness segues into the standout track "Together, Apart," based in part on the standard "Alone Together" and bursting with energy reflected in Glover's unrelenting tenor solo and Royston's propulsive trap work. It's designed to capture the pent-up energy we all felt during the pandemic and expresses the freedom of finally convening a recording session. The requisite calm follower comes from Royston's pen in "Sunday Morning," a gorgeous, flowing melody played with restraint by the trio.
Hirahara has increasingly been adding Brazilian music to his repertoire, composing the upbeat samba "Weathered The Storm," which features Glover stating the melody with soaring soprano sax. The pianist again goes solo for the standard "I'm Getting Sentimental Over You," inspired by Kenny Barron's treatment of the piece by changing the meter to 5/4 and a few splashes of ragtime to put his own stamp on it. Duke Pearson's "Empathy" receives a new arrangement for Kozlov and producer Marc Free shifting from 5/4 in the first section to 6/8 in the second that has a.  Perhaps more than any of the pieces, this one reveals the tight trio interplay as they navigate through the changes. The reflective "Nightfall" depicts the transformation of a busy city to the quiet that sets in once the day ends.
This is serious, eminently listenable jazz from exceptionally talented players, with enough variety to keep one engaged. Hirahara's smooth, light touch and melodic sense is brilliant throughout and one senses this trio's telepathic ability to almost anticipate each other's moves through the close bond they have established by playing together on several recordings.
Help Support Making a Scene
Your Support helps us pay for our server and allows us to continue to bring you the best coverage for the Indie Artists and the fans that Love them!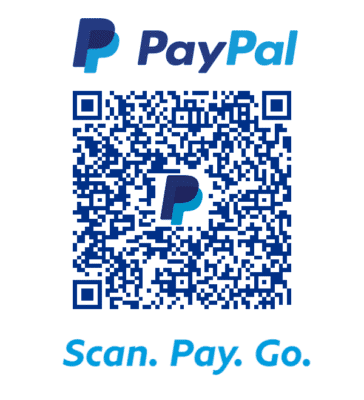 FOLLOW US ON INSTAGRAM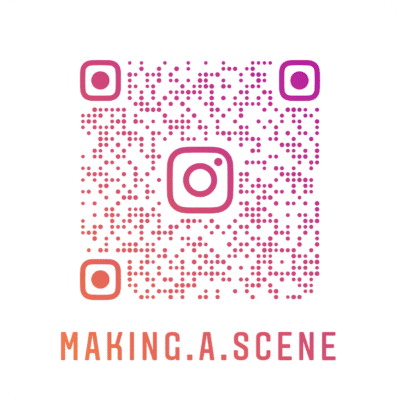 Subscribe to Our Newsletter
Find our Podcasts on these outlets