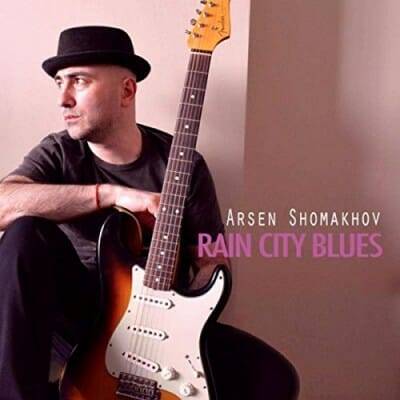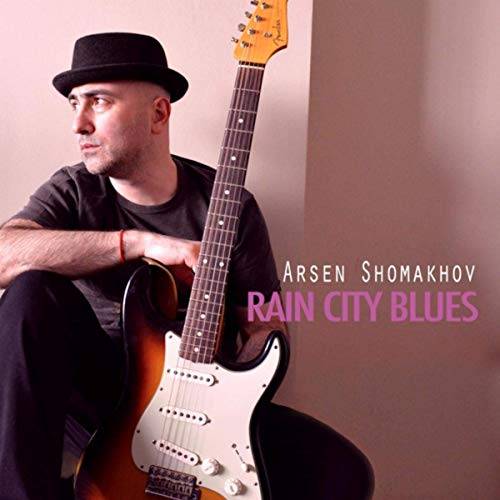 Arsen Shomakhov
Rain City Blues
Independent
Arsen Shomakhov is a Russian blues artist who recorded his debut "Arsen Shomakhov & Ragtime" in 2005. That same year he competed in the International Blues Challenge in Memphis. He was signed to Blues Leaf Records and released his first U.S. album "Dangerous" in 2006. Shomakhov re-located to Vancouver, B.C. in 2008 where he formed the Arsen Shomakhov Trio with bassist Bruce O'Neill and drummer Chip Hart. He expanded the band on 2010's "On The Move", also on Blues Leaf, and received a Maple Blues Award nomination. In 2014 Shomakhov returned to the IBC and advanced to the semi-finals. He released his third Blues Leaf album "Dynamic" later that year. Shomakhov returned again to the IBC in 2016 once again representing Canada's White Rock Blues Society. He continues to perform at blues festivals in Europe, Canada and the United States.
For this new album Shomakhov enlisted Producer Kid Andersen. The band includes Shomakhov, guitars and vocals; Andersen, bass, B-3, piano, Vibraphone and background vocals; and Alexander Pettersen or June Core, drums. The album is recorded, mixed and mastered by Andersen at his Greaseland Studios in San Jose, California.
All of the songs are either written by Shomakhov, or co-written by him with Darrell Mayes. The drummer on the first five tracks is Pettersen. "Full-Time Lover" is about a lucky guy with too many girlfriends as he declares "I need a full-time lover no-body else will do". Shomakhov's rhythm guitar is so good he doesn't need to solo. This infectious opener also displays great vocal tone and clarity. Aki Kumar is featured on harmonica.
"No More!" is a rockabilly tune with Andersen on piano as Shomakhov sings "I ain't gonna party no more"; Pettersen is fabulous on drums. "Sunset Beach" is an evocative tropical groove as Shomakhov finally takes an extended solo, on this and on the fat sounding "Women and Whiskey" Andersen plays both bass and the B-3. "Strolling in San Jose" is a swinging instrumental with some jumpin' jazzy guitar from Shomakhov and Pettersen's big beats.
On the houserockin' title track Shomakhov plays some terrific slide as Core takes over on the drums. "Boogaloo" is a funky tune from the band with everyone hittin' it; Andersen and Core are a great rhythm section. "Three Arrows" is another instrumental with Shomakhov sounding like he's on a twelve string. "Sitting On A Fence" is another infectious performance from Shomakhov with Andersen providing the background vocal. The rollicking instrumental closer "Hello Little Bird" features Shomakhov on a national as he gets a droning sound.
This album is a perfect marriage between artist and producer. Kudos to both Shomakhov and Andersen.
Richard Ludmerer