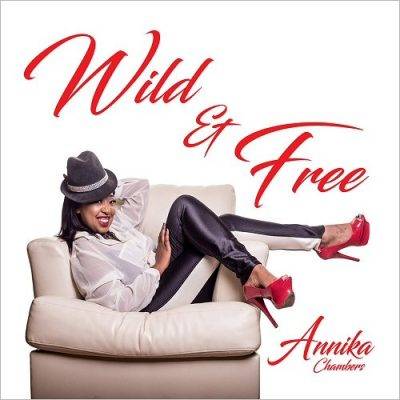 Annika Chambers
Wild & Free
Under The Radar Music Group
Annika Chambers was born and raised in the Houston, Tx. area. Influenced by Yolanda Adams, Shirley Caesar, and Dottie Peoples she began singing gospel. While serving eight years in the Army, with tours in Kosovo and Iraq, she began to develop an appreciation for the blues including Etta James, Aretha Franklin, and Koko Taylor.
Chambers formed her first band in 2011 and although "Annika & the House Rules" didn't win the local Battle of The Bands she impressed two of the judges; Larry Fulcher, and Richard Cagle owner of Montrose Records. Her first album on Montrose was "Making My Mark" and it resulted in Chambers receiving a 2015 Blues Music Award nomination as "Best New Artist Album".
Chambers violated some rules and broke the law. She was sentenced to serve six months. Before serving out her sentence Chambers sat down with her manager, executive producer Miki Mulvehill, and co-producers Fulcher, Braunagel, and Richard Cagle to select songs "that spoke to her". Chambers also wrote one song and co-wrote another before recording this new album.
The musicians assembled are the same as on her previous recording. The band includes Chambers, vocals; Mike Finnegan, piano and organ; Larry Fulcher, bass; Tony Braunagel, drums; and Johnny Lee Schell or Josh Sklair (Grammy winning producer for Etta James), guitar. Schell, Finnegan, Fulcher, and (Taj Mahal's Grammy winning producer) Braunagel are collectively known as The Phantom Blues Band.
Chambers is aggressively seductive when she sings "I'll be your dirty girl". "Raggedy & Dirty" was co-written by Luther Allison and first recorded by him in 1973. Schell sets up the rhythm on his guitar before taking his solo.
"City in The Sky" was written by Charles Chalmers and Donna Rhodes and was recorded by both the Staple Singers and Otis Clay. It appears on Clay's 1998 album "This Time Around". The lyric "too many people telling too many lies" is a great vehicle for Chambers' gospel tinged delivery.
"Give Up Myself" was written especially for Chambers by Darryl Carter. Carter is a legendary singer/songwriter and arranger who worked for both Stax and Hi Records. Some of the people he wrote or arranged songs for include Otis Clay, Mavis Staples, Bobby Womack, Joe Simon, Johnny Nash, The Staple Singers, Ann Peebles, Betty Everett, Billy Price and James Taylor. Often times he would just use the name Carter. "Why do I have to give up myself to be in love with you" is one of the highlights on this fine album.
"6 Nights and a Day" is from long forgotten Memphis songwriter Dan Greer who wrote and recorded with George Jackson. Sklair is on guitar while Finnegan switches between the Wurlitzer and a Hammond B-3. The background vocalists are Chambers, Finnegan and Fulcher.
"Put The Sugar to Bed" written by Jeff Paris is a sexy little tune as sung by Chambers that just makes you want to tuck her in. "Better Things To Do" is from the songwriting team of Kenny Brescia and Lauren Shapiro. It features Schell on guitar and the backing vocal of Houston's Nicoya Polar.
One of my favorite songs on this album is "I Prefer You" written by Morris Dollison and Monk Higgins another Hi Records songwriting team. I am reminded of Tina Turner singing "I Idolize You". Sklair's rhythm guitar is perfect as is Braunagel on the drums.
On Chambers' original "Reality" Finnegan is on piano. Sitting in is Jon Cleary also on piano. The introspective "Why Me" was co-written with Fulcher and Doug MacLeod.
"Don't Try and Stop The Rain" is from Jeff Silbar and Andrew Williams. Silbar won a Grammy in 1990 for writing "Wind Beneath My Wings". "Piece By Piece" was written by Katie Melua; this is a fabulous version.
"Love God" is from Los Angeles' John Keller; "you've got to love God, love yourself, love your brother and everybody else".
These are great songs sung from the heart. Look for Chambers to gather more accolades for these fine performances. Welcome back Ms. Chambers.
Richard Ludmerer