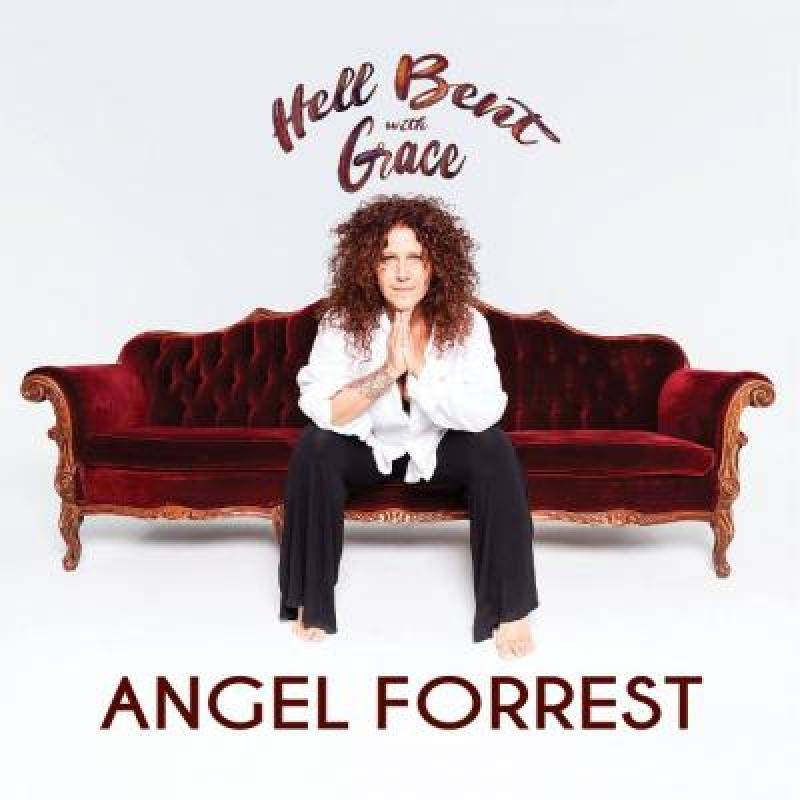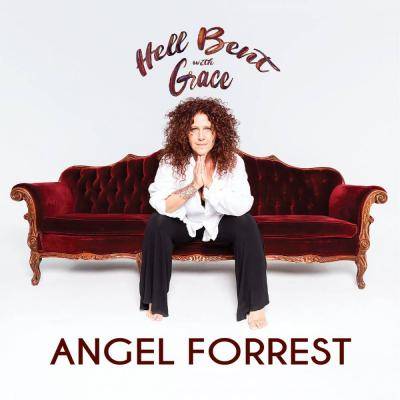 Angel Forrest
Hell Bent with Grace
Independent
In 1988 Canada's Angel Forrest began a musical career that would span three decades. Her debut recording 1996's "Secondhand Blues" featured her versions of selected covers including Robert Johnson's "Crossroads"; Ruth Brown's "Mama He Treats Your Daughter Mean"; Howlin' Wolf's 1969 single "Evil"; and B. B. King classics "Sweet Black Angel" and "Rock Me Baby", the latter based on a song by Robert Nighthawk. The following year Forrest released "Angel Sings Janis Live"; her versions of songs sung by Janis Joplin. Forrest recorded her first album of original material "Here for You" in 2005. Six more albums followed including 2013's "Mother Tongue Blues". Forrest was the winner of the Maple Blues Awards "Female Vocalist of the Year" award six times; each year between 2013 and 2018. Forrest was also named the MBA "Songwriter of The Year" in both 2014 and 2016.  The 2019 MBA award winners will be announced this February. Forrest was also a finalist at the 2018 International Blues Challenge in Memphis.
"Hell Bent with Grace" is Forrest's eleventh recording. Now in her fifties the blues rockin' Forrest writes and sings from the perspective of a mature woman and her lessons learned. The Angel Forrest Band is Denis Coulombe, acoustic guitar, bass and backing vocals; Ricky Paquette, electric guitars, Dobro and backing vocals; Bernard Quessy, Hammond B-3 and Wurlitzer; Alec McElcheran, bass; and Sly Coulumbe, drums and percussion. Denis Coulombe and Paquette are also longtime co-writers and co-producers.
Forrest opens up about menopause on "Menie The Monster" and she rocks hard. "Menie the monster takes my sexy away, takes the boogie from my hips and my desire to play…Menie the monster likes to mess with my mind…tales the cool from my temper…fucks with my feelings…the women all do it, I know I'll get through it…"
With an intro that reminds me of Eric Clapton & Friends, Forrest gets the party going with "Get It On" featuring the lyric "I wake in the morning to the falling rain, drink my elixir to ease my pain, I'm tuning in…to the midday news…lord have mercy…we all get the blues". Forrest writes songs about some tough subjects, her own life and relationships. On "Indian Moon" Forrest's hauntingly beautiful vocal is accompanied by Paquette on Dobro. On "The Blame Game" Forrest sings about mental health.
This entertaining album is among the grittiest and most down to earth I've heard so far this year. Forrest is one of the best performers and songwriters on the contemporary blues scene today and this is just her first album designated for U.S. release. Better buckle up.
Richard Ludmerer