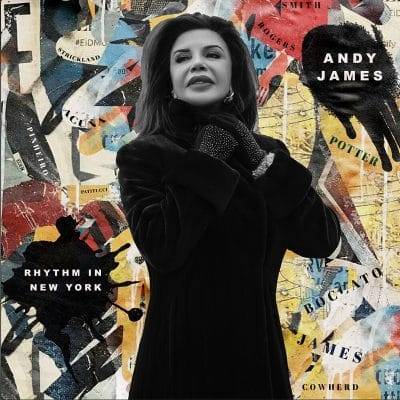 Andy James
Rhythm in New York
Le Coq
Jazz vocalist Andy James, born and raised in Australia, renowned for her flamenco dancing, and now a partner with her husband, Piero Pata, in the recently formed Le Coq label, is back with her third album for the label, Rhythm in New York. The album features both well-recognized standards and originals and, as with all Le Coq issues to date, a dizzying lineup of the in-demand, top musicians, who both play and deliver creative arrangements. All three of James' albums have a constant – bassist John Patitucci, who in this setting not only plays on every track but co-wrote several songs with James and his daughter, singer-songwriter Greisun. Joining in are pianist Jon Cowerd, drummers Nate Smith and Marcus Gilmore, saxophonists Chris Potter and Marcus Strickland, trumpeter Terell Stafford, flutist David Mann, guitarists Adam Rogers and Chico Pinheiro, and percussionists Alex Acuna and Rogerio Boccato. Cowherd and Patitucci collectively arranged all 15 songs, two which were written by Pata.
The songs are inspired by New York City, which is of course the mecca of jazz. Although Pata and James reside in Las Vegas, this album was aptly recorded in Brooklyn, facilitating access to this elite lineup. James is not a belter and instead leans toward romantic restraint and nuance, bringing in tinges of Brazil, Cuba, and the West Coast in this music. This is an easy album to listen to, but James often delivers unexpected phrasing, purposely trying to defy expectations. For reference points the airy style of her voice evokes Blossom Dearie, the tendency toward Latin and Brazilian conjures Astrud Gilberto, and her sultry romantic side veers toward Julie London, a testament to James' versatility.
As per the album title there is a distinct sense of rhythm as you hear from the outset from Nate Smith and Alex Acuna in "I'm Gonna Live Til I Die," featuring Marcus Strickland on the tenor solo. That rousing number then makes way for the NYC strings in the Patitucci-James-Greisun original, "Day Dream," a lovely ballad featuring pianist Cowherd and Potter in the gorgeous tenor solo backing one of James' best vocal performances – so relaxed, and beautifully articulated.
Bacharach's "Walk On By" has been covered ad infimum but this snappy version offers something different, marked by Cowherd's strong B3 and again by Potter on tenor. It's one of three Bacharach tunes here. "What the World Needs Now," a renowned jazz waltz, is taken a completely different time signature with Cowherd on piano and Potter again shining in the ballad format. Cowherd arranged all three, including "This Girl's in Love With You," which also features Potter, known more as an explorative, aggressive player who proves his mettle on ballads consistently across the record. Special touches such as Pinheiro on nylon guitar and Cowherd on Rhodes take this, as similar to the others, away from the cliches associated with these pop tunes.
Getting back to the originals, "Time to Think" is an instrumental co-write with her husband, yet another soft ballad with Cowherd on piano and organ, Potter on tenor, and Patitucci featured in a highly lyrical bass solo. The couple also co-wrote the closer, "Just in Time," an instrumental swinger, arranged by Cowherd and delivered by the quartet of Gilmore, Patitucci, Cowherd, and Potter, with the latter two taking animated solos. The other two originals that James penned with Patitucci and Greisun have lyrics and vocals. "El Ritmo" nods to her flamenco background, buoyed by Potter and the percussive trio of drummer Smith with Acuna and Boccato. "Think of Me" carries a Latin feel, again with the same percussive trio and Potter and guitarist Rogers with flowing statements. Ms. James certainly cannot be faulted for not giving enough room to her soloists.
The standout track "When I Look In Your Eyes" is a tribute to the late songwriter Leslie Bricusse, taken at a very pensive pace and the only one featuring a five-piece horn section (trumpet, two saxes, and flute). Potter, Strickland, and Rogers step out briefly for expressive, concise turns. The other Cowherd arrangements of standards are a highly imaginative "I Can't Stop Loving You" (featuring the arranger on organ) where James bends the melody, infusing it with gospel, "People" (featuring Cowherd, Strickland, and Rogers), "The Best Is Yet to Come" (featuring Strickland), with the last eight bars sung staccato, "There Will Never Be Another You" (featuring Potter), and "I'll Be Seeing You" (featuring Pinheiro and Potter). The latter is the closing vocal track, a lovely tune with David Mann also on flute and alto flute. James stretches out the lyrics and Potter encapsulates the yearning mood in his outro. The arrangements and James' take on these standards will inevitably surprise.
This is by far her strongest effort but her two previous albums for the label are also worth your listening – Tu Amor (2021), and An Evening with John Patitucci and Andy James (2022). So, while there are plenty of standards here, the arrangements are surprising, players are exceptional, and James is as unique a jazz vocalist as you'll find.
Help Support Making a Scene
Your Support helps us pay for our server and allows us to continue to bring you the best coverage for the Indie Artists and the fans that Love them!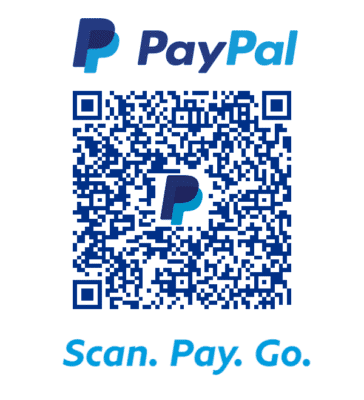 FOLLOW US ON INSTAGRAM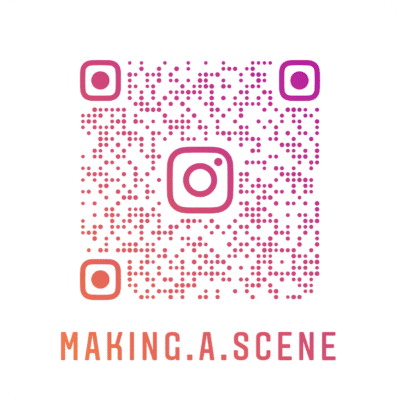 Subscribe to Our Newsletter