An Exclusive Interview with Zeke Johnson by Richard Lhommedieu on Mixcloud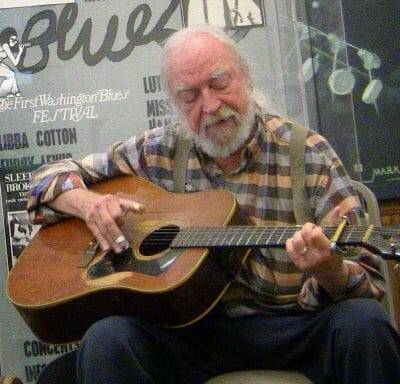 Zeke Johnson was born Oct. 28, 1943, in Ripley, MS., and he lived in Blue Mountain, MS, from '48- '54. He moved to Memphis when he was eleven.
Both parents and his two sisters were musical, and encouraged him with his interest in music. He started to sing as early as age six and was involved in bands from sixth grade through his sophomore year in college. He also received a voice scholarship in college.
As he was a late starter on guitar, beginning in March of '65. The sixties' folk revival was in full swing, and he went about learning every Bob Dylan song he could. Then he met Jim Dickinson, who gave him his first real understanding of Blues, then he discovered Furry Lewis. Once he heard that slide style, he was hooked.
He was blessed to meet and got to know Furry, Booker White, Fred McDowell, and many others. He had the opportunity to work with and perform with artists like with Furry, Mose Vinson, and Jessie Mae Hemphill. Recently, he wrote some songs about all his experiences with them.
He has played amateur night at the Gaslight in New York and his first show was at the Overton Park Shell. Keeping the music going wasn't easy during a 35- year teaching career, but he never quit trying. Retirement from teaching and now at 71 has allowed him to now focus totally on music.