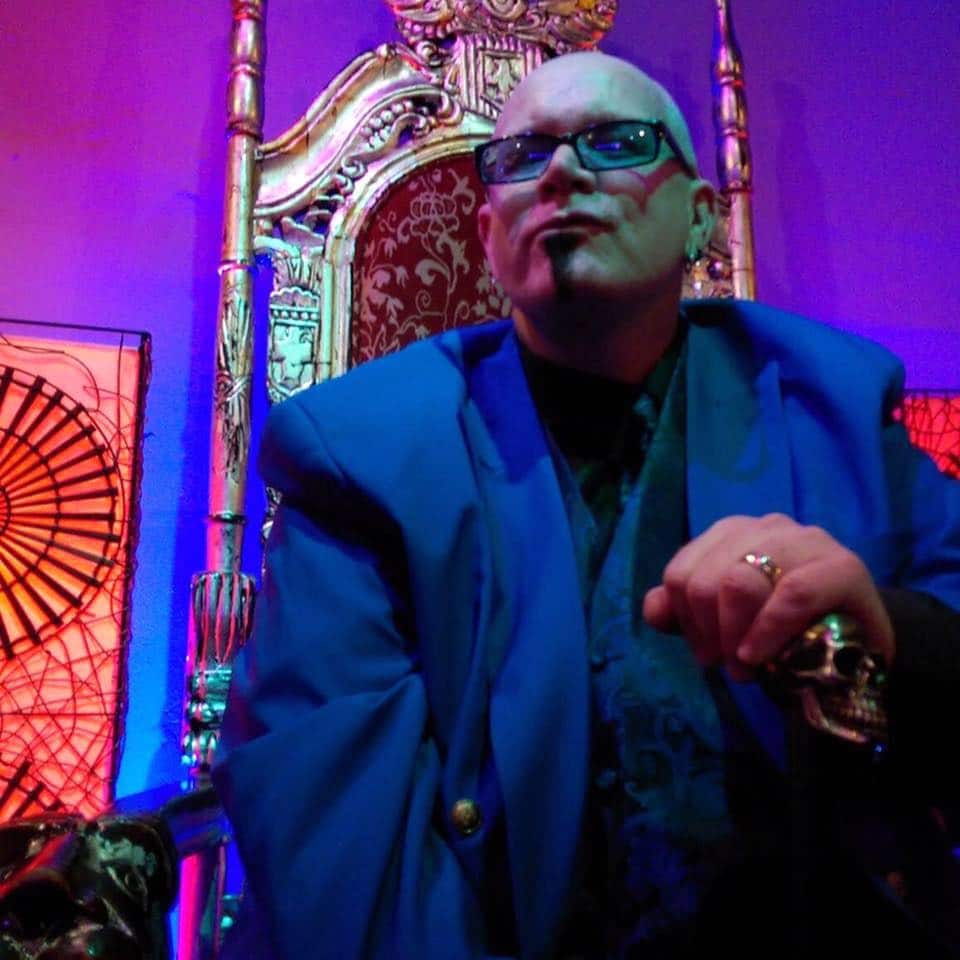 An Exclusive interview with Walkin Cane Mark by Richard Lhommedieu on Mixcloud
---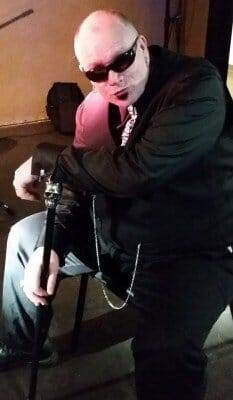 Walkin' Cane Mark was born under a cactus in the heart of the Arizona desert. Surrounded by five generations of bluegrass based musicians, it's ironic that instead of playing country based music like his relatives he quickly followed a passion for gritty blues, R&B and classic soul music early on. How was this young man picked by the blues in the heart of the desert? It's an adventure that he is still living presently and it all started with.. A fateful encounter with (Howlin' Wolf drummer) Chico Chism literally by the back door of Stevie Ray Vaughn concert would change Mark's life forever. "I never missed a Thursday night in Tempe, AZ, eating wings and soaking in Chico Chism & The Chistones." It's through Chico the love of the blues was born! Chico Chism opened doors that may have never been unlocked for the young Cane.

The great Willie Dixon dubbed Mark, "Walkin' Cane Mark" in 1988 when he was recovering from an injury. "He saw me walking around with a cane and knew my name was Mark, and out of his mouth came Walkin' Cane Mark and it stuck." It was also Mr. Dixon who first recognized Mark's passion for the blues. "I asked him if he had a song I could do and he gave me "The Gravedigger" saying "Mark this song is for you — you record it" (shortly before his passing Willie heard Mark's version of "Back Door Man" and said it was one of the best versions he had EVER HEARD). "My all too short relationship with Big Willie Dixon was one of the fondest of my lifetime."

Soon (harp pioneer) Snooky Pryor would enter WC's life and slap a mojo on him that would anoint him with the gift of the blues. (Snooky Pryor is credited with being the first man to amplify his harmonica upon returning from WWII to Maxwell St this is a hot debate but mark got this from the horses mouth per say.) "He anointed me with the blues and inspired me to pick up a harmonica. It's Snooky Pryor that taught me how to drive a band with my harp like a steam engine, 'Cane, see what you wanna do is start blowin' your Mississippi Saxophone and take the band around to the head then if they can't hang on — that's not your fault — ha ha.'"

Junior Wells on the other hand was a different direction, hip, slick, and enough attitude to spare, he would motion to the band as he kicked off a song, his harp was like a blow gun — each note a staccato dart, each hand motion a martial arts move, each sound the effect of that motion. Junior would say "CANE, I want it heavy one the one cuz that's wear your body wants to move!" (Look for Mark's collaboration with Jr. on the title track of the album "Try'n To Make You Understand") Both styles very different yet both the same affect, they both grab your soul and don't let go. It's because of these men Mark has the reputation of being one of the youngest "Old School Style" harmonica players in the world.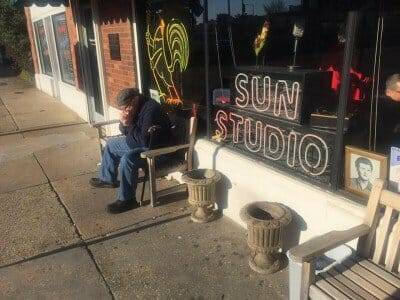 Fronting his first band (a seven piece horn band) at the ripe old age of 21, Cane quickly began the reputation of a "Must See Show." As time would pass Walkin' Cane Mark would go on to record albums for the independent JAEN records and several tours of Europe with R&B-blues shouter Nappy Brown (through osmosis Cane came off those tours anointed with soul and was signifying like no one). Mark's stage entrances are legendary, the last time he and Nappy Brown were at The Stockholm Jazz Festival the band belted out a very funky version "Mojo." Cane came on with a forward roll ending with a standing pose, and to a standing ovation! Nappy & The Cane left earth shaking performances at The Bergen, Moulin Blues, Stockholm & Pori Festivals along with clubs all over England & Norway.

After a time Mark needed to conquer his demons and took time off play as a side man or just special guest stents (noteworthy is his special guest invitation at the Wayne Cochran & His CC Riders reunions). "Suddenly I looked up and all my mentors were gone, I realized if I owed them anything it was to keep that style of blues going in my way." Now Mark is back in big way with the release of his first studio recording in over 11 years "Tryin' To Make You Understand" and appearances in your area soon!

Junior Wells said it best, "Walkin' Cane Mark is the baddest mutha I've ever known, I'm glad he's coming up in the blues!" See for yourself why the Walkin' Cane Mark Show is the hottest act to book today.

With Walkin' Cane Mark you get your money's worth in the first 5 minutes… the rest is free!