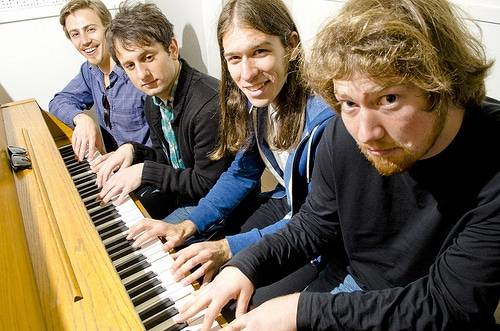 An Exclusive interview with Shannon from the Stone Foxes by Richard Lhommedieu on Mixcloud
---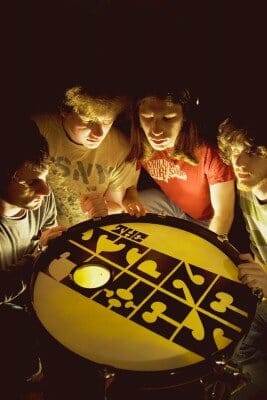 The Stone Foxes are San Francisco's rock band. They bear the torch of their predecessors with the knowledge that rock 'n roll can move a new generation. They've played in front of thousands at festivals like Outside Lands and Voodoo Fest, they've headlined the legendary Fillmore Theater in their hometown and they have supported acts like The Black Keys, Cage the Elephant and ZZ Top. Now, with the release of their fourth album, Twelve Spells, they have solidified a place in their City's rich rock 'n roll history.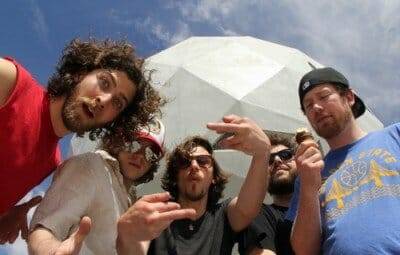 Founded by brothers Shannon(vocals/drums/harp) and Spence Koehler(guitar/vocals), who came from the Sierra Nevada foothills near Tollhouse CA, The Stone Foxes started back in the Koehler's SF State days in the Sunset District of San Francisco. Two weeks before they went on tour in 2011, they decided they needed a keyboard player and they added Elliott Peltzman from Fairfax CA to play for a couple months…but he never left. They needed another drummer who could also play bass and guitar for tour in 2013, so Shannon called his high school friend Brian "The Buffalo" Bakalian…he never left either. Their old friend Vince Dewald came in to jam one day later on that year, and after the Indiana kid started singing, playing his lefty guitar, and his brother's right handed bass upside down, it was a done deal. Finally in 2014, after convincing(basically begging) Vince's old band mate to move back from his home town of Boston, Ben Andrews came out to play guitar and violin. After their first practice with Ben, the circle was finally complete and they had beers at the Lone Star tavern on Harrison Street to celebrate their new found brotherhood.
The Stone Foxes are an experience to dive into, to get wild with, to sweat with. "The Stone Foxes have an energetic style that's rooted in swampy, foot-stomping rock…ambitious arrangements with diverse moods ranging from acoustic twang to thunderous electric-guitar riffs."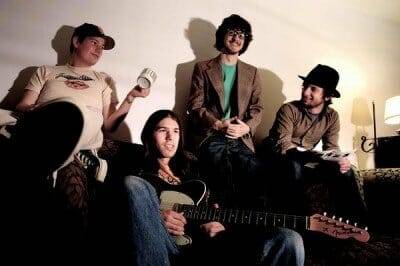 -NPR/WXPN "WORLD CAFE" Invoking the audience with their commanding stage presence, even jumping down into the crowd if the mood strikes. Their fans know they are in for something action packed and they light a fire in the band, just as the band spreads fire back into them. Guitarists digging in, lead vocals changing between two unique voices with impassioned nuance, and keyboard and organ sounds that fill the space with smoke and burning embers. There are crunchy drum tones, wailing harmonica draws and violin cries that can silence even the most raucous of rooms. But this is not a sit-down-and-watch kind of event. Like Elvis once said about rock n roll, "If you feel it, you can't help but move to it." The Stone Foxes' live show brandishes this kind of dynamic passion on stage. It's impossible not to feel it.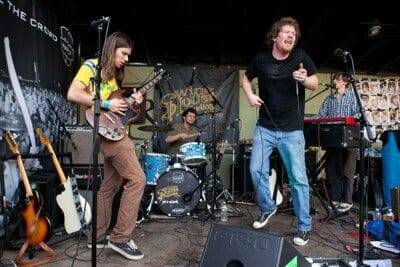 With the release of Twelve Spells, the band has chronicled their new beginning.
"Garage rock gold…the sound of a band hitting their stride." – PANDORA
"Perfect back-to-basics rock" – ENTERTAINMENT WEEKLY
The sounds they are creating are new with tinges of western darkness, punk, surf, and americana, but are strongly tied together by their everlasting rock 'n roll core. Lyrics about gentrification, income inequality, romance, and heart surgeries pour out of their stream of consciousness. It's a fresh rock 'n roll album that chronicles the years of their unification, taking on the issues of their lives and our times.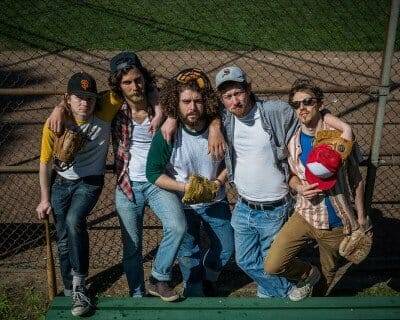 "Driving this Weekend? Listen to Twelve Spells by The Stone Foxes…Time will fucking fly." – DENIS LEARY
MEMBERS
Ben Andrews
Brian Bakalian
Vince Dewald
Shannon Koehler
Spence Koehler
Elliot Peltzman