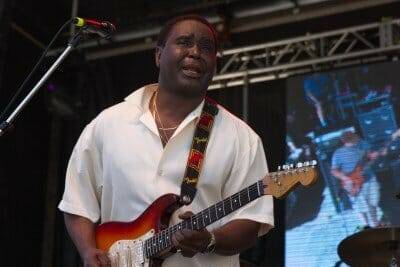 An interview with Chris Beard!! by Richard Lhommedieu on Mixcloud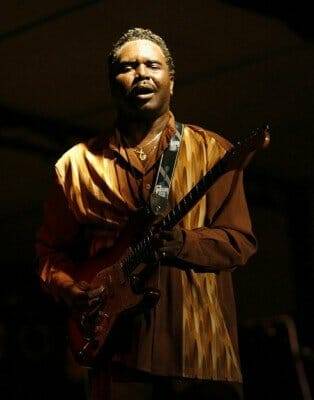 Guitarist, singer and songwriter Chris Beard is the son of Rochester-area blues guitarist Joe Beard. He has been patiently paying his dues on the club circuit around the Northeast for the last 20 years. Beard, who goes by the nickname "Prince of the Blues," is one of the young lions of blues in the 1990s. He can be safely grouped with other idiom-expanding artists like Larry Garner, Tutu Jones and Michael Hill.
Beard began playing guitar at age five, inspired by all the blues talent his father had over to the house — artists like Buddy Guy and Matt "Guitar" Murphy. He learned to play "Green Onions" as a 6-year-old, and at 15 he began playing with a local classic rhythm & blues ensemble. He continued playing in local bands and sitting in with his father's band through high school. After graduation, he began fronting his own group and writing his own songs, taking inspiration from people like Albert King and Johnny "Guitar" Watson.