Interview with Steve Balkun of the Balkun Brothers by Richard Lhommedieu on Mixcloud
---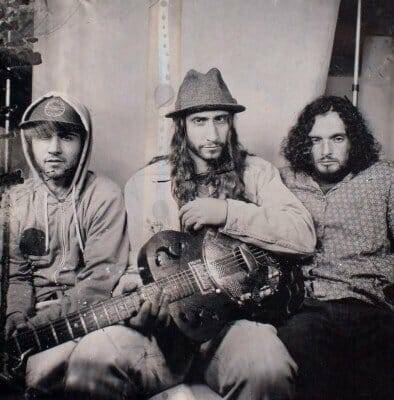 Mixing traditional styles of delta and electric blues, with heavy modern rock and funk grooves, the Balkun Brothers are crafting a unique sound and style all their own. The band is fusing the past with the present and pushing the sonic bounds of blues into the future. Though the band's sound is deeply rooted in blues tradition, Balkun Brothers draw from a vast range of influences. The band's live shows and in-studio recordings seamlessly transition between blues, rock, funk, jam, psychedelia and everything in-between.
Founding members Steve Balkun (guitar/vocals) and Nick "The Hammer" Balkun (drums/vocals) are gaining followers across the world with their gritty hard-rockin' swagger. Balkun Brothers are becoming known for their explosive live shows and are quickly evolving into one of the United States' premier blues-rock acts.
Balkun Brothers was voted the '2015 Best Overall Band In Connecticut', along with 'Best Blues Band In Connecticut' three years in a row, in 2015, 2014 and 2013, by CT.com and the Connecticut Music Awards. The group also won the 2014 Connecticut Blues Society Band Challenge and the 2013 Massachusetts Blues Society Solo/Duo Competition. As a solo act, Steve Balkun was named the winner of the 2012 Connecticut Blues Society Solo/Suo Competition, as well as being a grand finalist at the 2013 International Blues Challenge in Memphis, TN. Steve, was also hand selected by blues-rock great, Joe Bonamassa, as a top ten finalist in the 2013 Guitar Center Bluesmasters Competition and played with Joe Bonamassa and his band in Los Angeles, CA.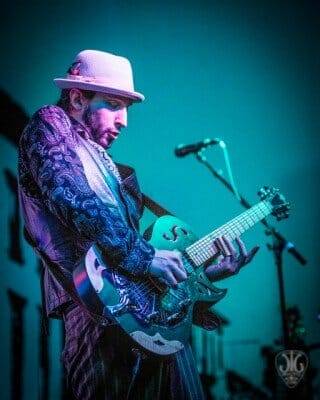 The band released their first self-produced studio EP "God Bless Our Fallout Shelter" in September of 2013. The collection of only six songs was nominated for album of the year along with the first single 'Control Yourself' for song of the year at the 2014 CTMA's. The EP was also named one of the top 50 albums of 2013 by LonesomeNoise.com. This album has been followed up by two more EP's, "Bluesch Metal Live From The Baeschment" and "WE. IN. DETROIT.", both recorded live and proving the strong musicianship of the band and the vast array of musical genres that meld into Balkun Brothers' unique sound.
As Balkun Brothers continues to grow and progress, their following has expanded and an impressive touring schedule has featured them alongside well-know artists such as Johnny Winter, Joe Bonamassa, James Cotton, Popa Chubby, Eric Sardinas, Dopapod, Melvin Seals and JGB, The Mike Dillon Band and many more.
The band released their first full-length studio album, "ReDrova", in January of 2015. The Brothers released their 2nd studio album, entitled "Balkun Brothers", on October 13th, 2015 on Dixiefrog Records. The album was produced, recorded, and engineered by Popa Chubby. Balkun Brothers completed a full European tour in Fall 2015 and will be releasing their new album in the United States in Winter of 2016.