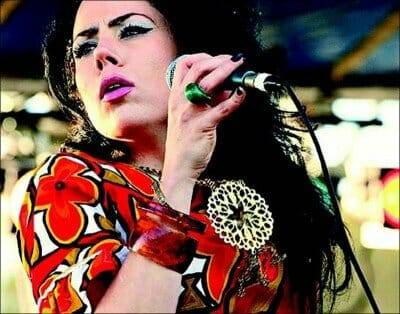 An Exclusive interview with Laura Rain! by Richard Lhommedieu on Mixcloud
---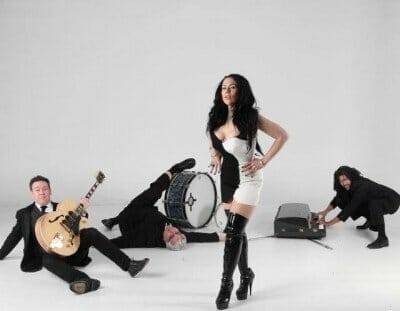 Motor City Soul-Blues-R&B dynamos Laura Rain and the Caesars are set to release their 3rd record entitled "Gold." A collection of 12 original songs penned by vocalist Laura Rain and guitarist/producer George Friend, "Gold" harkens back to the golden age of soul, funk and r&b…a world where the song, emotion and performance come first. Echoes of Motown, Stax, Royal, United Sound and Muscle Shoals permeate the sonic landscape, while Rain flourishes in her fiery soulful delivery.
Cut to 16 track TAPE in a giant room in downtown Pontiac, MI, "Gold" is the culmination of Rain and Friend's latest songwriting binge. Starting in November 2014, the two wrote for months between tours and gathered up their favorites to bring to the studio. Recording commenced in May 2015 with a who's who of Detroit's finest players, all bringing their own unique sound to the sessions. Live performances, real people, one room…just like the classic vinyl records.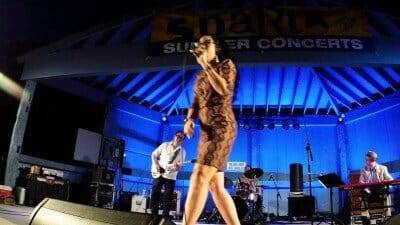 Laura Rain & the Caesars dish out HARD funk with "You Can't Stop," funky fuzz guitar blues "Raise Your Hand," 70s dance "Pay to Play," and Motown stompers "Work So Hard" and the title track "Gold." Laura digs deep into soul ballads with "Ring on the Table," "Ready to Love," and "Better Than Me," and glides over heavy grooves with blues like "Guilty Me" and "Cherry Pickin'." Set opener "Hard Times" hurls Rain into the retro-modern stratosphere with pounding vintage r&b and reverb soaked guitar. Laura Rain proves once again she is a first-rate soul singer, capable of getting her audience to feel and taste the intensity and emotion through her music.
https://open.spotify.com/album/2x9QRFfUOq52F7ImbahT7W