Larry Griffith
Website https://www.larrygriffithmusic.com/
Facebook https://www.facebook.com/LarryGriffithBand
Reverbnation https://www.reverbnation.com/rpk/larrygriffithband
Booking info@larrygriffithmusic.com
An Exclusive Interview with Larry Griffith by Richard Lhommedieu on Mixcloud
---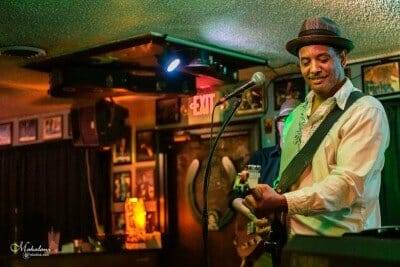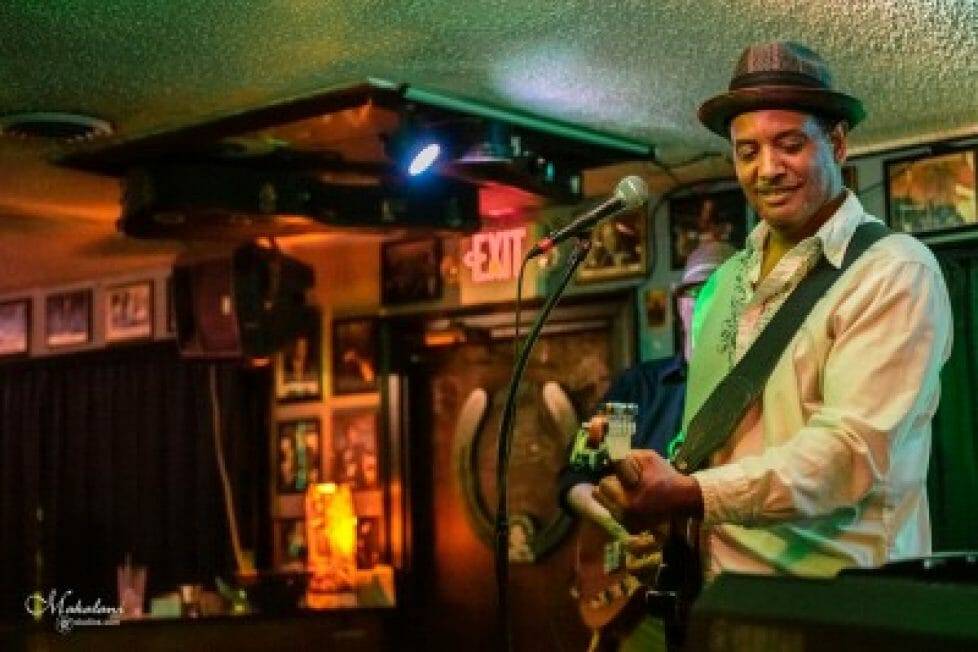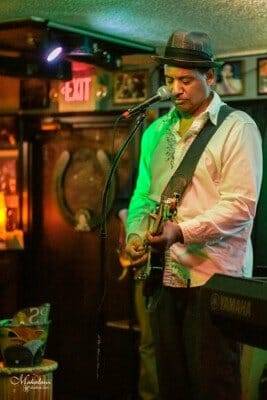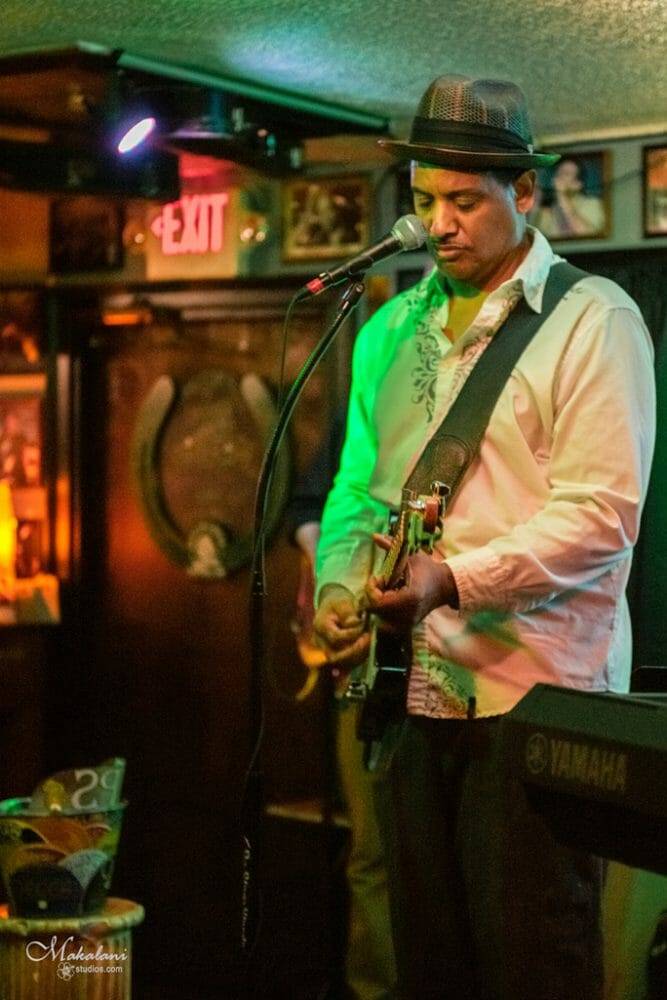 Larry was brought up in the inner city of Cincinnati, Ohio by a single parent along with nine other siblings. The dilapidated three tiered tenement literally shook with the radio and vinyl record sounds of everything from blues, gospel, and soul, to jazz. It was in this fertile, eclectic musical environment that 9 year old Larry first picked up a pen and copied the lyrics of Willie Dixon, Bob Dylan, Laura Nero, Billy Strayhorn and countless others. Larry marveled at these wonderful storytellers and it eventually led him to write his own stories.
Two brothers returning from the military armed with funds from the GI Bill allowed the Griffith family to upgrade to the Walnut Hills section of Cincinnati, which housed the legendary King Records. Seeing great artists in the neighborhood like Freddie King, Bill Doggett, Hank Ballard, Ivory Joe Hunter and even the Godfather of Soul himself James Brown was an ordinary occurrence. As a matter of fact it was Wesley Hargrove of Hank Ballard's Midnighters who first took 16 year old Larry into Federal Records recording studio to drum on several demos. This led to stints as a session drummer, weekend touring and a bird's eyes view of the not so pretty side of the business all while still in his teens.
Jimi Hendrix's Band of Gypsys had a profound effect on Larry because of the way Jimi married sonic sounds with futuristic, introspective lyrics. It was also around this time that he fell in lifelong love with the lyrical phasing of John Coltrane.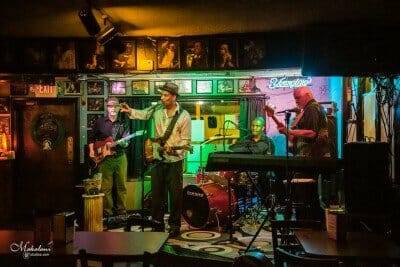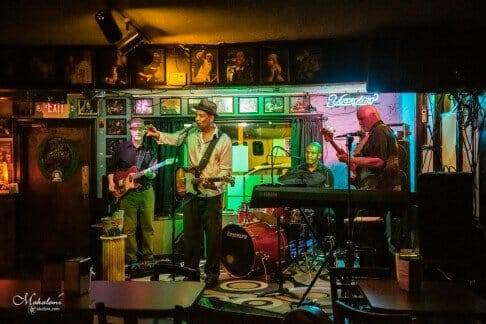 Relocating to Atlanta, Georgia in the 1990s, Larry discovered then quickly became immersed in the thriving Atlanta blues scene. It was here he had finally found a musical genre wide enough to accommodate his eclectic tastes. Still, it wasn't until the early 2000's that "the dream" turned everything on its ear.
While staying at a backwoods motel in Clarksdale, Mississippi, Larry who previously had no designs on or inclinations toward guitar experienced the same dream three nights in a row. In "the dream", he was onstage ripping it up on guitar like a man possessed, working the deep delta juke joint crowd into a sweet, sweaty frenzy. Fully awakened, Larry came back to Atlanta and told his friend and bandmate, Chicago Joe Jones of his strange dream. It was Joe who then gave Larry his first guitar, a no-name something or other that he had found at a garage sale for a $1. From these humble beginnings and equipped with the visual of the Mississippi delta dream, Larry strapped on, plugged in, turned up and began chipping away.
Even though he had become one of the top drummers on the blues scene, having been a durable side man for Taj Mahal, Sean Costello, Susan Tedeschi, Chick Willis, Bob Margolin and countless others, "the dream" had dared him to forge an alliance between his rich, eclectic song writing story telling style which included elements of blues, country, soul and rock with his gumbo approach to guitar and his highly engaging live stage performance. The result? You'll have to check that out for yourself.