An Exclusive Interview with "The Golden Novak Band" by Richard Lhommedieu on Mixcloud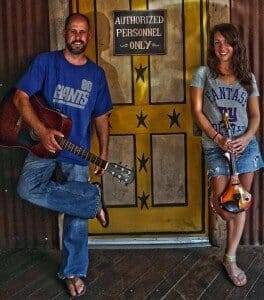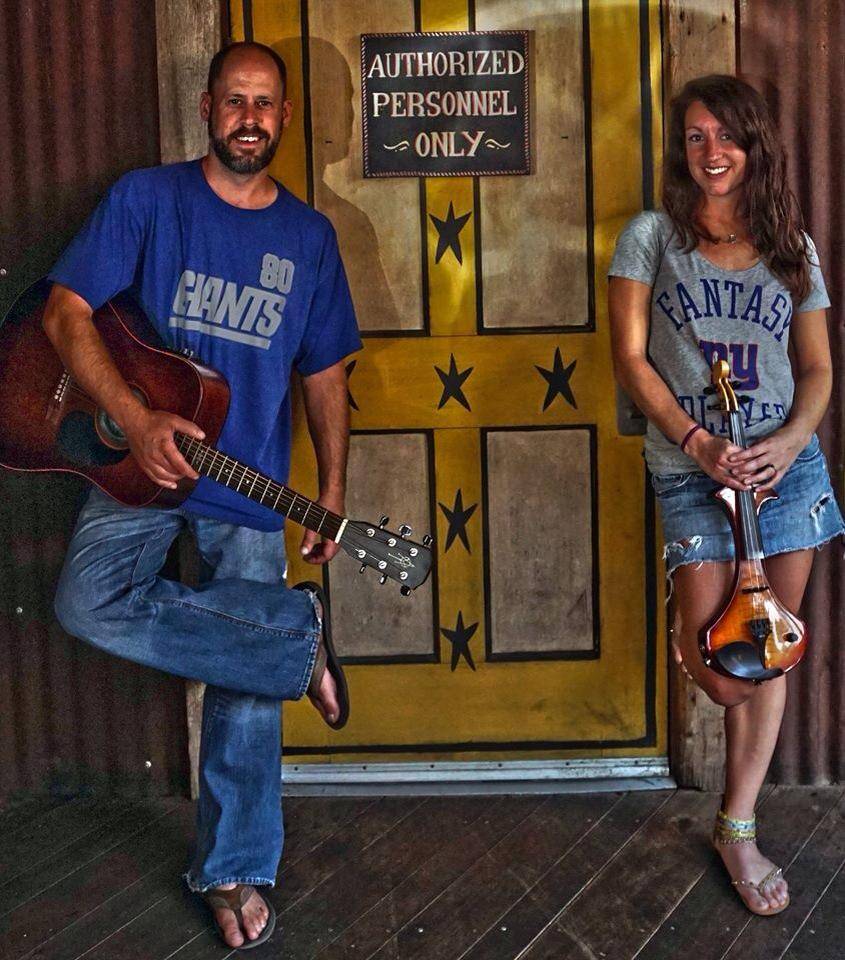 Jess Novak and Brian Golden felt an instant connection when they first jammed together in the rock/blues outfit Master Thieves in July 2013. Within weeks of meeting, the two worked together on Novak's solo album, Bad Habit, and have continued their musical connection – one where passion and talent meet. The powerhouse duo brings blues, rock and singer/songwriter choice covers and soulful originals to life through guitar, percussion, violin and voice.
Brian Golden has been playing guitar for 24 years and been in bands including Bad Weather Blues, The Pub Crawlers, Fools at Play, Master Thieves, The VooDoo Mystics and Lunar Stew.
Jess Novak has been playing violin since the age of seven and performing throughout the Northeast with bands including Master Thieves, Shining Star Band and Jess and The Beards. Her album, Bad Habit, was nominated for a Syracuse Area Music Award and she was nominated Best Female Vocalist for the 2014 Best of Syracuse Award. Jess has sat in with artists and bands spanning Charley Orlando to Undergang to Granny 4 Barrel and been a part of musical events including Salt City Waltz, The Beatles 50th Anniversary Show, Vinyl Albums Live, Syracuse Fashion events, RESPECT: Women of CNY and The Ameribeat Orchestra.
As a duo and band, Golden and Novak (often joined by Mark Nanni of Los Blancos) perform their large catalogue of original music as well as covers spanning B.B. King to Bruce Springsteen to Amy Winehouse to TLC.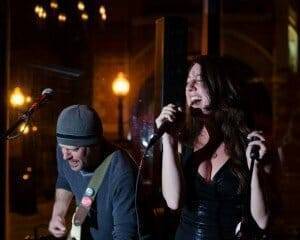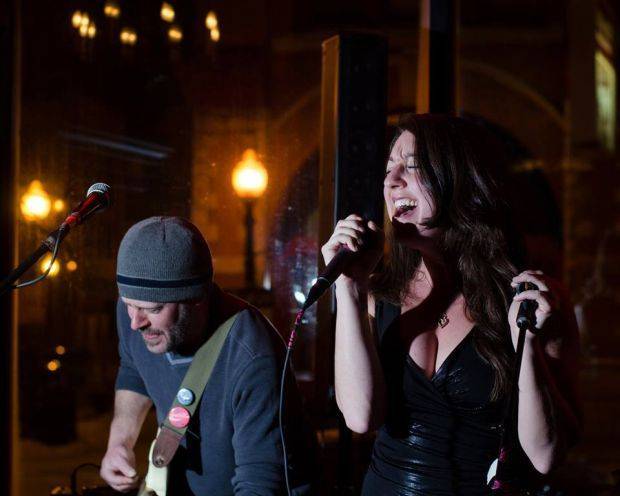 Novak released her solo debut album, Bad Habit, in December 2013. The duo's full band self-titled debut album was released in August 2014 and the group has toured from Maine to Florida, Boston to Nashville. Their music is playing on radio stations worldwide and written about at home and across the ocean.
Formed following the completion of its self-titled, debut album, the Syracuse, NY based Golden Novak Band features Guitarist/singer/songwriters Brian Golden and Jess Novak (also on fiddle). Album musicians include keyboardist Mark Nanni (Los Blancos), drummer Nick Andrews (Seek the Lion), percussionist Randy Heuer (Seek the Lion), bassist Paul Puzzullo (Alex and the Boatmen) and violist Jordan Davies. Live musicians with the band also include Byron Cage (Tommy Castro, Joe Louis Walker) and Rock and Roll Hall of Famer, Bob Tousignant.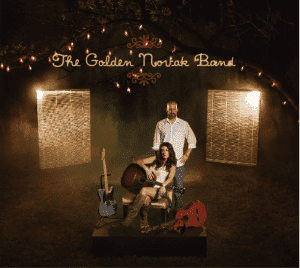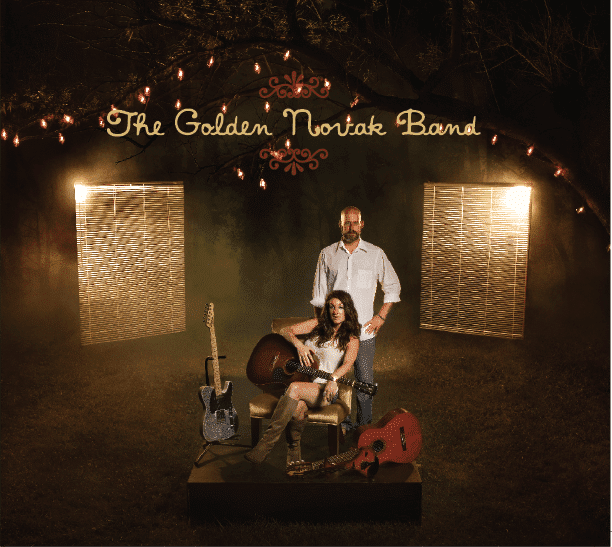 Released in August of 2014, The Golden Novak Band finds the core trio of Golden, Novak and Nanni seamlessly blending a number of musical styles including blue-eyed soul, Americana, blues and rock. The album consists of seven original offerings, kicking off with the searing, Hendrix-inspired blues rocker "Let It Shine," followed by Novak's catchy make-out jam "Rat A Tat" and Golden's "Chasing," a sincere ballad that features strong vocal harmonies and Novak's haunting fiddle work. The album continues with "The Phone," an orchestral stunner featuring some of Novak's most powerful lyrics and a range of guitar styles from Golden spanning flamenco voicings to a Santana-inspired solo that recalls the spirit of the 1960s. "Hands On," Novak's hip-shaking tribute to funk legend James Brown, is next, followed by the heartfelt "New Song" anchored by Novak's harmonies and Nanni's tender piano work. The album's closer, "Good Enough," a Springsteen-like rocker features each of the group's members and wraps the disc with a powerful conclusion.