Anthony Rosano and the Conqueroos
Website http://www.conqueroos.com/
Facebook https://www.facebook.com/Anthonyandtheconqueroos
EPK http://www.reverbnation.com/rpk/anthonyrosano
Booking [email protected] 757-285-5061
An Exclusive Interview with Anthony Rosano! by Richard Lhommedieu on Mixcloud
---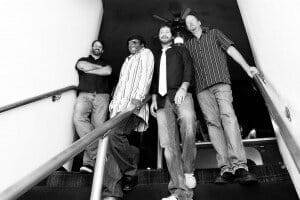 Formed in July of 2012 Anthony and the Conqueroos have quickly made a name in the Local and National blues scene. Two time International Blues Challenge Finalists, Anthony Rosano and the Conqueroos blend old school blues with a modern rock sound. Muddy Water flows into second line funk with fuzzy guitar riffs on Chicago's south side. 2014 kicked of with VEER Magazines "Best Blues" award and continues with a full length album and festival performances booked across the country.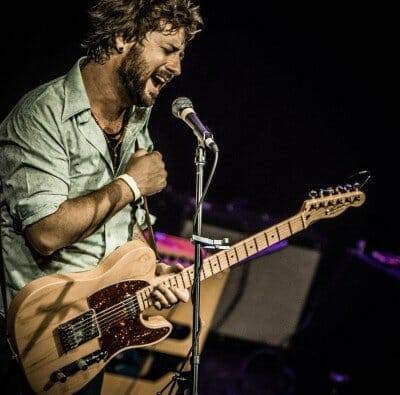 Featuring Guitar and Vocals by Anthony Rosano, Paul Warren on Bass, Jack Campbell on Harp, and Scott Smith on Drums. Together they blend a unique style of Funk and Rock and Roll that is heavily steeped in the Blues tradition.
The crossover appeal of the Conqueroos has led them to share the stage with a diverse range of blues artists. From modern blues rock pioneers like Tab Benoit, Hamilton Loomis, Trampled under Foot, and Albert Castiglia, to more traditional artists like Big Joe and the Dyna Flows, Biscuit Miller and the Mix, Lil Ed and the Blues Imperials, and Rick Estrin and the Nightcats.
With a band of musicians this diverse you can cover a lot of ground but they also write strong songs with instrumental hooks and lyrics that speak with emotion and depth. Constantly evolving, The CONQUEROOS are always pushing things to new horizons. Instead of the same formula night after night, The CONQUEROOS will often try new arrangements augmented by inviting out guest musicians. Tweaking the recipe just right for a new show every time. If your taste in blues is filled with funky rhythm and explosive guitar work anchored by old school harp and lively vocals, this is your new favorite band.