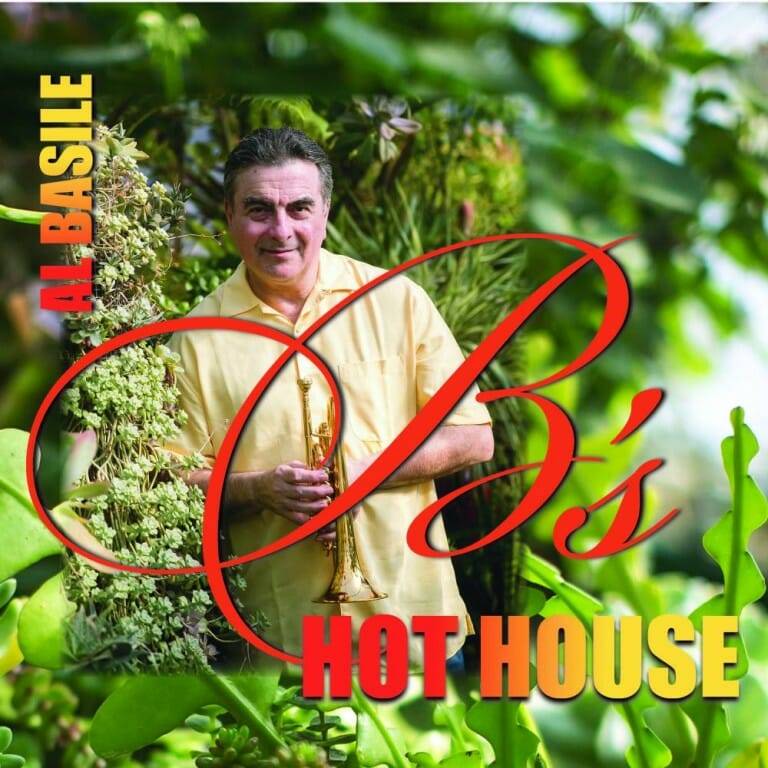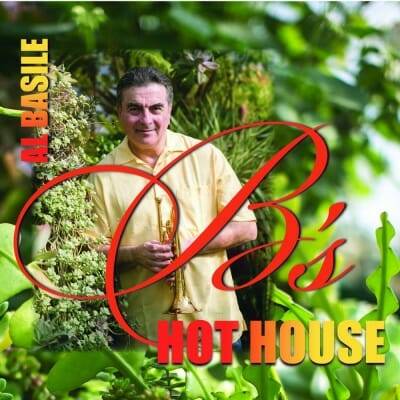 Al Basile
B's Hot House
Sweetspot Records
This is Al Basile's sixteenth studio recording. The singer/songwriter and cornetist continues to create his own sound. In 2017 his recording "Mid-Century Modern", also on Sweetspot, received a Blues Music Award nomination as Contemporary Blues Album of The Year. Also a poet his 2018 follow-up album "Me & The Originator" combined his music with his poetry. Between the years 2010 and 2018 Basile was nominated seven times for Best Instrumentalist – Horn.
Basile got his start in 1973 as the first trumpet player in "Roomful of Blues" when it was still led by guitarist Duke Robillard. All of Basile's previous albums were produced by Robillard who once again returns as producer. Robillard also brings his band with him so Basile, cornet and vocals; is joined by Robillard, guitars; Bruce Bears, keyboards; the rhythm section of Brad Hallen, bass; and Mark Teixeira, drums; and the horn section of Doug James, tenor sax; and Jeff "Doc" Channonhouse, trumpet. All of the songs are written by Basile and they rock a bit more than usual. "I've always been privileged to have my friend Duke Robillard as producer and star guitarist and used his band…and I went back to that well again. I've made nine records in the last nine years with the same rhythm section and we know each other so well by now that I…get great support for my vocals and horn solos that inspires me and brings out my best." The album was recorded by Jack Gauthier at the Lakewest Studios in West Greenwich, R.I.
Robillard's guitar and the horns open "So-Called Storyteller" with Bears piano in the background. Basile sings and takes a muted cornet solo. The last verse sets up the remainder of the set, "so listen to my story, get comfortable my friend, there's fun I've found in sticking around, to see how the story ends".
"Razor Wire" features Bears organ as Basile sings "why you gotta feed me another piece of razor wire?" Robillard's solo is followed by another muted solo from Basile who states "as always I'm inspired by Louis Armstrong, Roy Eldridge & Miles Davis, the last two of who featured the Harmon mute I use prominently here, it has a penetrating edge that stands up to the sound of the electric guitar".
"Try One" is a great vocal from Basile featuring Robillard's rhythm guitar and a piano solo from Bears. "Looking For a Cookie" features the lyric "I looked around and the girl was gone…that was the best damn cookie I ever had" followed by another muted solo.    On "Can't Keep Me From Dreaming" Basile solos without the mute.
Basile opens with a beautiful muted intro on "I See You There" featuring a poignant vocal and an interesting horn arrangement. "Give that line a rest 'cause "I Ain't Changing" features Bears with a nice piano solo. "What Dogs Wanna Do" is about the dog inside of the man.  The closer "Time Has Made A Fool of Me" is another well written song.
Basile is often called the "Bard of the Blues"; he is part poet, part singer/songwriter, and a communicative musician whose playing is rich and succinct. I love that his vocal timbre and horn sound similar. His sound is just as identifiable as any of the great ones.
Richard Ludmerer