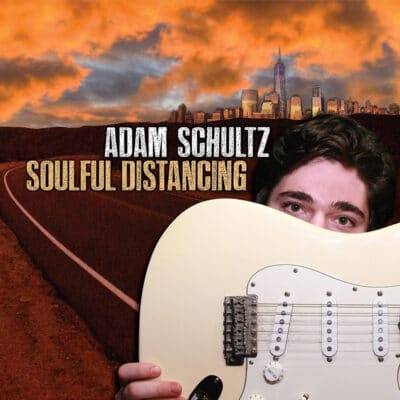 Adam Schultz
Soulful Distancing
Blue Heart
It's rather common for an established bluesman to have a younger protégé that he is mentoring, with Buddy Guy and Quinn Sullivan being perhaps the most recognizable example to most blues fans.  But Pennsylvania's Clarence Spady has an apprentice too, 18-year-old guitarist Adam Schultz. After a long recording hiatus, Spady issued Surrender just this past May, and album that featured many guitar spots for Schultz. So, it's not surprising to see Spady along with Shultz's dad, Doug Shultz, present Adam here on Soulful Distancing, while Spady also lends his guitar and vocals as Schultz on lead guitar takes us through a mix of funky soul and blues.
Shultz is adept in several genres including jazz and wrote or co-wrote five of the eleven tunes here, mixing them with classic blues and soul tunes. It's a varied mix including three vocalists, horns, and some of the East Coast's best session musicians. They are bassist Adam Cohen (Ray Charles, Engelbert Humperdinck), drummer Sharon O'Connell and keyboardist Robert O'Connell along with saxophonist Tom Hamilton (Dizzy Gillespie, Natalie Cole, The Temptations). Vocalists are Spady (six tracks), Michael Angelo (four tacks), and Ekat Pereyra (one track). Bassist Jon Ventre, percussionist Pat Marcinko, and background vocalist Maia Banks.
They begin with a tune that hit the airwaves long before Shultz was born, Johnny 'Guitar' Watson's funky chestnut "A Real Mother For Ya" from 1977 with Spady on vocals and O'Connell manning the B3. Reaching back even further, Schultz steps out with a stinging lead a la B.B. King style for Louis Jordan's "Early in the Morning" with Spady again at the vocal mic, Banks providing the sweet background harmony, and Hamilton blowing a gutty tenor.  Those two tracks pave the way for the leader's first original, the breezy R&B "Good Conversation," which appeared on Spady's Surrender album, given a slight facelift here as the soulful Michael Angelo steps in for the vocal. Another original, the soul burner "Harlem Tonight" follows with Angelo again proving to be a formidable R&B singer as Schultz and O'Connell on B3 mostly comp behind him and Sharon O'Connell lays down a fatback beat.
Little Walter's "Who (Who Told You),' penned in 1956 sees the return of Spady on vocals while Schultz's lead finds the balance between precision and grit. Pulsating beats lead into Schultz's "Have Some Faith" with Russian born Ekat Pereya soothing us with Neo-Soul as Shultz plays a sharp, economical solo.  The swirling B3 and horns support Angelo's vocal on Shultz's "Cure for the Blues," another funky styled tune that would sit comfortably in the '70s.  This well paced album calls for a slow burner which Shultz delivers with his own "Toxic Medicine," as the soulful vocal-sax team of Angelo and Hamilton show their chops.
Shultz and band treat us to a faithful rendition of Tyrone Davis' 1968 hit, "Can I Change My Mind" with Spady offering his best vocal on the album.  Here, as on others, Shultz shows he's adept at the 'in the pocket" soul guitar style. Then, in an interesting twist, the burning blues tune, "Cut Your Loose," done by many but so memorably by Otis Rush, gets an R&B makeover before closing with pure blues on Howlin' Wolf's "44 Blues," both of which feature Spady vocals and Shultz fiery guitar solos.
Admirably, this debut is varied and presents the songs rather than a series of showboating guitar excursions. Shultz proves one need not be married to 12-bar blues, which is noticeably absent, to deliver a blues statement that drips with emotion. And it's not often that you'll find a teenager writing songs as well as Shultz does.
Help Support Making a Scene
Your Support helps us pay for our server and allows us to continue to bring you the best coverage for the Indie Artists and the fans that Love them!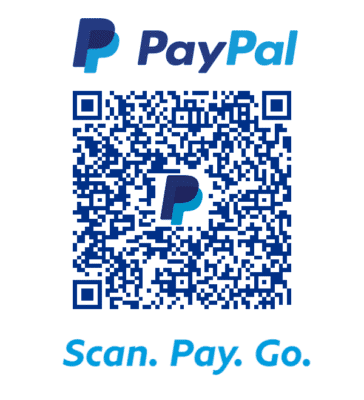 FOLLOW US ON INSTAGRAM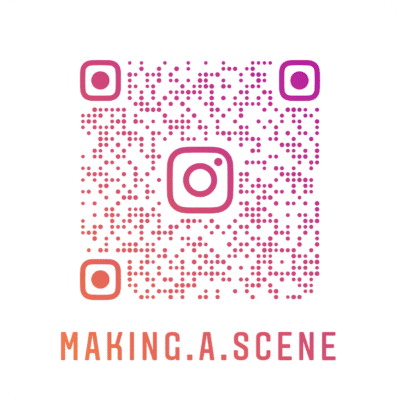 Subscribe to Our Newsletter
Find our Podcasts on these outlets