A 2014 Musical Grab Bag of Jazz, Blues and Rocking Christmas Holiday Stocking Stuffers: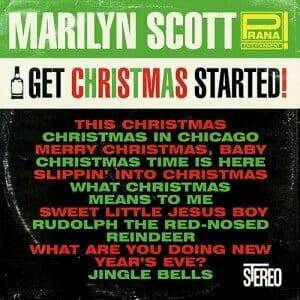 Marilyn Scott "Get Christmas Started!" Prana Entertainment www.MarilynScott.com Scott digs deep for several well performed and way-back Christmas covers. For example not one but two Leon Russell Christmas covers that were actually released as A and B sides on a seven-inch forty-five R.P.M. two-sided vinyl, you remember the ones that used to play in jukeboxes. Russell's "Slippin' into Christmas," and "Christmas in Chicago" are both long-buried classics that are executed dutifully here. Other standouts include Lou Baxter's and Johnny Moore's "Merry Christmas Baby," plus funky takes on "Jingle Bells," and a more righteously danceable "Rudolph the Red-Nosed Reindeer" showoff the top-shelf band that includes Brandon Fields (tenor sax); Eric Marienthal (tenor sax); Greg Adams (trumpet); Lee Thomburg (trumpet); Johnnie Bamont (bari sax); Wayne Linsey (keys, organ); Larry Kimpel (bass); Mike Miller (guitar); Kevin Ricard (percussion); and Lori Petty, Carolyn Perry, Sharon Perry (backing vocals,) who all add a lot of punch to this fun-filled live performance. Specifically note the sharp horn arrangements by ex: Tower of Power trumpeter Greg Adams. Long story short: If you intend to have a home holiday celebration – throw this one on and watch the festivities glow.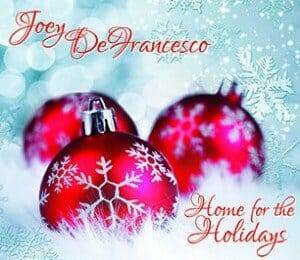 Joey DeFrancesco "Home for the Holidays" 2 CD's www.JoeyDeFrancesco.com A two disc recording with twenty-three tunes. Disc One (The Party) features popular Christmas and holiday songs like "Rudolph The Red Nosed Reindeer," "Merry Christmas Baby," "Home for the Holidays," "Santa Claus Is Coming To Town," "Blue Christmas," and a slick "What Are You Doing Christmas Eve" grooved to the vamp of the classic "Killer Joe." Disc Two (The Tradition) is such; traditional Christmas music. Throughout DeFrancesco performs in various settings, his trio features Joey's B3, guitarist Jeff Parker, and drummer George Fludas. Special guests along for the sleigh-ride are bassist John Webber, tenor sax-men (the very underrated) Jerry Weldon and the well-known and explosive George Coleman. All solid grooves here!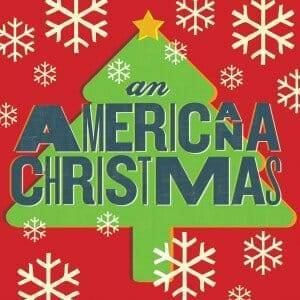 "An Americana Christmas" Various artists: www.NewWestRecords.com This album includes Christmas songs performed in a genre-wide; folk, country, and rock, from icons Johnny Cash, Bob Dylan, Emmylou Harris, the Band, John Prine, Dwight Yoakam, and others. All in all there are sixteen tracks; six are brand new and exclusive to this collection of Christmas glee. You'll dig Luther Dickinson's funky "Hark! The Angels Sing," Rudolph heads south below the Mason-Dixon line and goes country on Dwight Yoakam's cover of "Run Run Rudolph," Ronnie Fauss' "Everyone Deserves a Merry Christmas" is a hoot. But it's the Band's 2001 digital re-master "Christmas Must Be Tonight" that stands tallest of all on this very fine collection of Americana Christmas tunes.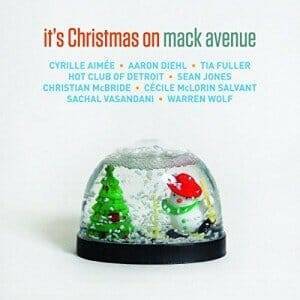 "It's Christmas Time On Mack Avenue" www.MackAvenue.com "It's Christmas on Mack Avenue" is the third Christmas edition from the Detroit-based jazz label Mack Avenue Records. Performances by; pianist Aaron Diehl, vibraphonist Warren Wolf, bassist Christian McBride, and other strong artists who are all regular solo leaders on the label's vibrant roster of musicians. Sean Jones opens with a bop rendering of "Santa Claus Is Coming to Town," Sachal Vasandani strolls and swings through a groovy "Winter Wonderland," but its Christian McBride who shucks and jives on a funk-filled cover of James Brown's "Santa Claus, Go Straight to the Ghetto" that sticks out best.
Pee Wee Ellis "The Spirit of Christmas" www.MinorMusic.de Speaking of James Brown "The Spirit of Christmas" is credited to Pee Wee Ellis and also reconstitutes two-thirds of the JB horns with Fred Wesley's trombone, but sorry no Maceo Parker here. These two legends horn blasted JB for many years and it's nice to see them paired together again. This jazz laced and soulful recording will warm your soul, but it's on the closing and hidden track number fourteen "Merry Christmas" is where the funk kicks in and the yuletide party gets down and dirty.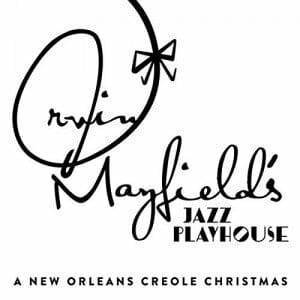 Irvin Mayfield's Jazz Playhouse "A New Orleans Creole Christmas" www.BasinStreetRecords.com The Grammy and Billboard award-winning trumpeter and bandleader Irvin Mayfield has released his first album of holiday music with "A New Orleans Creole Christmas." A collection of holiday classics reinterpreted traditionally, soulfully, (occasionally) it's also gospel inspired, but at all times Big Easy styled jazz. The New Orleans Jazz Playhouse Revue is captured live at Mayfield's Jazz Playhouse on Bourbon Street in the heart of the Crescent City. You'll never hear a more swinging cover of "O Tannenbaum – O Christmas Tree," "Silent Night" is covered in bluesy fashion, "Winter Wonderland" has a boogie-woogie vibe, and the closing trio version of "Christmas Time is Here" is airy and delightful.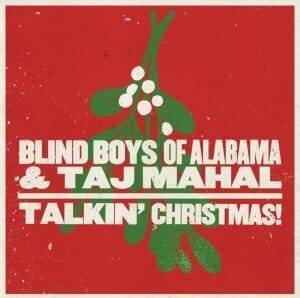 Blind Boys of Alabama & Taj Mahal "Talkin' Christmas" www.SonyMaster.com www.BlindBoys.com Billed as a combined venture between Taj Mahal and the Blind Boys of Alabama, Taj does participate and sings on a few tracks, but it's really a Blind Boys holiday album. So you mostly get what you'd expect; a mix of gospel and R&B tunes. Noteworthy are the four original tracks that fit well with the traditional Christmas cover tunes. One of those new originals is "Talkin' Christmas" with Taj Mahal, is authored by the Blind Boys and Chris Goldsmith swaggers and funks like an old time Stax chestnut making it the standout performance here and the appropriate title track. This alone marks this entire endeavor as worthwhile, though I hoped there was more of this groove included.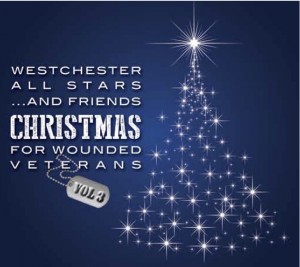 Westchester All Stars and Friends "Christmas for Wounded Veterans Volume 3" www.AllStarsChristmas.com This year's CD edition includes: New York Yankee great and Latin Grammy nominee Bernie Williams, Rock and Roll Hall Of Famer Gene Cornish of The Rascals, Jen Lilley of Days Of Our Lives, Guitar legend Earl Slick of David Bowie/John Lennon, Dominic Chianese (Uncle Junior from The Sopranos), Tom Dudley the Blues Buddha, Jon Cobert, Dave Keyes, Kristen Capolino, Duchess Di, Chuck St. Troy, Scott Staton, The Renovators and Bill Edwards. All in all fifteen tracks are offered. Executive producer Bill Edwards encourages most of the artists to do their own thing and create new Christmas songs that typify what they do best. Standouts are Edwards' "Jolly Guy," The Blues Buddha's (Tom Dudley) "I Can't Explain," Gene Cornish's "North Pole" authored by Edwards and Paul Opalach of Long Hill Studios, and many others.
*Note: This year's third annual Christmas All Stars charity event will be held on Friday Dec. 5th at the Paramount Hudson Valley Theater in Peekskill, NY. The proceeds from the CD and the live show will benefit The Bob Woodruff Foundation, and Veterans Adaptive Sports Inc. Actor Tony Darrow of "Goodfellas," "The Sopranos," and "Analyze This" will return as guest emcee at the Paramount, this will be Tony's third year. This project started as a grass roots Westchester based idea that continues to expand each subsequent year. Concert details at: http://paramounthudsonvalley.com/events/event/westchester-all-stars-christmas-for-wounded-veterans-concert
Ho-ho-ho!
For fifteen years Bob Putignano has been pivotal at WFDU with his Sounds of Blue radio show (Mon. & Wed. 9am-1pm) www.SoundsofBlue.com – Previously a senior contributing editor at Blues Revue, Blueswax, and Goldmine magazines, currently the Music Editor for the Yonkers Tribune www.YonkersTribune.com – www.MakingAScene.org & www.wfdu.fm/Whats-Happening/Bob's Music Reviews/bobs music reviews/ Bob was the 2003 recipient of the "Keeping the Blues Alive" award (given by the Blues Foundation in Memphis) for his achievements in radio broadcasting.
Putignano can be contacted at: bob8003@yahoo.com
Bob Putignano: www.SoundsofBlue.com Wed. & Fri. 9am-1pm: http://WFDU.fm Now celebrating 15 + years on the air in the NYC area Music Editor: www.yonkerstribune.com, www.makingascene.org & wfdu.fm/Whats-Happening/Bob's Music Reviews/bobs music reviews/