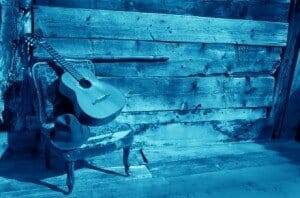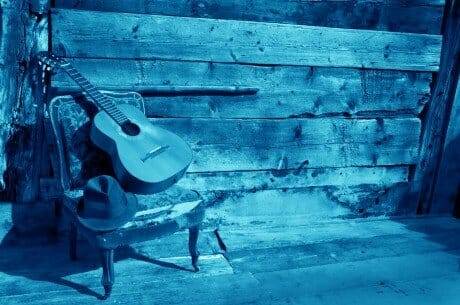 State of the Blues
In Feb of 2013, John Taffer from Bar Rescue made over the blues bar "The Sand Dollar" in Las Vegas proclaiming that Blues Music is only listened to by 3% of the population and it was not viable music for a successful bar. At that moment I began to fume. How dare he, where did he get these statistics! How can this be? So, in my own way I began to investigate what was going on. Because I wanted to find out if he was right, and if so, more importantly WHY?!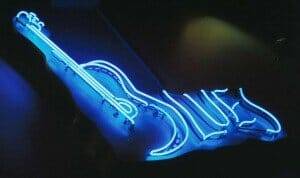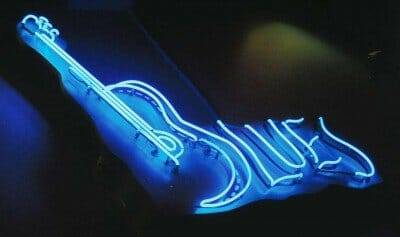 So, I started out by becoming "Blues Aware". I tuned my ear to notice where I hear Blues, on TV, In movies, on radio, etc. Not just traditional post war blues, but all blues(we will get into this later). And I came to a realization; it was not the music that was the problem! It was the word "Blues" that was the problem! Everywhere I looked Blues was all around! If you wanted to sell a man anything and make him feel good about it, advertising companies play the blues. Howlin Wolf sells Viagra, Vintage Trouble Sells Honda Civic, Nick Waterhouse Sells Lexis, George Throgood Tells us to use UPS, The Black Keys and Ben Harper sell Cadillacs, Bobby Blue Bland Will sell you a Chrysler and some Crown Royal and even Boo Boo Davis will sell you 5 hour energy. This is just a small sampling of Blues music that is being used to make us feel good about products. These advertising executives get big bucks to find the music that will get people's attention and make them look at their products in a good light! So there has to be an appeal for the Blues in the mass market.
Then I moved to TV and Movies, and it seems that every time someone is on a bar and they want them to look cool or reflective, guess what, they have Blues playing in the background. I recently watched Grudge Match with Sly Stallone and Bobby DeNiro and to my surprise (or not), 90% of the music in the movie was Blues. The Wolf of Wall Street, you guess it, Blues. If you go to the IMDB and type in Willie Dixon you come up with 110 references. Search Muddy Waters, you get 61 credits from Risky Business to True Blood. The more I looked the more I realized that the problem is not the music. It is still viable, and relevant.
Then you have those "Star Search" shows. The Voice and American Idol both reinforce my views. How many times has a judge commented on that "Great Bluesy" tone in a contestant's voice, or how many performances were considered "A Moment" that can be directly attributed to the blues. This can't be a fluke. There is something here, the Blues is not a genre of music that only 3% of the people want to hear. So, it seems the Blues can sell everything but the Blues, what went wrong?
I decided to look at a genre of music that had a parallel to the Blues. That genre could only be Country Music. Why you ask, well let's look at the similarities. Country music has a strong history that dates back before WWII, and a very distinct set of legendary artists that defined the post war direction of genre. As the Blues had Muddy Waters, Howlin Wolf, Willie Dixon, etc., Country Music had their Gene Audrey, Tammy Wynette, Patsy Kline, Kitty Wells and so forth.
Now this is where it starts to get interesting, Blues had the British invasion of the 1960's and country had its share of 60's pop icons as well. But the difference is the Country fans did not stifle the music like the Blues purists did, standing court to declare what is or is not Blues. If you look at Country music today, it is very embracing of their new artists. They go out of their way to prop up and support new music and new artists. Let's face it, Taylor Swift is as far removed from traditional country music as you can get! But, the genre of Country is strong, profitable and most importantly remains relevant and vibrant. Blues, has been relegated to old white guys performing tribute performances of post war/pre war Blues artist.
The new Blues artists are held back by DJ's that won't play anyone that strays from that pre war/post war format. There are Clubs that believe that you have to have Blues covers to get booked as a blues band. As a booking agent that is trying to book up and coming Blues Acts, too many times I have been told that the band in question is not "Bluesy" enough. It didn't take long to realize that I was not alone. I knew other Blues acts that this had happened to as well, lack of support from Blues radio, lack of venues that will allow any new blues acts to perform. Not just a couple, but a couple generations of them. As I interviewed them on my radio show (Live from the Midnight Circus podcast on https://www.makingascene.org/category/artist-interviews/blues-artist/ ) I started to ask them about what they think the future of the blues should be. Overwhelmingly they say over and over again, the Blues has to be allowed to grow and expand. The so called powers that be, in the Blues genre (Mags, Radio, Blogs, Venues, etc) need to start embracing these new artists or move aside. The music IS viable and relevant, but the purists have destroyed the public's perception of Blues, so much so that if you mention the word to them they automatically have a negative view of it, before they hear it. As an example I was at a gig with a young Blues artist, I saw a guy on the side of the stage watching the band intently, they were playing a slow soulful blues song. I asked him what he thought, his response shocked me. He said: "I don't like blues, but I do like this", it was this statement that solidified my belief that the purists have done more to kill the genre then they have done to "Keep the Blues Alive". Let's face it, if we don't attract new fans, young fans to the genre by allowing it to be relevant to them, we are missing a golden opportunity!
Now there is a silver lining in all this, there are a lot of great Blues artists on the scene that are out there touring and making great music. Albert Castiglia, James Boogaloo Bolton, Sean Chambers, Victor Wainwright, Damon Fowler, Royal Southern Brotherhood, JP Soars, Samantha Fish, JPBlues and yes Joe Bonamassa to name just a few. And yes there are record companies that believe in supporting and presenting new music and artists like Ruf Records, who I believe is one of the innovators doing more to help "Keep the Blues Alive" then most that profess they are doing the same. And yes, there are some new young artists (13 to 30) that are taking up the mantel of the Blues. Oli Brown, Austin Young, BX2, Aynsley Lister, Christina Skjolberg, Georgia Flood, Dani Wilde and so many more. These talented musicians are young, passionate and they are ready create a new form of Blues that is fresh, alive and has every chance to achieve a mass appeal. If only they were given a chance!
Let's face it, the only people who are truly "Keeping the Blues Alive" are the very same artists that are being ignored by the Blues purists. The touring artists, the young new Blues artists, these are the ones that are holding the light of the blues for the future, whether you like or not. These artists are performing the music with passion, with truth and without that passion and truth it's not real blues. Some local blues band that is trying to recreate a sound and feel with the zeal of a tribute band is NOT the future of the Blues. Muddy Waters, Howlin Wolf, Willie Dixion, BB King, Freddie King, Albert King and all the other Post war Blues artists were innovators searching for the truth in music. If they were alive today they would be appalled on how their legacy was being bottled up and put on a shelf. They would tell you "The Blues needs to Grow, The Blues needs to Breath, The Blues is the Truth!". The thing is, Muddy, Howlin and all the rest of the blues greats will always be with us. We have their music, artistry and genius available for everyone to enjoy. There is nothing wrong with honoring the past but still support the future of the Blues. But let's be honest here, they are not going to tour, make new music or do anything to expand and keep the blues alive. That torch is going to have to be passed on to another generation of blues artists. They are going to put their own spin on the music to keep it relevant. It will be through them that a path of discovery and appreciation of the greats that came before will be laid down for the new fans they bring to the genre.
So, if you want to "Keep the Blues Alive" take the time to seek out the blues artists that are touring today, listen to their music. And if you find something that touches you, that moves you, then support them by going to shows, help find venues that will bring them in and buy their music.
THAT is how you "Keep the Blues Alive!"
Ok John Taffer Now, Make me a Blues Bar! (and it would not hurt if you emailed him and told him so!)
Contact for John Taffer
info@tafferdynamics.com casting@tafferdynamics.com
Jeana Legarda – jeana@taffermedia.com
Serkan Gecmen – serkan@taffermedia.com
ARE YOU BLUES AWARE? Tell us where you have heard blues on TV, Movies, Commercials, etc. Just email us at bluesaware@makingascene.org and let us know!
Richard L'Hommedieu
A list of TV Shows, Commercials and Movies complied by the Great Northern Blues Society! CLICK HERE
Listen to Sam "Bluzman" Taylor tell you about the Blues!!