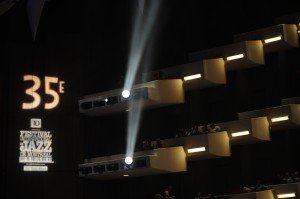 2014 Montreal Jazz Fest – 35th Edition July 2nd – 4th, 2014 The Legacy Continues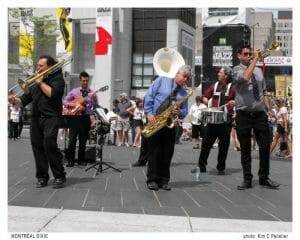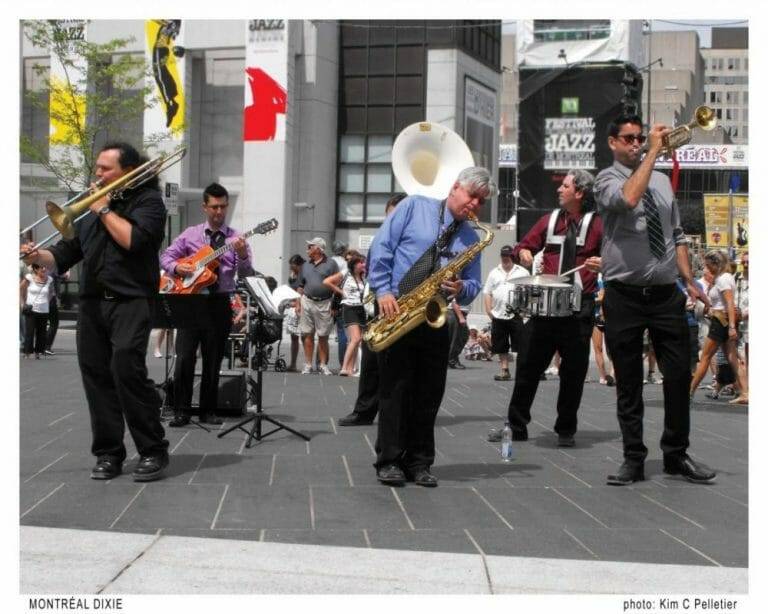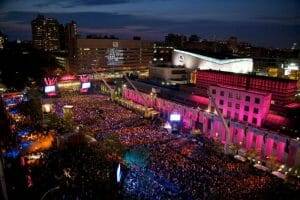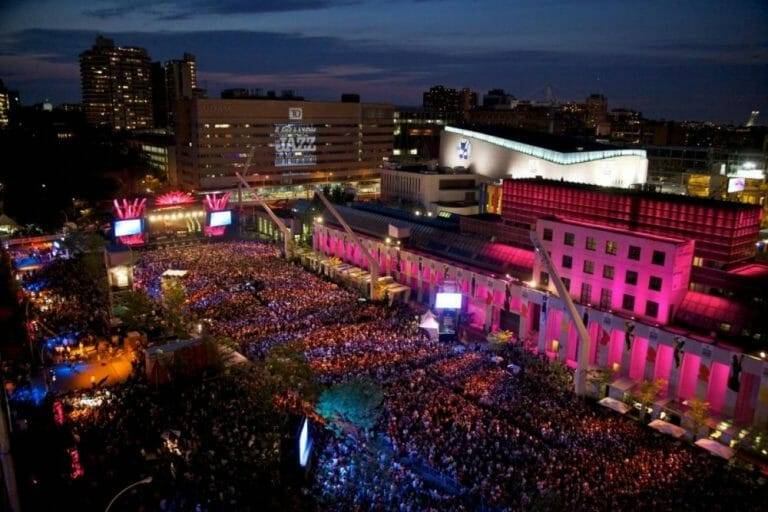 This is/was my sixteenth consecutive Montreal Jazz Fest, and it began at Club Soda within the funky neighborhood that also borders Chinatown on Saint-Laurent Boulevard where the relative newcomer to the Blues Matt Andersen and his band took to the stage with a ten piece unit that also included a sharp four piece horn section. Matt seemed extremely comfortable on stage and showed his proficiency as a band leader by giving his band-mates ample segments to solo. For a guy from New Brunswick, Canada Andersen sounds more like an old school southern USA artist who has strong affinity for soul, blues and a dash of funk. He really delighted the crowd when he ripped into a solid cover of The Band's "Ophelia." If there was one issue that I could complain about it's that his tight set was short logging in at around forty-five minutes. But make no mistake about it – the future looks bright for Matt Andersen, who in 2010 became the first Canadian to win the International Blues Challenge in Memphis, TN awarded by the Blues Foundation. Unbeknownst to me; Matt's latest recording "Weightless" is his eight recording and you can find it on the True North Records label at the usual suspect retail websites. More details can be found at his website: www.StubbyFingers.ca
An annual visit to Montreal, Quebec, is always a pleasant experience with its unique architecture, excellent cuisine, and a diverse and hip cultural experience. And if you happen to be there during Jazz Fest, you also get to soak up mass quantities of quality music. That being said, this thirty-fifth edition of the Montreal Jazz Fest was yet another fascinating display of outstanding performances, some of which are outdoors and free, and others that are not free, the indoor series concerts are also typically held at gorgeous venues, both historic and some relatively new.
On day two I went back to Club Soda to see what was billed as "True Blues" with Guy Davis, Corey Harris, and Alvin Youngblood Hart. But these mostly acoustic solo performances did not work for me, after Corey Harris' lackluster set there seemed to be an endless wait for the next performer to come on. The crowd was growing restless, and so was I; so out the door I strolled.
Ben Sidran has been on the scene of jazz and rock & roll having played keyboards with or produced such artists as Steve Miller, Mose Allison, Diana Ross, Boz Scaggs, Phil Upchurch, Tony Williams, Jon Hendricks, Georgie Fame, Michael Franks, Blue Mitchell, Richie Cole, Van Morrison and more, he's also authored over thirty of his own solo recordings. I've been listening to Sidran since the early seventies and always felt close to his storytelling songwriting that often felt like an older brother or elder cousin who was guiding me with life's lessons and advice. He's a gifted pianist, vocalist, and composer so I was really looking forward to his performance at the Upstairs in Montreal. Sidran's band included his son Leo on drums, Tim Luntzel's bass, and the underrated guitarist Will Bernard. The band featured many tunes from his solid "Don't Cry For No Hipster" album that was released last year. The band was on their game throughout and this performance was a personal favorite of mine. Being a longtime fan; yes I am biased, but it's always a joy to listen to and watch Sidran work his ultra-hip magic on stage. More details can be found at: www.BenSidran.com
This 35th anniversary edition of the Festival International De Jazz De Montreal ran for eleven days with approximately two million festival goers, eight hundred shows including Diana Ross, Aretha Franklin, Tony Bennett, B.B. King, Earth Wind & Fire, Ben Harper, Rufus Wainwright, Nikki Yanofsky and so much more. Thanks to the staff and all those connected that allowed me another wonderful year at the Montreal Jazz Fest, I will be looking forward to their thirty-sixth! Until that time, keep checking www.MontrealJazzFest.com
For fifteen years Bob Putignano has been pivotal at WFDU with his Sounds of Blue radio show: www.SoundsofBlue.com – Previously a senior contributing editor at Blues Revue, Blueswax, and Goldmine magazines, and Music Editor for the Westchester Guardian. Putignano can be contacted at: bob8003@yahoo.com