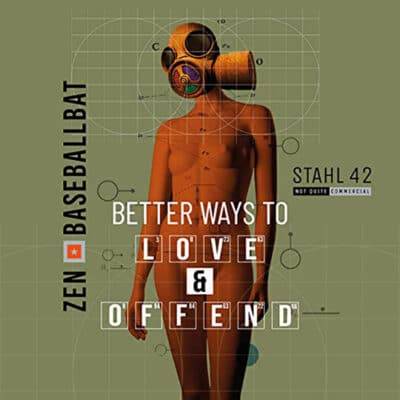 Zen Baseballbat
BETTER WAYS TO LOVE & OFFEND
Zen Baseballbat are the Gleavey twins, Jordan Donaldson, Mike Wilkinson, Jogga, Anoushka Gleavey, Jane Anderson, Colin Mackay based in Liverpool, England.
They released their third album "Rations" last year and this one was already great. Now they are going one step further with the new plant. Do you love ska? Here you can get it … and so much more. An album like fireworks, brightly colored and diverse, no song is like the other and the same goes for the sound.
Listening here is like leafing through an exciting book and not being able to wait to turn to the next page because you really want to know what's coming next.
14 songs that really contain everything, from critical tones like in "Over The Wall" , the typical Ska sound in "Trouble", the first song of the album and in my opinion a brilliant hook! Thealbum ends with the same song only implemented in a minimalist way, called "Double Trouble" album and sung by a child. In between there are brilliant pieces like "Retaliation"
"A strong breeze blowing
Keeps the burning beast glowing
I'm on a roll so why stop now
A strong breeze blowing
Keeps the burning beast glowing
I'm on a roll so why stop now "
 Without a doubt one of my favorites, although that's really hard to say about this album because there isn't a song that I don't like.
These are just a few of the really great songs and should be listened to by everyone. Everything fits together perfectly, from intelligent lyrics to the different instruments, the varied songs … an album that you hear more than once and I can promise that!
Help Support Making a Scene
Your Support helps us pay for our server and allows us to continue to bring you the best coverage for the Indie Artists and the fans that Love them!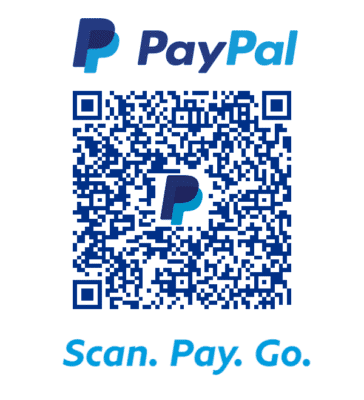 FOLLOW US ON INSTAGRAM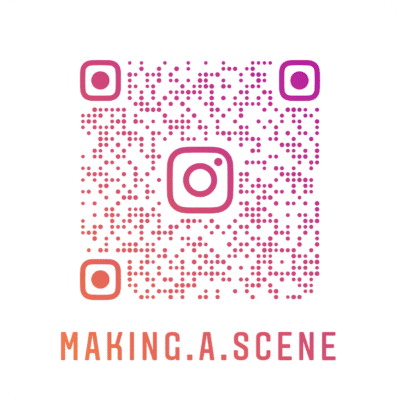 Subscribe to Our Newsletter
Find our Podcasts on these outlets