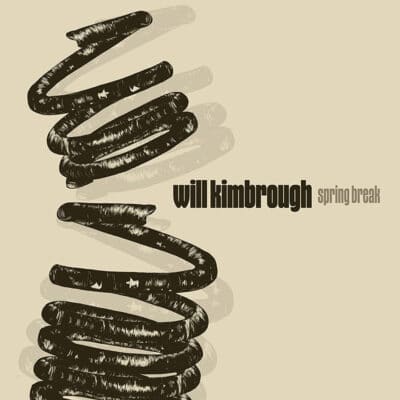 Will Kimbrough
Spring Break
Will Kimbrough's Spring Break releases October 23, 2020 as a break from, well, all of it. Will Kimbrough is the hardest working man in Nashville. Faced with what to do when the work as he knew it stopped? Will Kimbrough got busy. Spring Break is the result and this new solo acoustic album is his response to being blindsided by the Covid-19 pandemic. It's his best album to date. Spring Break is self produced by Kimbrough. He is a multi-instrumentalist, the 2019 Living Blues Producer of the Year, and the 2004 AMA Instrumentalist Of The Year, and he did what he does best, he went to the drawing board, (otherwise known as his home studio) and began to create. We are the benefactors.
The songs were written and compiled during the Spring of 2020 during a time as Will Kimbrough states, "The world broke, and we all took a break". Let's face it, 2020 is a year where we all seek distractions from the new normal. Spring Break has created some semblance of order of that mess and is a chronicle of the times. Created in the documentary-oriented and storytelling tradition of Folkways and Vanguard folk records, Spring Break crystallizes in musical form a period in time that touched and changed the entire globe. It takes the pain and confusion of the times and wraps it in love.
Sitting at his kitchen table, Will Kimbrough began to write. He wrote stories, began a biography, and being caught up in the worlds unfolding, he wrote his reactions in song. Recording the first three songs in his studio it became clear he was onto something special. Some of the songs like 'Child Of Light', 'Cape Henry', 'I Want Out', and 'Philadelphia Mississippi' are resurrected from his back catalog. 'The Late Great John Prine Blues' is a kick in the gut response to losing a friend, mentor, and role model to the virus. Will explains the process best within the blog on his website willkimbrough.com
"I wrote this new song the day after John passed. I'll never forget taking one of those Spring 2020 quarantine walks with my wife and 19 year old youngest daughter. It was a beautiful Spring night. We strolled and talked. My phone blew up with the news that Prine had passed. I didn't want to spoil the walk so I kept it to myself.
When we got home, I let my family know the news. Tears flowed. We spent the rest of the evening and the following morning reading everyone's online tributes, playing John's records, and sharing memories".
There are co-writes such as 'Digging a Ditch with a Spoon' with one of Jimmy Buffett's mentors and Kimbrough's personal songwriting hero, Milton Brown; 'Home Remedy' and 'Plow to the End of the Row' are written with Adrienne Young; 'Rocket Fuel' and 'Cape Henry' are written with Todd Snider; 'Trains' was written with Sara Jean Kelley and 'All Fall Down' was written with Rich McCulley, (who calls this album "Will's Nebraska").
The album opens with "My Sin Is Pride", a personal lament on jangly guitar. "My Right Wing Friend" was born from the un-civil war dividing the country and destroying family and friendships. "Work To Do" is pure honesty with its simple melody and easy to understand lyrics
"I'm not afraid to shine this light, might shine on what you don't wanna see, and if it does well don't blame me, 'cause it don't make me noble or true to dim my light so you don't feel blue. I got work to do".
Will Kimbrough does his work and he does it well. Whether he's creating a blog, maintaining his popular Patreon page, perfecting his home soundstage for his weekly social media concert, "Pollenfest", ("Porchfest" now that we are moving into fall, and more than likely becoming "Winterfest" before coming full circle as the pandemic rolls on), helping soldiers and their families find their voice with Songwriting With Soldiers, or producing award-winning albums (most recently with Shemekia Copeland). Will is an "A" list session artist, has a solo career as well as co-fronting several supergroups and tours with Emmylou Harris as one of her Red Dirt Boys. As the late great Billy Kimbrough once said, "This ain't no small time operation".
Spring Break, conceived during a downturn in history, the songs provide a much-needed break from the madness. They are instantly familiar because they are our stories, written from a place of love and understanding, and dare I say it, peace. Buy the album. Share it with a friend, especially one you've been estranged from. It will heal your heart.
Help Support Making a Scene
Your Support helps us pay for our server and allows us to continue to bring you the best coverage for the Indie Artists and the fans that Love them!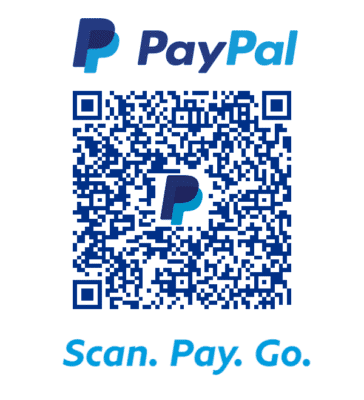 FOLLOW US ON INSTAGRAM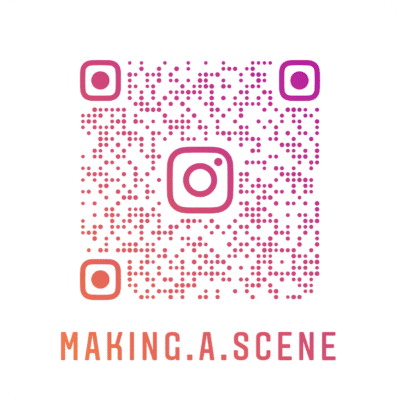 Subscribe to Our Newsletter