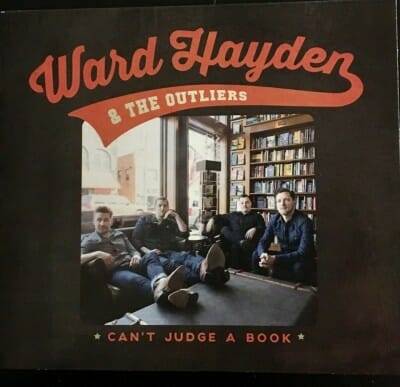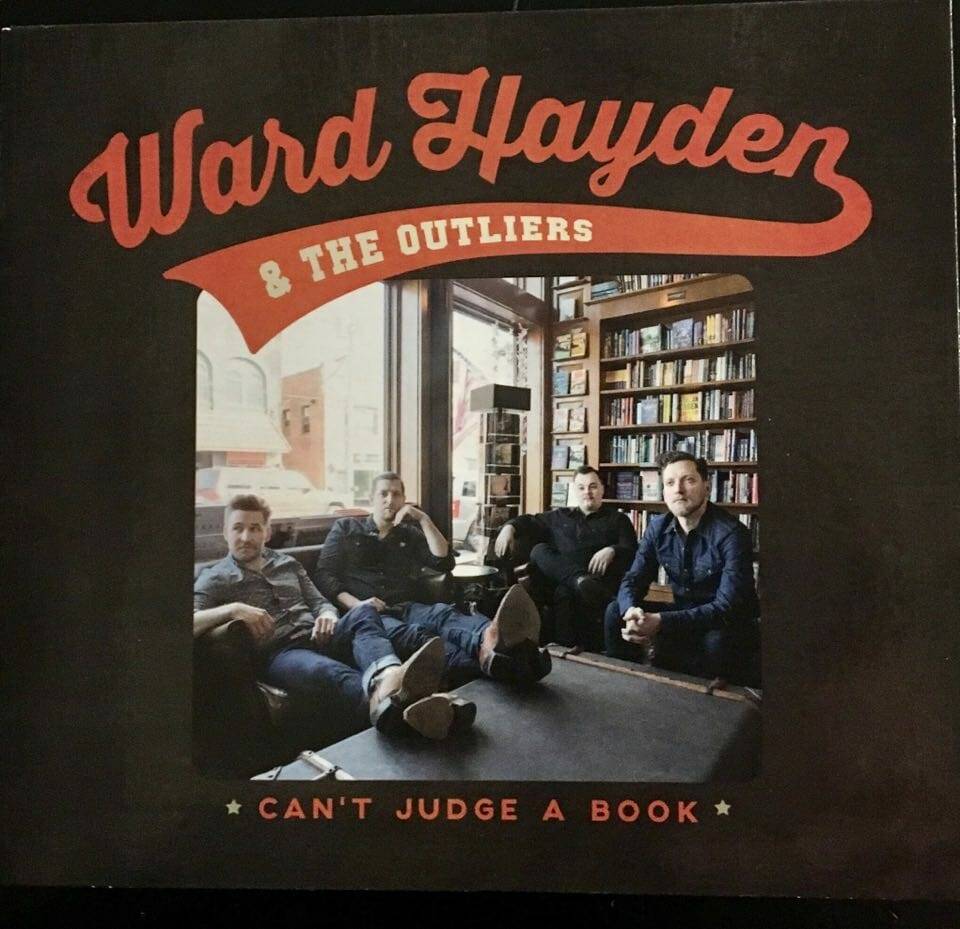 Ward Hayden and The Outliers
Can't Judge a Book
Ward Hayden and The Outliers release their newest album Can't Judge A Book on September 6, 2019. This is an album of mostly covers done well. The single original piece written by the band is the catchy, "Naturally Crazy". The album doesn't include a Girls Guns and Glory cover as I had expected. You see, Ward Hayden and The Outliers recently changed their name from Girls Guns and Glory. Times have changed since naming the band twelve years ago. The band decided to re-name themselves with something that describes who they are more accurately. I believe that perhaps the band missed a once in a lifetime opportunity. I expect that since this album marks a rebirth of sorts, it was the right choice.
Ward Harden and The Outliers are; Ward Hayden as lead vocal and acoustic and electric guitar. Paul Dilley on upright and electric bass, piano, mandolin, and vocals. Josh Kiggans plays drums and percussion. Cody Nilsen plays electric and twelve-string guitar, pedal steel, and vocals. The band self-produced the album with Benny Grotto.
The album features the following songs; Chuck Berry's "Promised Land", Nick Lowe's "(What's So Funny 'Bout) Peace Love and Understanding", Peter LaFarge's "The Ballad Of Ira Hayes", Doc Pomus and MortShuman's "Viva Las Vegas", Tony Villanueva's "Can't Stop A Train", and "Hackensack" by Chris Collingwood and Adam Schlesinger. Hayden's rich vocals and the bands rock 'n' roll infused heartfelt country stylings breath new life into the iconic songs. The album serves as a reset for the band, each member choosing songs that have meaning to them personally. As Ward Hayden and The Outliers, the band is moving forward in search of moments worth singing about. This album of covers reminds us that you Can't Judge A Book.