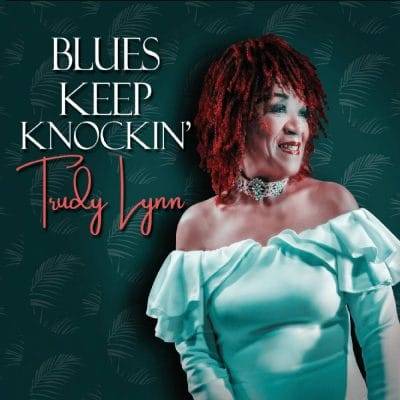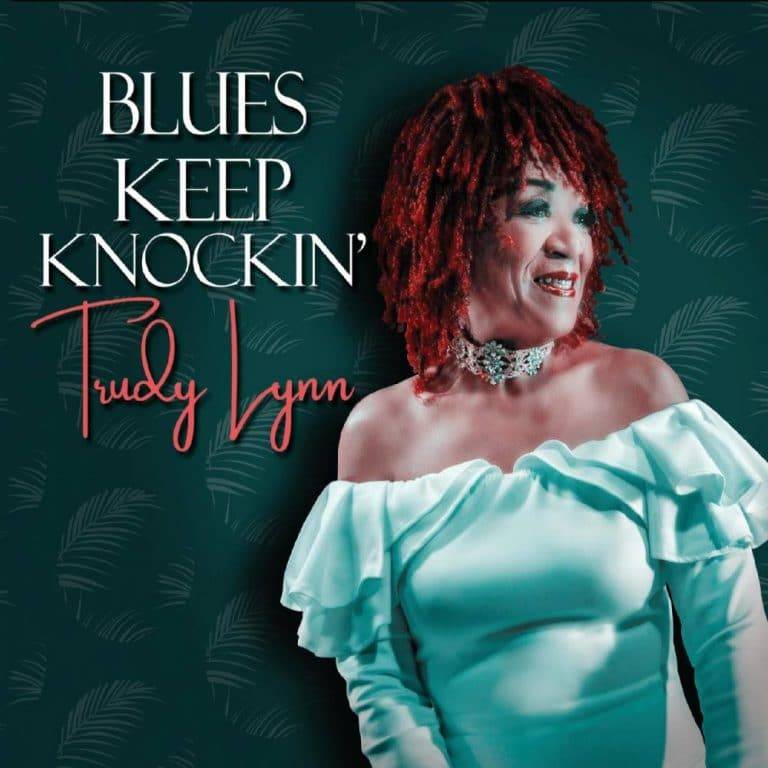 Trudy Lynn
Blues Keep Knockin'
Connor Ray Music
Trudy Lynn was born Lee Audrey Nelms and raised in Houston's musically rich Fifth Ward. Originally the neighborhood was settled by Creoles forced to leave Louisiana because of The Great Mississippi Flood of 1927. In the mid-sixties Lynn sang with Albert Collins. In 1989 she released her debut recording on Ichiban Records. She recorded five albums for Ichiban before releasing 1999's "U Don't Know What Time It Is" on the Ruf Records label. In 2006 Lynn recorded "I'm Still Here" with The Calvin Owens Blues Orchestra and it garnered Lynn her first two Blues Music Award nominations.
In 2014 Lynn signed with Steve Krase's new Connor Ray Music label and released "Royal Oaks Blues Café". She followed up with 2015's "Everything Comes With A Price" and 2016's "I'll Sing The Blues For You". These Connor Ray Music albums were the first recordings by Lynn where she got to choose the songs. Lynn decided to pay tribute to the early Blues women who first recorded in the 1920's and 1930's; many of them sang sexually explicit lyrics often about domineering men and prostitution. As a direct result Lynn received BMA nominations as "Traditional Blues Female Artist of The Year", a.k.a. the Koko Taylor Award, in 2014, 2015, 2016 and 2017. Lynn received her ninth BMA nomination this year as "Soul Blues Female Artist of The Year".
The band includes Lynn, vocals; Krase, harmonica; David Carter, guitar; Terry Dry, bass; Matt Johnson, drums; Randy Wall, piano and organ; Dan Carpenter, sax; and Jim Brady, trumpet. Guests include guitarists Bob Lanza and Carolyn Wonderland.
Not only is Lynn a fine entertainer but she is also a historian. The opening track "Blues Ain't Nothin'" is credited to Georgia White. White was born in 1903 in Sandersville, Georgia. She relocated to Chicago where she made her first recording with the Jimmie Noone Orchestra. She recorded for Decca records and worked with guitarist Lonnie Johnson. The song was also arranged and recorded by Taj Mahal and is the lead track off of his 1993 album "Dancing The Blues". Krase is featured on harp, as is guitarist Lanza, and Wall on piano. Lynn's vocal performance is fabulous but basically they stick to the arrangement by Taj Mahal.
"That's Alright" was written by James A. Lane and Othum Brown. Lane of course is a.k.a. Jimmy Rogers for many years, a guitarist/vocalist, with The Muddy Waters Band. The song is the first to contain the frequently utilized lyric "every night and day I wonder who is, loving you tonight". Krase takes a really nice harp solo.
Lynn is also a great songwriter and has written the title track "Blues Keep Knockin'". It is the only original song on this album of specially selected covers.
"One Monkey Don't Stop No Show" was written by Charlie Singleton and Rose Marie McCoy. It was recorded by Big Maybelle in 1955. It's a treat as we get to hear Lynn's narrative with the horn section of Carpenter and Brady. Another song "Pitiful", also written by Singleton and McCoy, was recorded by Big Maybelle in 1959 and by Aretha Franklin in 1998. On the later Lanza dazzles us again with his guitar playing.
Krase's harp opens "Never Been To Spain" written by Hoyt Axton in 1971. Axton was one of the most interesting singer/songwriters who inherited his gift from his mom Mae Boren Axton who wrote "Heartbreak Hotel" for Elvin Presley. Hoyt also wrote "Joy To The World" and "Greenback Dollar". He was also a film actor and had a starring role in the 1984 movie "Gremlins". "Spain" was also recorded in 1971 by Three Dog Night and became a huge hit. This is a more Contemporary Blues sound and another great vocal from Lynn. Wall shines on organ.
"When I Been Drinkin'" is from Big Bill Broonzy and first recorded by him in 1941 on Okeh Records. In 1959 it was recorded by Jimmy Witherspoon live at The Monterey Jazz Festival. Lynn is fabulous as she once again is featured with the horns. Brady's muted trumpet is perfect.
"It Won't Be Long" was written by J. Leslie McFarland and performed by Aretha Franklin in 1961. The song appeared on her album "Aretha with the Ray Bryant Combo". Lynn rocks.
Two songs included are from Etta James. "I Sing The Blues" written by Phillip Wooten was recorded by Earl Thomas in 1991, it was recorded by James the following year on her album "The Right Time" and she credited both of them. "Would It Make Any Difference To You" is a country styled tune written by Bob Forshee and recorded by James in 1965; Carolyn Wonderland is featured on guitar. On these Lynn successfully channels James.
Lynn is one of the most entertaining singers on the scene today. Check her out on this fine new recording.
Richard Ludmerer
[amazon_link asins='B01N3T2ZNH,B000000MZR,B000S579RY,B00LPGIO9W,B000S59AFI,B016QE49P0,B000S5EBTI,B00001ZWDG,B000S5AL2O' template='ProductCarousel' store='maasc-20′ marketplace='US' link_id='d07a561e-9756-11e8-948c-292e73b8832d']