Making a Scene Presents Tom Clarke's Twelve Favorite Roots and Blues Studio Albums of 2022
Derek Trucks may be the most brilliant and expressive guitarist of his generation, his wife Susan Tedeschi the finest rock and soul singer, and their 12-piece Tedeschi Trucks Band fully world-class. But I Am the Moon makes its unforgettable impressions through songcraft just the same. Twenty-four of them strong, spread over four old-school-sized albums. By turns sweet, sad, soulful, joyful, funky, and always penetrating, they live and breathe and entertain at uncommon levels by the profound performances of a true collective. Inspired by the 11th century Persian tale of Layla and Majnun, I Am the Moon features a huge scope of diversity and should endure as a classic in the league of Derek and the Dominos' Layla and Other Assorted Love Songs, Eric Clapton's masterpiece inspired by the same poem. With their fifth studio album, Tedeschi Trucks Band has finally captured on record, performances that equal the high standards they have set night after night on stage for twelve years.
---
No one lights up a room quite like hot Atlanta's blues roaring vocalist and soul shaking guitar star Tinsley Ellis. Ellis' influences are many, and they often leak into his songs. But a Tinsley Ellis song is a Tinsley Ellis song, period. Devil May Care, Ellis' 17th album, began as a pandemic-induced search through his old inspirations and ended up a tribute to several, with a heavy focus on The Allman Brothers Band. Their flavor—particularly the post-Duane Allman, Dickey Betts-led configuration—jumps up several times in spot-on, loving fashion. The essences of Buddy Guy, Jimi Hendrix by way of Stevie Ray Vaughan, Mike Bloomfield, and even Texas T. Billy F. Gibbons (in the album's slowly scorching, ZZ-like closer, "Slow Train to Hell"), also show up. Talent, nostalgia, and a Devil May Care attitude turned into a major Tinsley Ellis album.
---
 Buddy Guy is 86 dang years old! But he sounds every bit as hearty, soulful, and in-your-face-with a wide grin as he ever has on The Blues Don't Lie. And he still plays one-of-a-kind, blast-furnace guitar licks that speak volumes. With drummer, songwriter, and producer Tom Hambridge (part of the Guy camp for almost 15 years), the post-war blues legend—only a few remain—has recorded a career-defining album at this late stage. When Guy sings "I Let My Guitar do the Talking" at the outset, you believe it by his stabs at it, and his clear voice. These are important songs too, well-written, always sincere, and never preachy. The star-studded band affords them rubbery, robust readings. A peculiar array of guests including Mavis Staples, James Taylor, and Jason Isbell add personality to a six of the generous 16 songs, but the ones that feature just the man of the hour resonate best. Damn right Buddy Guy got the blues way back, and we can only pray he has 'em for a long time coming.
---
 Jack Pearson has made an unprecedented move, releasing eight albums (most with over 20 songs) in three months' time featuring just him playing the living, breathing heck out of a stringed instrument. Pearson played tricky, challenging guitar with beautiful flair as a member of The Allman Brothers Band decades ago. A low-key Nashville legend, he has long been a fixture in studios and on stage, astonishing residents, fellow musicians, and tourists alike with his ways around jazz, gospel, blues, and rock. Pearson's natural forte sounds best presented this way, through these stripped to the core collections, including three separate volumes of Acoustic Guitar, single volumes showcasing the Ukulele, Mandolin, Banjo, and Cigar Box Slide, plus Pick One, which contains some of it all. Jack projects complexity with fluid ease. The emotion inside him, and what he instills in his audience, is incredibly profound, yet also as humble as the man himself. Play any of this music anytime. It works wonders.
---
 Such a perfectly sunny name—Greensky Bluegrass—for a band that sings and plays music like this. One of the first of the bluegrass jam bands, Greensky injects adventurous ideals into traditional bluegrass values distinctively. Like so many others, they turned the pandemic into a time and a subject of inspiration. Thus, Stress Dreams, an album of songs that take off in unique directions, shedding the shit as they sail. The moods are many, from the urgent "Absence of Reason," to the absolute elation displayed in "New & Improved," the latter a strutting peacock of a tune that changes abruptly into a display of serious virtuosity. Expert players always display their wares to optimum effect acoustically, the heart of the song becoming the focus. Greensky Bluegrass focus on an abundance of heart throughout Stress Dreams.
---
 South Carolina's Marcus King sure does still qualify as a Young Blood, one on a protracted rocket ship rise. Just 26, King has been Grammy-nominated, and shared the studio and the big stage with dozens, from Warren Haynes to Billy Strings to the Zac Brown Band. This is his second album produced by the Black Keys' Dan Auerbach, and it explodes with the kind of blues-based rock of vintage Humble Pie, infused with King's own white-hot liquid soul. It is the full-blown album he has hinted at having in him on the four that preceded it. King burst forth eight years ago, lauded as a wunderkind guitarist. But he quickly established himself as an incredibly authentic soul singer as well. Auerbach's uncanny touch draws out and makes shine the raw nature of the artist, and his vision, in straightforward performances of magnificent songs. King and his band dig in and toss out shovels full of hard-packed grit, liberally dotted with razor-sharp guitar.
---
 Jimmy Hall wrote one of the great songs of faith and resilience in the title track to Ready Now, his first major solo album of new material in 27 years. Hall's been busy collaborating in the meantime, including as the featured vocalist in Gregg Allman and Jeff Beck's bands. But with this album, he finally stands tall in the spotlight again. At 73, Hall shows that he is still one of the most powerful and charismatic southern R&B singers ever, as exciting as he was when he founded the classic Wet Willie in the early 1970s. Hall belts a variety-packed hours' worth of bluesy, soulful, swamp-drenched passion. Produced with care and the perfect punch in the gut by Joe Bonamassa, the album features Bonamassa on guitar leading his crew of seasoned players, and it all goes down as savory as home-cooked collards and hocks.
>
---
West coast blues shouter and harmonica ace John Nemeth should surely be glad that he's getting his groove back on, as he proclaims with high-powered, prime-styled glee here in Hank Cochran's "I'll Be Glad." But the whole dang world should be glad. Glad for this music, glad for the blues community, and glad that Nemeth has friends like he does. Because this album proves that humanity thrives, just like these natural, jubilant grooves of blues and soul and roll do. May Be the Last Time is a crucial blues album in every regard. The performances—Nemeth backed by a quartet that includes esteemed guitarist/studio owner Kid Anderson and legends like Elvin Bishop—are off the floor, firecracker explosive. The idea was to cut a great blues album to help Nemeth with medical expenses for the unusual, perhaps life altering, jaw surgery he suddenly found he needed. At press time, thankfully, it seems this album's incredible session will not represent the last time that John Nemeth blows us away.
---
 If delivery alone made a roots and blues singer and harmonica player famous, Tim Gartland would be a celebrity groove master by his displays on Truth. Gartland's sweet vocal drawl calls to mind the late Louisiana legend David Egan singing a slate of Randy Newman songs. The music on his fifth album kicks up whorls of funky dust, like Delbert McClinton shuffling in and out the doors of French Quarter bars. And like Egan, Newman, and McClinton, Gartland can write a song that sticks like glued sandpaper. "The Thing About the Truth," written with the acclaimed Karen Leipziger, is but one wonderful Latin-sashaying example. Every song here stands out in a variety of fashions. The A-List band of Nashvillians, led by pianist and producer Kevin McKendree (of Delbert's band, incidentally), grabs tight right away on the rollicking "Don't Mess with My Heart," and never loses its grip.
---
 Paul Cauthen sings country music like actor Jeff Bridges might, with a slack lip inflection and Johnny Cash authority. But they call him "Big Velvet" because his baritone's just so dang smooth. Country Coming Down takes country down a different kind of rebel road. Cauthen's songs are sharp, hip, and often hilarious. He makes no apologies for being a good ol' boy, proudly revealing that he is as "Country as F*ck," goes "Country Clubbin'," and has a pocketful of "F*ck You Money" to do what he wants with because he earned it through honest toiling. The band snaps, and Mr. Cauthen convinces all the way. "High Heels" lightens it up, a two-stepper that would be a perfect fit for an episode of Yellowstone when the cowboys and girls off a little steam. Throwing any kind of caution to the f*cking west Texas wind, Paul Cauthen obliterates stereotypes with stylish, brilliantly written and executed words and melodies. He is far from couth, but that's okay because he makes up for it with deep, blue soul. Keep a sharp eye on Cauthen. There's a giant Made Only in America brand on him.
---
 Hot Buttered Rum, San Francisco's prototypical progressive bluegrass band, began life as the Hot Buttered Rum String Band 20 years ago. That moniker suggested about half their story. Yes, they are a string sextet that interchange their roles on banjos, dobros, guitars, mandolins, and fiddles. But one member plays drums, and they all harmonize on unusually profound songs that go to smooth, spicy places. Every side of the band shines brightly on Shine All Night, comprising ten songs that thrive on typically skilled instrumental excellence, but with conscious extra gusto that the Covid lockdown forced on them. "Shining Twice," one of the album's namesake songs, beams with the love of togetherness and how by relying on that, anyone can get through anything. There's jazz and jam and folk and soul in this bluegrass, and dreaminess beside all the sunniness. If the jubilance of "When the Good Times Come Your Way" does not elicit good times, see a professional.
---
 Maple Blues Award winners Bywater Call have drawn themselves a fair share of parallels to Tedeschi Trucks Band. Remain cements the distinctive character of this seven-member group through gripping performances of eleven original, electrifying songs. Soaring, swaying, funky, and contemporary in just the right way, this is rhythm and blues music born in the American south and played with Northern boom. Singer Meghan Parnell's vast range contains buttery Memphis tenor cut with Chicago grit, her power like a train banging into a subway station delivering hordes of heated resolve. Susan Tedeschi may come to mind, but this lady stands very firmly and confidently in her own place. Guitarist Dave Barnes lights up as red hot as Parnell, with an obvious affinity for Mr. Trucks and Duane Allman, but with restrained class. Another band of emerging artists to keep tabs on.
---
Tom Clarke for Making A Scene
Help Support Making a Scene
Your Support helps us pay for our server and allows us to continue to bring you the best coverage for the Indie Artists and the fans that Love them!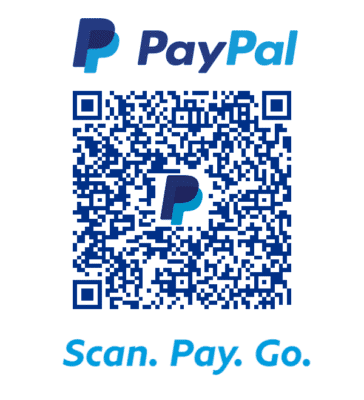 FOLLOW US ON INSTAGRAM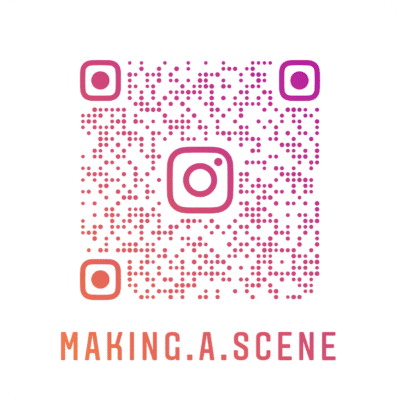 Subscribe to Our Newsletter