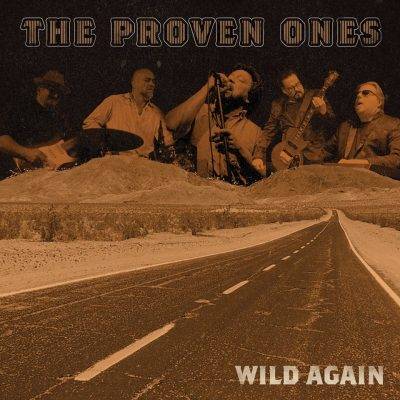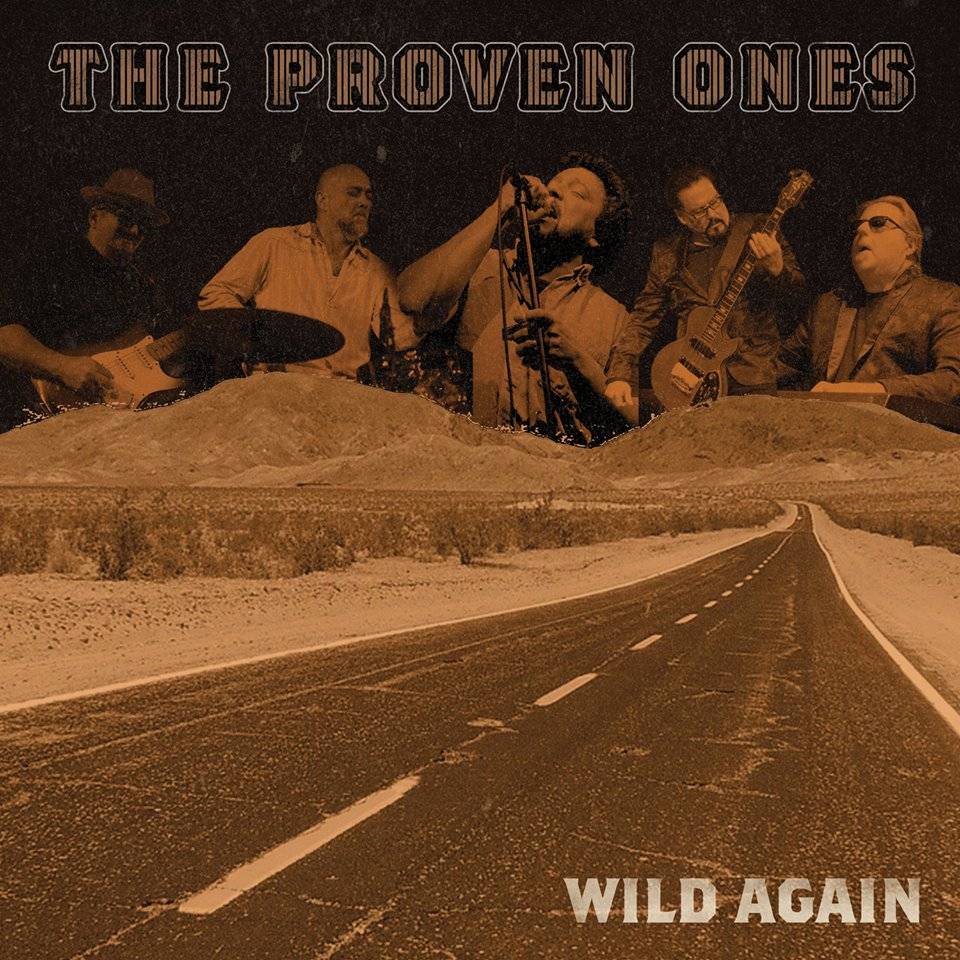 The Proven Ones
Wild Again
Roseleaf Records
The Proven Ones are an all-star ensemble built from the bottom up. The master rhythm section includes Jimi Bott nominated nineteen times as Best Instrumentalist – Drums at The Blues Music Awards and winning that award in 2015. His long time partner is bassist Willie J. Campbell who has three BMA nominations of his own for Best Instrumentalist – Bass. From 1993 to 2002 they were the rhythm section that anchored The Fabulous Thunderbirds. They were reunited in 2010 when they became the foundation for The Mannish Boys and appear on that bands last three recordings.
On lead guitar is Kid Ramos, now fully recovered from his ailment, who was also the lead guitarist with The Fabulous Thunderbirds during the same nine year period. Ramos often appeared as one of several guest guitarists with The Mannish Boys. Ramos holds 13 BMA nominations including nine for Best Instrumentalist – Guitar.
Brian Templeton is their front man. Vocalist Templeton was the leader of the Boston based Radio Kings from 1995 to 2009 and recorded four albums with them including the 1998 Bullseye Blues Records "Money Road". In 2015 Templeton appeared as a vocalist with The Knickerbocker All-Stars.
Anthony Geraci, piano and Hammond organ, is a longtime member of Sugar Ray and The Bluetones. Geraci has six BMA nominations including one for each of the last three years as Best Instrumentalist – Piano a.k.a. the Pinetop Perkins Piano Player of The Year award.
Collectively they are now known as The Proven Ones. They are aided by the horn section of Joe McCarthy, trumpet and horn arrangements; Renato Coranto, tenor sax; and Robert Crowell, baritone sax.
"Cheap Thrills" written by Bott is the first of three originals. Botts' wild drumming on this opening track adds to the excitement. The band is hot. A version of this song performed with The Fabulous Thunderbirds previously appeared on Botts' 2005 live album.
"City Dump" written by Arlester Christian, was originally recorded by his funk band Dyke and The Blazers, featured are the fabulous horns. Vocalist Templeton is outstanding on "Don't Leave Me This Way" written by Dave Bartholomew and Fats Domino and first recorded by Domino in 1953.
Geraci's keys open "If You Be My Baby" originally recorded by Peter Green's "Fleetwood Mac" in 1969. "Why Baby Why" is another original this time from Geraci; Ramos' guitar is on fire.
"Road of Love" is from Clarence Carter and first appeared on his 1969 Atlantic Records album "The Dynamic Clarence Carter". "Lone Me A Dime" is the classic written and recorded by Fenton Robinson in 1967.
"Right Track Now" was written by Kim Wilson, Bott, and Ramos; the song features some great rhythm guitar from Ramos, and the horns with the additional sax of Chris Mercer. The title track, "Wild Again", was written by Bott, Campbell, Ramos, and Dan Berkery of the Portland, Oregon based "Rose City Kings".
"Don't Let Me Down/ Proven Fugue in E Major" is a medley of the Beatles tune and their own original composition that extends its theme. This concludes this fine album.
The Proven Ones have over 100 years of combined experience. Their collective knowledge is what makes them seem like they could keep recording forever. This band plays the music we crave and it just gets better with each listening.
Richard Ludmerer
[amazon_link asins='B07D36NL5N,B07D347J3N,B07D2ZN3K5,B07D36J3BR' template='ProductCarousel' store='maasc-20′ marketplace='US' link_id='457fcc11-7432-11e8-ba5c-41352f91d4ac']