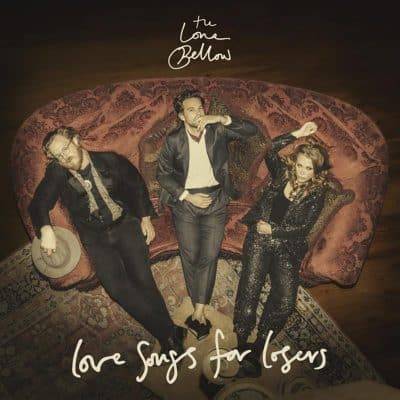 The Lone Bellow
Love Songs for Losers
Dualtone
After delivering four highly acclaimed albums with reputable, decorated producers, the harmonious trio, The Lone Bellow have self-produced their fifth album, Love Songs for Losers. Recorded in the possibly haunted former home of Roy Orbison, this album weaves in some pain with the unbridled joy that characterized Half Moon Light, an album that was a godsend from the darkness of the pandemic. The trio is guitarist/vocalist Brian Elmquist, lead vocalist Zach Williams, lead vocalist/ multi-instrumentalist Kanene Donehey Pipkin with longtime bassist Jason Pipkin, and drummer Julian Dorio.
The album begins with insistent snare beat and chugging synths with Williams singing "Honey," ensconced in the warm harmonies of his bandmates on the soaring choruses. The inspiration coming from the annoyance his wife feels when he calls her "honey" or "baby," which she feels is way too lazy. But, more than anything it's a fond remembrance of those crazy moments when first falling in love. It's a brilliant showcase of the band's major strength, their harmonies. The second track, the single "Gold" has the protagonist stuck in addiction to opoids. Again, the voices reach vibrant crescendos in the chorus as a dense sound swells around "It's in my blood, it's in the water…it's calling me still. I could leave, I know I oughta. But there's gold in them hills Gold, Gold, Gold." Glorious harmonies and a bit too much repetition fill the exuberant "I'm in Love" while the opposite takes place in "Cost of Living" with Kanene's vulnerable vocal expressing grief at the dissolution of the relationship. She finds some solid ground as she moves through it, conveying a soulful stance, comforted by the "oohs" in the background harmonies. Then, we downshift either further into a disquieting piano ballad, featuring Elmquist in the lead for "Dreaming," another relationship song, here an effort to rebuild or at least try again. They do indeed stay true to the theme of losers in love. Whereas Paul Simon chronicled "50 Ways to Leave Your Lover," The Lone Bellow have described perhaps 50 or more feelings in the aftermath of such.
Williams and Pipkin join forces on "Move," a synth-filled tune about offering comfort to a friend who needs to bounce back from a breakup. "I want to see you move/ I want to see you dance/ I want to hear the shackles fall/Watch you take another chance/ I want to see you sweep somebody off their feet…" It's done with the right dose of compassion and comes across convincingly. We move from concern to downright tender feelings in "Unicorn," as Williams sings and homage to his wife – "I could say I love you but I wanna say more I think God made a unicorn". In commenting on the track, Williams indicates that the physical location may have played into the vibe, feeling Orbison's ghost. Listen closely, it may evoke some of those Orbison tracks from The Traveling Wilburys. It did for this writer. The tinkling ly piano and shrouding synths slowly build "Wherever Your Heart Is" into soaring sequences as they sing about truly digging to find out what is at the core of a person.
Williams is self-reflective in "Homesick," one that features nimble guitar picking, He reminisces about a former lover in the horn slathered "Caught Me Thinkin'," with these interesting lyrics in the chorus – "But the last thing on my mind Was that I'd miss the hard times That I'd miss the hard times That I'd miss the hard times That I'd miss the hard times." They close with Elmquist's "The Great Divide," a terrific use of imagery to describe one dwelling on a what-could've-been relationship – "Do you remember/ When the mountains shook/ Took us all by surprise/ Now we're out here counting/ What it took/ Staring out across the great divide/ Staring out across the great divide." The three-part harmonies swell to massive proportions, reminding us yet again how terrific this band sounds.
Whatever the elite producers, Cobb and Aaron Dessner, imparted was taken to heart. The Lone Bellow may be on a new track, but they sound as strong as they ever have. Dig in – it's more than just the voices, the sentiments and songwriting may be even a tad better on this effort.
Help Support Making a Scene
Your Support helps us pay for our server and allows us to continue to bring you the best coverage for the Indie Artists and the fans that Love them!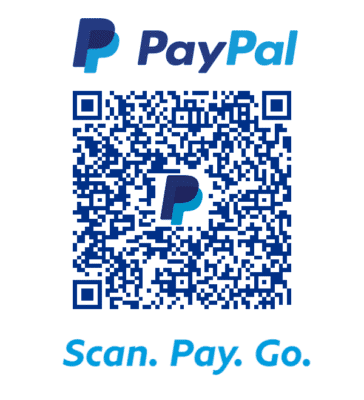 FOLLOW US ON INSTAGRAM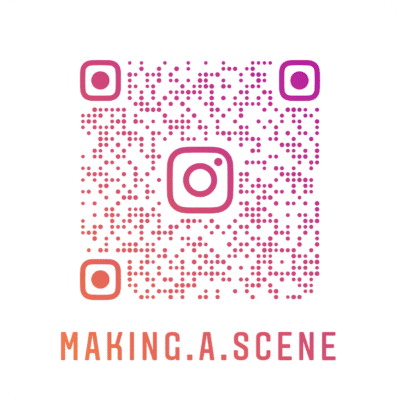 Subscribe to Our Newsletter