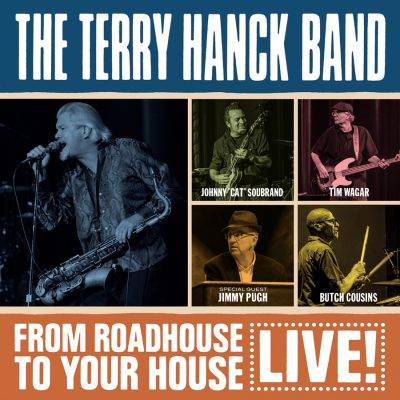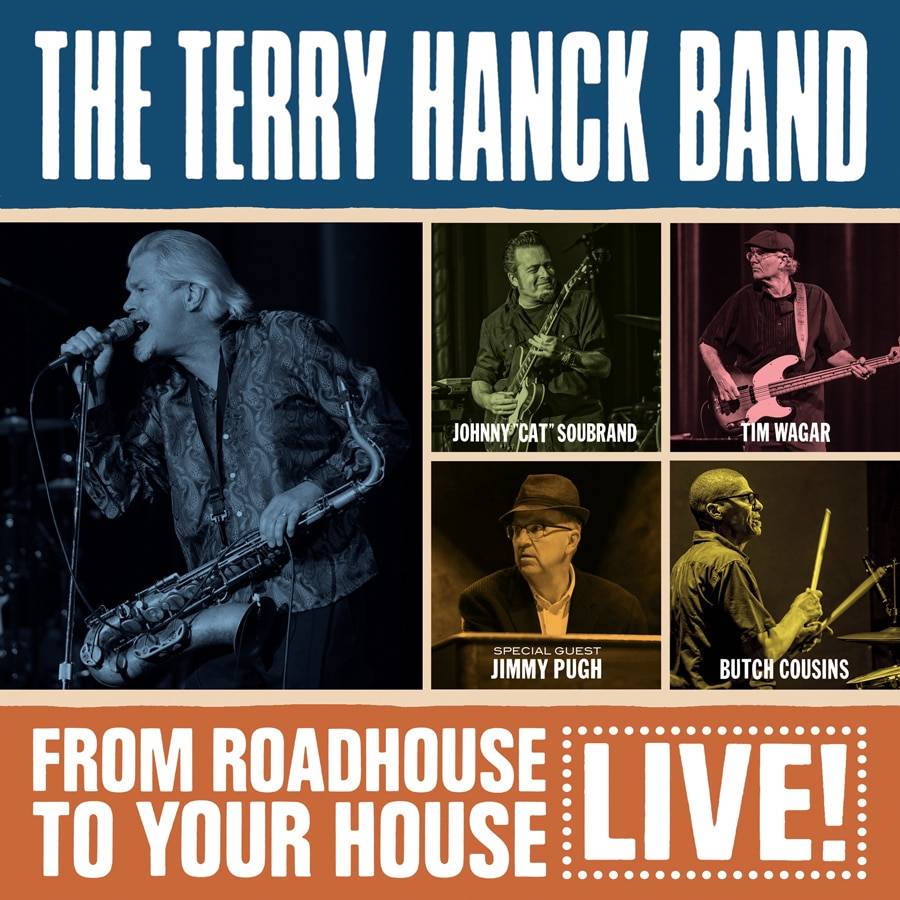 The Terry Hanck Band
From Roadhouse to Your House Live
Vizztone Label Group
Terry Hanck was born in Chicago in 1944. A saxophonist, singer, and songwriter Hanck was influenced by the blues and jazz of the late fifties and early sixties. Hanck moved to California and was a member of the Berkeley based Grayson Street Houserockers before spending a decade touring with The Elvin Bishop Band.
Today Hanck fronts his own blues band. Hanck's last two studio albums 2011's "Look Out!" and "2014's "Gotta Bring It on Home to You" were both released on the Delta Groove label. Hanck has been nominated seven times for the Blues Music Award in the category of "Best Instrumentalist – Horn"; winning that award in both 2012 and 2016.
Although Terry now resides in Florida this album was recorded live at the 2015 California State Fair. The personnel on "From Roadhouse to Your House Live" are Hanck, tenor sax and vocals; Johnny "Cat" Soubrand, guitar and vocals; Tim Wager, bass; and Butch Cousins, drums, and vocals. Special guest is keyboardist Jimmy Pugh formerly of The Robert Cray Band. The set was recorded by Chris "Kid" Anderson who also co-produced the album with Hanck.
The album opens with "Good Good Rockin Goin On" an original tune styled after Roy Brown's 1947 hit "Good Rockin' Tonight". Hanck's sax starts honkin' even before he takes his first solo. The band wails as Hanck shouts "bartender you better make mine a double". Pugh and Soubrand both get a chance to solo before Hanck takes his final solo to close out the song. This raucous performance sets the mood for the remainder of the set.
"Flatfoot Sam", "you're always in a jam", was written by Oscar Wills and a hit for The Paul Gayten Orchestra back in 1957. Hanck ends this fun tune with his sax wailing with his upper-register signature sound.
"Junior's Walk" is Hanck's tribute to Jr. Walker and the All-stars who had a 1965 hit sax instrumental with "Shotgun". "Watcha Gonna Do When Your Baby Leaves You" was a 1956 single by R&B singer-songwriter Chuck Willis. "I Don't Love You No More" was a 1962 hit for Jimmy Norman. "Ain't That Just Like a Woman" was recorded by Louis Jordan in 1963. "Can I Change My Mind" was a hit for Tyrone Davis in 1969. "Slip Away" was recorded by Clarence Carter in 1968. Hanck refuses being tagged a historian and states that he's just old and that these are songs that he learned.
Hanck also reprises some of his own older chestnuts like "Smilin Through My Tears"; the shuffle "Live to Love"; the slow blues "Peace of Mind"; and "Cupid Must Be Stupid".
You don't hear these songs performed very often but Hanck is keeping the soul-sax torch burning. Hanck's really not old he's just highly seasoned. Next time you see Hanck you can purchase this off the bandstand as this is as good as it gets.
Richard Ludmerer