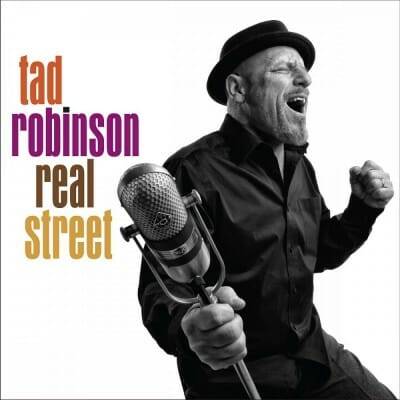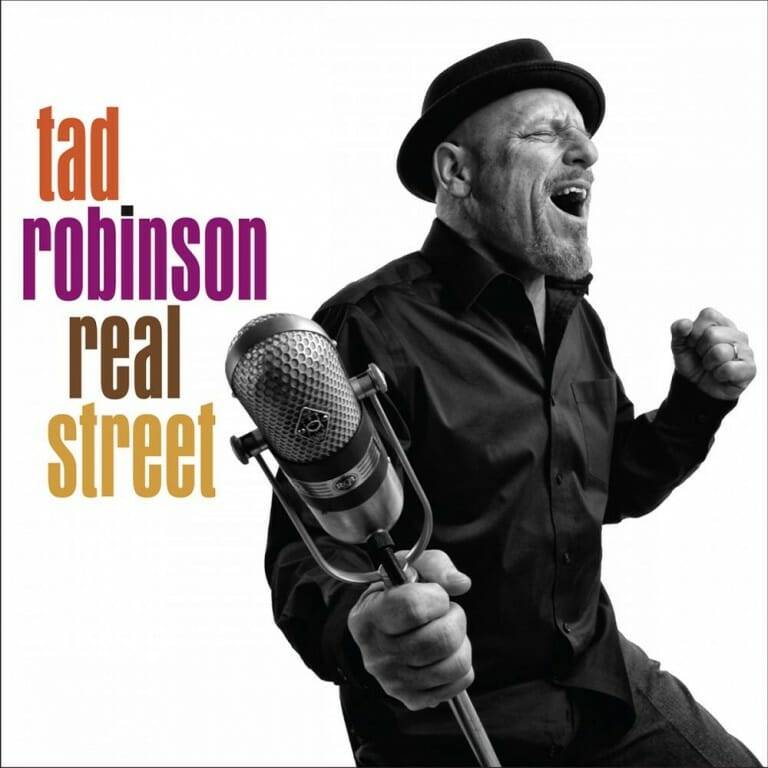 Tad Robinson
Real Street
Severn Records
Tad Robinson is a Brooklyn born harp player and blue eyed soul singer. He moved to Chicago in 1985 to learn from the masters. In 1994 he released his debut recording "One To Infinity" on Delmark Records featuring keyboardist Ken Saydak and guitarist Dave Spector. His follow-up album was 1998's "Shine A Light".
Robinson signed with Severn Records and between 2004 and 2015 released four albums; the last being "Day Into Night". These four albums garnered Robinson nine Blues Music Award nods; four nominations for Soul Blues Album of The Year, four as Soul Blues Artist of The Year, and an additional "Song of The Year" nomination for "Rained All Night" written with Steve Gomes. In 2018 Robinson re-united with Saydak and guitarist Steve Freund to release the Delmark project "Rockwell Avenue Blues Band – Back To Chicago".
This is Robinson's seventh studio recording and fifth for Severn Records. He traveled to Memphis, the birthplace of Southern Soul, to record at Scott Bomar's Electraphonic Recording. Producer Robinson, harp and vocals; is backed by an ensemble including the legendary Hi Rhythm Section of Charles Hodges, Hammond organ; Leroy Hodges, bass; and Howard Grimes, drums. Robinson states that the section brought "wisdom, grace and solidarity to the session…I couldn't have asked for a better vibe in terms of how we all approached playing together. I'm forever grateful".
Members of Bomar's "Bo-Keys" round out this fabulous band; included are guitarist Joe Restivo; keyboardist Kevin Anker; the horn section of Marc Franklin, trumpet, and Kirk Smothers, sax; and background singer Devin Thompson. Additional recording at the Severn Sound Studio in Annapolis, Md. completes the production.
Robinson has co-written six new songs. The opening shuffle, "Changes", was written with Saydak and organist Anker; Robinson's vocal is fabulous. The gospel styled "Love in The Neighborhood" is from him, Anker, and Executive Producer Earl, Robinson adds harp to complete the production. "Full Grown Woman" is written by them with the addition of Thompson. "Long Way Home" was written with lyricist John Bean, Earl and the late Lou Pride. Two more songs "Wishing Well Blues", and the title track, were both written by Robinson with his BMA nominated writing partner Gomes. The horns are featured on these with arrangements from Franklin.
Four re-imagined covers are also included. The George Jackson composed "Search Your Heart" was first recorded by Wilson Pickett in 1968; Restivo takes a solo, while Anker plays keyboards, as Robinson's vocal soars. The completely re-arranged "You Got It" co-written by Roy Orbison with Jeff Lynne and Tom Petty was recorded in 1988; Robinson's version is unbelievable. "You Are My Dream" from Henry Lee "Shot" Williams was waxed in 1970. Robinson sounds like Al Green on "Make It With You", a 1970 mega hit for the group "Bread".
Robinson combines his blues and passionately soulful vocals as only he can do. This is the album that should bring Robinson that elusive BMA.
Richard Ludmerer