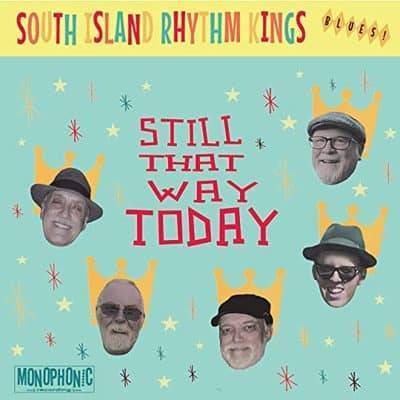 South Island Rhythm Kings
Still That Way Today
Self-released
Having begun a review recently with – "There are still traditional blues albums," we now find a new surge of them.  This writer can point at least four more that will be forth coming in the next month. The South Island Rhythm Kings bring that count to five. As they proudly state on the album jacket – "Classic electric blues" and "Monophonic" they are clearly graduates of the "old school." The quintet hails from Vancouver Island, hence the "South Island" in their name. Bandleader Lazy Mike Mallon states, "You will not find any meaningless virtuosity on this recording, only the pure expression of blues being reared on the stretch of Highway 1 from Nanaimo down to Victoria. 'This is the blues of Vancouver Island'."
The quintet is helmed by the father-son team of Lazy Mike Mallon (lead vocals and harp) and Carson Mallon (guitar and lead vocals) with Dan Dube (keys and background vocals) and Nick Dakter (drums and background vocals). Rounding out the quintet is producer and legendary guest, bassist Jack Lavin. Not withstanding the age of the band members, it's a relatively new band, having formed in 2018. Still That Way Today is the band's second release.
Describing the band's sound in an interview, Lazy Mike offered this from Michael Limnios Blues Network  blog – "We play our version of 50's and 60's classic electric blues. We stay as true to that music as geographically possible. When I write songs, it is my intention to write about timeless blues themes, rather than anything too specific to any modern time period. I like to keep it entertaining and lighthearted to evoke good times. The cover songs we choose to play and record are chosen for these same qualities."  In that same piece, when asked to compare the Vancouver scene to others in Canada, Lazy Mike said this, "To be honest, I'm sure that the Vancouver Island blues scene is not much different from the rest of Canada. It is my opinion that we live in the greatest country on Earth. We have lots of great blues, and blues/rock players all up and down the Island, and like most 'blues communities', there is lots of comradery and friendships with musicians and fans alike. We all have the same struggles of a diminishing live music scene, and blues is, and always has been a small piece of the pie."
The album was recorded live off the floor with thirteen tracks, seven of which were written by Mallon. Among the highlights are the downright hilarious piano boogie "I'm Getting' Old," the harp driven shuffle opening title track, and another witty rave-up "Don't Go Away Mad (Just Go Away)." The band is locked into mostly a fare of three-four-minute songs, geared for a good time out drinking and dancing, especially considering some of the cover tunes such as "You Drink Too Much Booze," "Thunderbird," Sonny and Brownie's "Cornbread Peas Black Molasses," and the closer, Tabby Thomas' "Hoodoo Party."  Mallon's "I Live Out in the Country" is the exception, running over six minutes, it's of the Muddy/Otis Spann variety with searing slide guitar and percolating piano in slow blues mode.
So, yes, the real blues extends beyond places like Chicago and Memphis, in this case out to Vancouver, British Columbia. It's all about the feeling and a deep love for the purity of the blues.
Help Support Making a Scene
Your Support helps us pay for our server and allows us to continue to bring you the best coverage for the Indie Artists and the fans that Love them!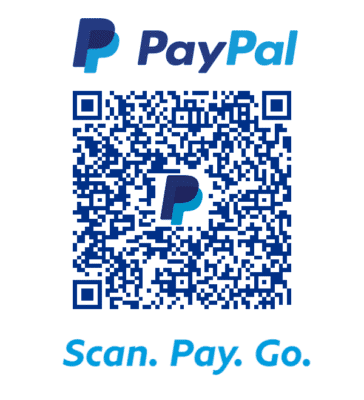 FOLLOW US ON INSTAGRAM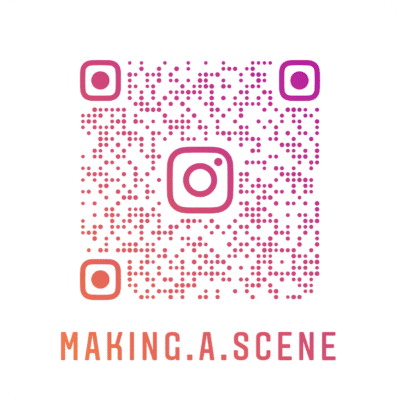 Subscribe to Our Newsletter