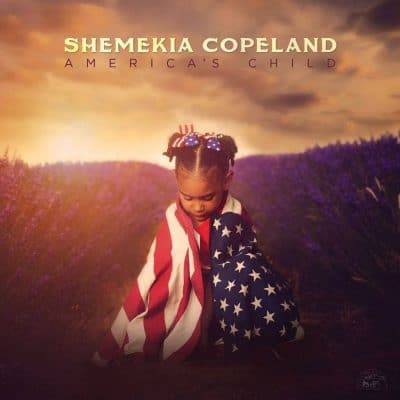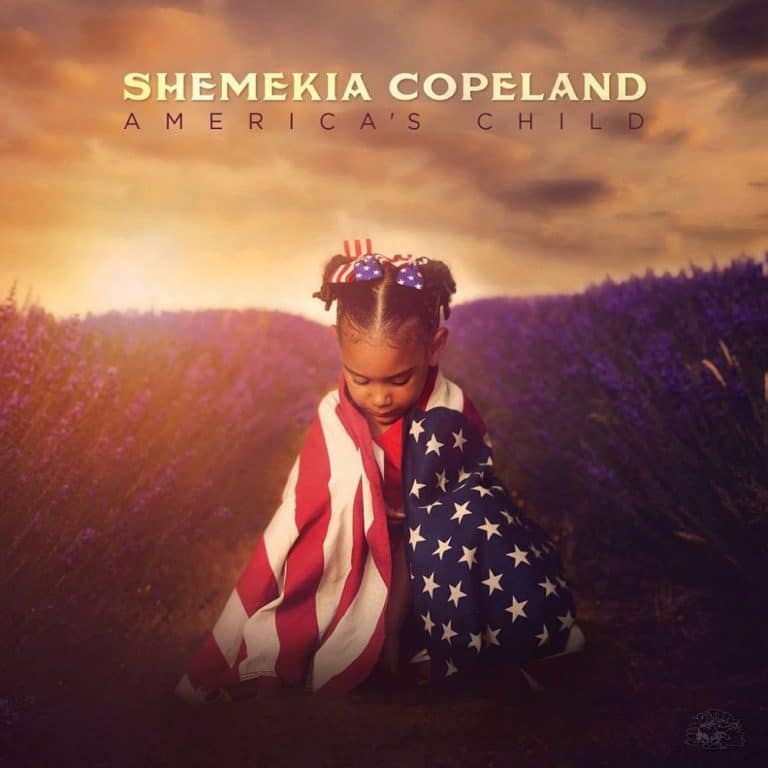 Shemekia Copeland
America's Child
Alligator Records
Shemekia Copeland's education occurred while growing up in a household surrounded by music. She is the daughter of famed bluesman Johnny "Clyde" Copeland. She inherited the urge to perform and in 1998, at the age of eighteen, released her Alligator Records debut. This new album is her eighth studio recording. During the past twenty years Copeland has received thirty-six Blues Music Award nominations. She won nine of them including five as the "Contemporary Blues Female Artist of The Year". Copeland has also been nominated twice for Grammy awards. At the 2011 Chicago Blues Festival, Copeland was officially named the reigning "Queen of The Blues" as she was presented with Koko Taylor's crown by Taylor's daughter Cookie. In 2012 Copeland appeared "In Performance at The White House" where she entertained our first family in front of a live television audience. These are just some of the honors Copeland has achieved.
Blending the best of her past with the best of her future, most of the songs from America's Child were co-written with John Hahn. It's the collaborators that raise this album into blues-roots perfection. Featuring the angelic choir of Mary Gauthier, Emmylou Harris, Will Kimbrough, Lisa Oliver Gray, Gretchen Peters, John Prine, Katie Pruit, Kristi Stassinopoulou, and Tommy Womack, they truly round out the Americana sound. Each guest artist and songwriter is responsible for making the world take notice of the Americana genre. Through it all is great musicianship with Producer Kimbrough on lead guitar, organ, and national guitar; Al Perkins and Paul Franklin on pedal steel guitar; Lex Price on bass; and Pete Abbott on drums. Guest musicians include J.D. Wilkes on harmonica; Kenny Sears on fiddle, and Steve Cropper on guitar.
The opening track "Ain't Got Time For Hate" is co-written by producer Kimbrough and Executive Producer Hahn. This is a song that begged writing in today's caustic atmosphere. Joe Bonamassa named this as one of the "Best Blues Songs of 2018". This song is a rollicking blues bender with a driving beat and a cool groove. The searing guitar and angelic backing vocals set the tone for the album. This is something cool and different from Copeland. "Would You Take My Blood" is the second song from this songwriting team and these are the first songs released to radio for airplay.
"Americans" co-written with Mary Gauthier is more then anticipated. A driving but loose drum beat wrapped with a lyrical cross-section of America, better grab your dancing shoes; a seemingly simple multi-layered moral compass to follow to the dance floor.
John Prine, the crown prince of songwriters, contributed the song "Great Rain". Copeland's interpretation and Prine's fine vocal endears Copeland into the neighborhood of the singing mailman. This song achieves that crossover goal beautifully. Obviously they had fun recording it.
Mary Gauthier has one of the hottest albums of 2018. Her co-write on "Smoked Ham And Peaches" has the most authentic Roots appeal and includes Rihannon Giddens on African Banjo. Lyrically and musically it's a simple country image of America.
Are you under the covers with a flashlight like the rest of us now?
Does the world make you think everything's coming unwound?
Smoked ham and peaches, sun tea with lemon peel,
When the whole world seems fake, give me something real.
"The Wrong Idea" was written by Hahn with Washington D.C.'s Morrison Brothers Band. This is a great song about hanging out in a blues bar and it rocks from start to finish.
On each of Copeland's albums she includes one of her father's songs. This time its "Promised Myself" first recorded by "Clyde" in 1992. The song appears on his Verve Records album "Flyin' High", and hers is a great version. Cropper who produced Copeland's 2005 album "The Soul Truth" sits in on guitar.
"In The Blood of The Blues" was authored by the Grammy Award winning lyricist Terry Abrahamson and Derrick Procell. Copeland is accompanied by just guitar, bass and drums.
"Such A Pretty Flame" was co-written by Hahn and Wood Brother, Oliver Wood. Wood was also the producer of Copeland's last three studio recordings; 2009's "Never Going Back", 2012's "33 1/3", and 2015's "Outskirts of Love".
Kevin Gordon has a highly acclaimed album also released in 2018. He contributed his song written with Gwil Owen "One I Love" to the album. Kevin Gordon is one of the most poetic rockers in the Americana scene and his songs are perfectly complemented with blues. Copeland adds a woman's soul to the song and really makes it shine.
"I'm Not Like Everybody Else" written by Ray Davies of The Kinks, was first recorded by them in 1966. The song works as Chicago Blues and lyrically speaks to Copeland probably more than any other song on the album.
The album ends with a nod to her greatest achievement to date, her son. "Go To Sleep Little Baby" is a traditional song that highlights the sweet tone of Copeland's voice.
Copeland has been stretching her boundaries, always working to grow her artistry and be the best possible vocalist she could be. It started with Copeland challenging herself with her song selection. Her previous album, "Outskirts" Of Love", saw collaborations with Nashville session greats. A natural progression for "America's Child" was to collaborate with producer and in-demand guitarist/songwriter Kimbrough. Blues Rock is Kimbrough's sweet spot and he is a brilliant choice for gaining Copeland the next rung on music's ladder. "America's Child" is a career defining album, worthy of that Grammy nod that has narrowly escaped her grasp.
Viola Krouse and Richard Ludmerer
[amazon_link asins='B07D4ZPJPC,B011MTFNUO,B000005Z69,B00004WEL7,B004IDYU8S,B001P9PX1Q,B008LBX7BY,B07DFRGWHC,B07F27XL61′ template='ProductCarousel' store='maasc-20′ marketplace='US' link_id='b85c5b2d-959b-11e8-a145-0f85f8873a9c']