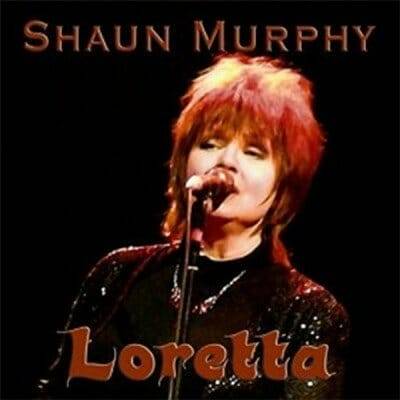 Shaun Murphy
Loretta
Vision Wall Records
Shaun Murphy became a full time member of Little Feat in 1993. In 2009, after sixteen years with them, and after appearing on 16 Little Feat albums, Murphy made the brave decision to leave. She decided to concentrate on her passion for the Blues.
This is Murphy's sixth album in her name. Each one of them has been great. Murphy's 2012 recording "Ask for The Moon" was nominated for three Grammy Awards and won two Blues Blast Awards.
For the last six months Murphy has been touring with Bob Seger and The Silver Bullet Band with whom she also has a long term relationship. Perhaps that gave her the time to concentrate on material for this new album. Murphy, and co-producers TC Davis and Randy Coleman, have also put together the best blues rock ensemble I've heard in years. The core band is Coleman, bass; George Lilly, drums, and Kenne Cramer, guitar. On the twelve tracks they've added some talented lead guitarists. Playing lead is either Jack Pearson, whose credits include playing with the Allman Brothers; Rob McNelley (from Bob Seger's Silver Bullet Band), or Jimi Fiano (from Foghat). Larry Van Loon and Mark T. Jordan share keyboard duties. This band may be the best Murphy has ever assembled.
Murphy opens the album with "Don't Lie to Me" which comes on like a hurricane. Pierson's slide guitar is infectious but its Murphy's expressive vocal timbre that immediately catches your attention. "Kiss Me Like Whiskey" is a sensuous song with the lyric "you intoxicate me…with your taste on my tongue…hit me like whiskaaay". Pearson is again on lead but he switches back to slide on the title track "Loretta". We hear Pearson again on "Should Be Hard To Love You", on "Go Away" and on "24 Hours from Memphis". "Strange Life" features Van Loon on keyboards and Jimi Fiano on lead guitar. Fiano also plays lead on the fabulous "Big Train Stops at Memphis" which I originally heard by the late Steve Marriott. Although credited as public domain Murphy's re-arranged version also includes some new lyrics. These are great rockin' songs all of them co-written by Murphy.
Murphy includes "Careful They Say" written by her good friend Laura Creamer who sings backup in the Silver Bullet Band. Also included is "Hard Working Man" from Les J. Welch and two classic covers. "I Pity the Fool" was, written by Deadric Malone aka Don Robey of Duke/Peacock Records and, first recorded by Bobby "Blue" Bland". The other classic is a bit more obscure as Murphy cover's Betty Crutcher's "How Strong is a Woman".
When I listen to Murphy sing "How Strong is a Woman" I think about her determination and resolve and how it is matched by her enormous talent; but Murphy's emotive vocals and phrasing make her unmatched in the world of blues rock. This is a fabulous recording and highly recommended listening.
Richard Ludmerer