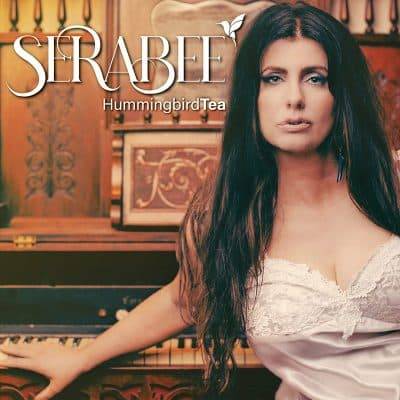 Serabee
Hummingbird Tea
Rabadash
The next great female soulful singer in the mold of Bonnie Bramlett, Bonnie Raitt, and Susan Tedeschi may well be Serabee (short for her real name, Sera Buras). She's a songwriter too, having penned the 14 originals on this destined to be breakout album, Hummingbird Tea. Just look at these credentials – born in Kiln, Mississippi (between Biloxi and New Orleans), appearing on owner and producer John Autin's Rabadash label with such esteemed backing musicians as guitarist Shane Theriot, drummer Eric Bolivar, and harmonicist Mickey Raphael, to name just a few. Serabee sings, plays piano, and acoustic guitar. She has a three-piece horn section too for the album that was recorded and mixed in Louisiana. After writing major hits and appearing on some big labels, Serabee has retreated to her roots, southern soul, a direction that seems promising based on this effort. As to the title, it comes from when her mother was facing a life-threatening medical issue a couple of years ago, and the home nurse would talk about drinking her sweet Hummingbird Tea (aka Southern Iced Tea). So, she embraced the healing image.
Serabee definitely has talent. This writer's only quibbles are that the songs rely on too many musical cliches and that Serabee hasn't quite decided whether she is Janis or Reba. Producer Autin however, is effusive in his praise – "Recording this record with Serabee has been like working with a songwriter with the skills of Carol King crossed with Paul Simon; with someone with the singing skills of Aretha Franklin crossed with Dolly Parton; she that good."
The album kicks off with the single and first track, "Bayou Baby," an autobiographical tale, not unlike CCR's "Born on the Bayou" lyrically as Serabee sings about that infamous juxtaposition of Saturday night juke joints and Sunday morning churches and tent revivals. She's not chasing down any hoodoos, however. Her guitar playing father was a Pentecostal preacher from Louisiana while her mother was a folk songwriter from Mississippi. More southern imagery stokes "Tennessee," a simmering ballad where Serabee is searching for new identity having had her creative side seemingly hampered by love and life, the things that get in the way. She wails, leading a chorus of background vocals and a few remarkable dynamic downshifts as she sings – "I'll sing until I bring the whole house down/Yeah, this rambling gypsy music queen/Gonna find her mojo and her steam/As soon as I get to that whiskey town." There's a bit of Bobbie Gentry and Dusty Springfield in her approach too, yet she straddles that line between blues and country. The former seems to suit her better, but she gravitates more toward southern soul. To hear the difference compare the Southern soul of "Closed" to the blues of "Drunk Woman's Words," which she sings with every bit of conviction inherent in these lyrics – "The truth's in the whiskey/And the poison's on her tongue/She finds her courage in a bottle/to demand that she be loved/And the liquor tells the story/that you may not want to hear/Every Bloody Disappointment/Every Shameful Bitter Tear."
Here are the more complete musician credits: John Autin (piano/Wurlitzer/Rhodes/keyboard), Shane Theriot (guitars), Nick Necaise (B3 Hammond/acoustic guitar/mandolin), Dave Easley (pedal steel guitar), Casandra Faulconer (bass), Eric Bolivar (drums) with Tom Fitzpatrick (sax), Evan Oberla (trombone/horn arrangements) & Barney Floyd (trumpet), Charles Carter (flutes/sax/backgrounds) & Lance Seymour (acoustic guitar). Mickey Raphael graces the album's best track, the ballad "I Need Saving Too." The horns are especially prominent on "Find Another Boyfriend" and the funky "Anything Like the Boy."
"Hush (Little Baby)" is another ballad that brings out the nuances in her voice, but somehow the swelling choruses of background vocalists gets a little old by now. The album's other standout track is the epic closer, "Moonchild," a tune that brings her gospel roots to the fore and the a cappella passages are especially strong. She is force of nature here. These are the other strong contenders – "Loves To Love a Woman," "Burn," and "Has Anybody Told You." Maybe going for ten or twelve songs rather than the fourteen may have been wiser. Serabee gets an A+ for effort, and a B+ for execution. Remember though, this is her first foray into this style. She'll likely be even better the next time out.
Help Support Making a Scene
Your Support helps us pay for our server and allows us to continue to bring you the best coverage for the Indie Artists and the fans that Love them!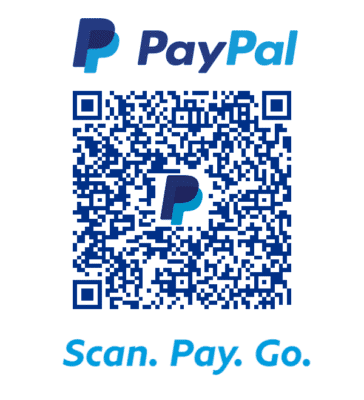 FOLLOW US ON INSTAGRAM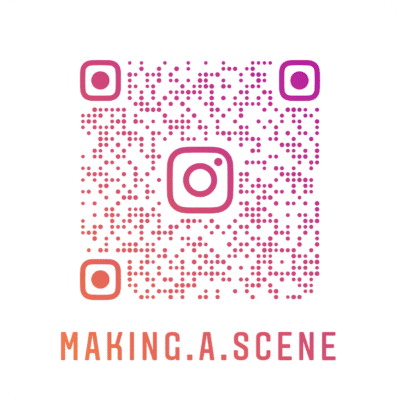 Subscribe to Our Newsletter