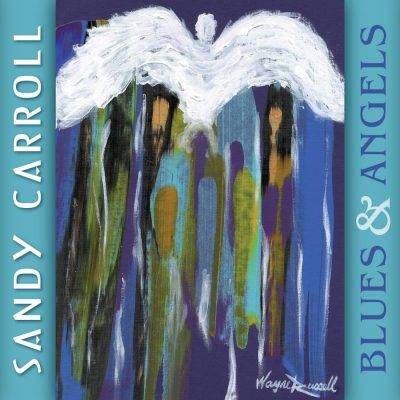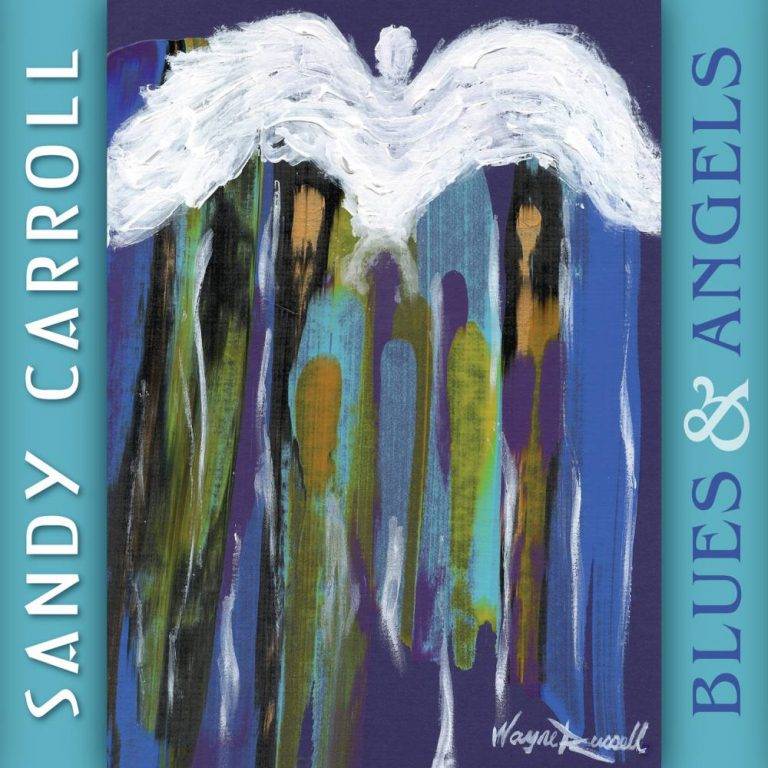 Sandy Carroll
Blues & Angels
Catfood Records
Sandy Carroll hails from McNairy County in West Tennessee; two hours east of Memphis. Carroll spent her early career singing in venues throughout the South. Carroll returned to Memphis, her musical home, and took up residency at Lafayette's Corner club in 1983 when she co-wrote the single "If You Got It" with Jim Dickinson. In 1984 her song "Memphis in May" became a regional hit and the unofficial theme song for the annual Memphis in May festival where she performed with Rufus Thomas and The Memphis Horns. Albert King recorded "If You Got It" in 1989 and it appears on his 1992 "Red House" compilation. Carroll released her own debut CD "Southern Woman" in 1993. In 1995 Carroll wrote the "Mad Dog Boogie" for the Canadian Football League's Memphis Mad Dogs and it was recorded by Preston Shannon. Carroll co-wrote "Just as I Am" with Luther Allison who recorded it on his 1997 album "Reckless"; Carroll released her follow up album "Memphis Rain" that same year. Carroll's song "Tool Box Blues" co-written with James Solberg appears on Barbara Blue's 2001 album "Sell My Jewelry". In 2006 Carroll released "Delta Techno" produced by her Grammy Award winning husband Jim Gaines. Carroll was awarded with a brass note on Beale Street in 2008. These are just some of her many accomplishments.
In 2011 Carroll signed with Catfood Records. This is her fourth recording for the label her last being 2016's "Last Southern Belle"; which spent six weeks on the Roots Music Report's chart for "Contemporary Country Song". Carroll says "returning to the blues is my comfort zone; this cd was one of the hardest to write because I really wanted to say something about what's going on around us, but keep true to the genre of the music's tradition". "Blues is not just about a 3 o'clock in the morning heartbreak or a cheating man…it's also about giving worth to the loss of a loved one, the state of one's world, depression, mortality, healing the hurt…I think we experience these to know the true joy of gratitude as in dancing like a child, knowing the LOVE truly is a wonderful thing. Blues is universal and it lets us know we are never alone in times of trouble or wonderment."
Carroll has written all eleven tracks with co-writers such as Songwriter Hall of Fame member Mark Narmore and the Blues Music Award winning Johnny Rawls. There are also eighteen musicians and nine singers who guest on the recording including guitarist Will MacFarlane and special guests Rawls, Bernard Allison and Rocky Athas. The rhythm section includes Memphis' Steve Potts, Dave Smith, Rick Steff and Steve Selvidge. They are joined by Muscle Shoals veterans David Hood, Clayton Ivy and Justin Holder. Background vocalists include Reba Russell, Daunielle Hill and Barbara Blue. Although Carroll's music is not gospel many of the lyrics are faith based. "Soak me in the spirit; bring a bucket and a preacher. Dunk me down". Carroll gets relevant with the topical "take your hands off me, Mama don't like it, put your hands where I can see' em too. Stop your creepy moves, Mama won't take it".
The closer is a love song, written with Narmore and producer/husband Gaines, "Let me bend you like a guitar and kiss you like a delta rain, soothe me with your sugar cane. I'll melt you into my love, and pour you out like Tupelo, switch on that little stereo, Elvis croonin' low; you can be my honeybee, my magnolia tree, Mississippi Me".
The album was recorded at the Gaines' Bessie Blue studio in Pickwick, Tennessee. You will know singer/songwriter Carroll much better after listening to this beautiful and insightful album.
Richard Ludmerer
[amazon_link asins='B07GJG4QSL,B005H7Q0KA,B019KDX8NS,B0000034DH,B000CNF4QK,B000667HHW,B01KB2GS52,B01KAWAOE4,B00EEPFRN2′ template='ProductCarousel' store='maasc-20′ marketplace='US' link_id='6dce77c4-d6f1-11e8-bcb9-312b9559b8a9′]