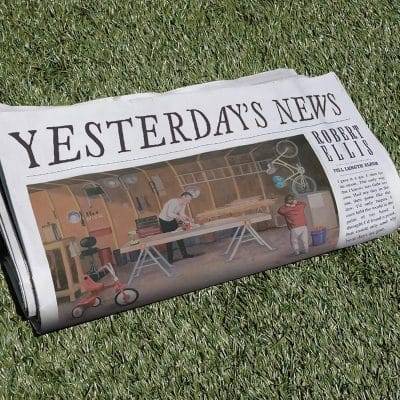 Robert Ellis
Yesterday's News
Niles City
After a string of five strong and truly varied albums for New West, Texas troubadour, the enigmatic Robert Ellis issues his first album, the richly intimate Yesterday's News on his own label, Niles City Records. This writer once heard an artist state that every album should be different from the next, although that's certainly not a new revelation because The Beatles taught us such. Yet, you'd be hard-pressed to find another artist that has taken that mantra to heart like Robert Ellis has. On Yesterday's News, gone is the infectious Americana of The Lights from the Chemical Plant or the effervescent bounce of Texas Piano Man, replaced by a minimalist approach where Ellis accompanies himself with a nylon string guitar, upright bass, and an occasional hand-held percussion item.
Homing in on open tunings and intricate fingerpicking along the lines of Nick Drake or Richard Thompson, the album is a study of an artist consumed by details. In jazz terms the harmonic sophistication of Ellis's tunes here, subtle as they are, might be compared to the calming, tranquil Chet Baker duo or trio offerings or those that paired Jim Hall with Bill Evans. Ellis appears to thrive on unpredictably because none of his prior work is in this vein, leaving us completely unprepared for these meditative songs. Maybe it's his way of rebelling against music biz expectations, or just his means of finding a more relaxed space for his songwriting, or both.
Maybe you've heard the single and opening track, "Gene," written to his oldest son. This is such a relatable statement and emotional conundrum for parents of young and even mature adults who may be seeking advice or answers, leaving the parent exposed and vulnerable when unable to provide a solution. Yes, just because the elder has lived longer doesn't mean that he/she possesses all the answers and it's okay to say, "I don't know." This writer found himself in just such a predicament this week. Ellis, in a voice as dry and desolate as the west Texas landscape he sings about in "On the Run," depicts an outlaw scanning those seemingly endless stretches of flat land, in futile hope of finding escape. ("We are running from each other; we are running from ourselves.") Like, those two, the title track is also a single. It comes with a video shot by Ellis' life partner, Erica Silverman, with footage that spans four continents and multiple tours, as Ellis's voice ranges from a quiet whisper to vocals that span two octaves. There's surely a Chet Baker-like vibe here.
The tranquil demeanor takes on a haunting quality with the anxious thoughts of "Out of the Woods" ("we are not out of the woods yet''). Ellis explores the restlessness of the protagonist and his heeding partner in "Wait," stretching the lyric, punctuated with acoustic bass, into hyper relaxed moments and displays his rich fingerpicking in the tune's reprise. He again couples a vocal tune with an instrumental in "Close Your Eyes" and "Open Your Eyes." The vocal tune is the most lullaby-like in an album full of them, as he sings to his young children in a heart-warming way. It's so difficult to sing, one senses Ellis' voice breaking at certain intervals. He sums up the theme of the album with these five words, "you have to let go" in the closing upbeat, firmly strummed "Better Tomorrow."
Understandably Ellis wrote most of the project in the early morning or late at night when others around him were still asleep. To appreciate the nuance of this effort, it's best you listen at these times too.
Jim Hynes
Help Support Making a Scene
Your Support helps us pay for our server and allows us to continue to bring you the best coverage for the Indie Artists and the fans that Love them!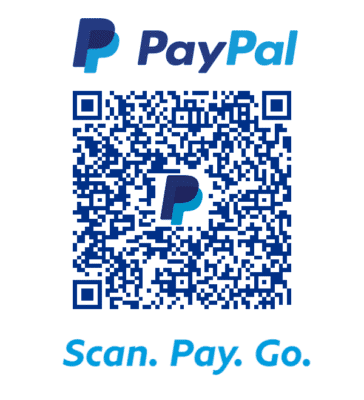 FOLLOW US ON INSTAGRAM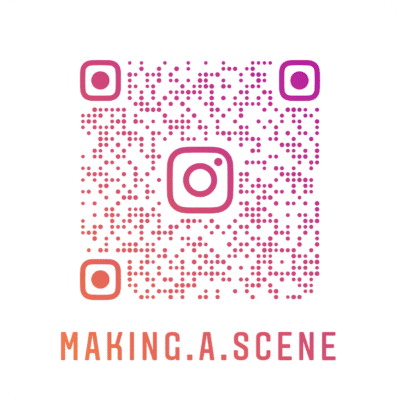 Subscribe to Our Newsletter