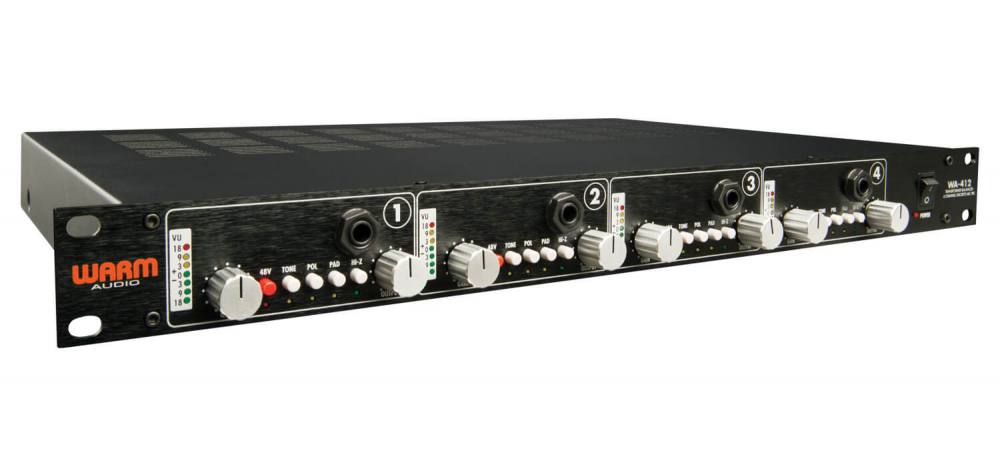 There are a few essential purchases you can make for your recording studio setup that will impact your sound. One of those is your choosing the right preamps! Today we are going to look at the Warm Audio WA-412 their 4 channel preamp inspired by the API 3124 .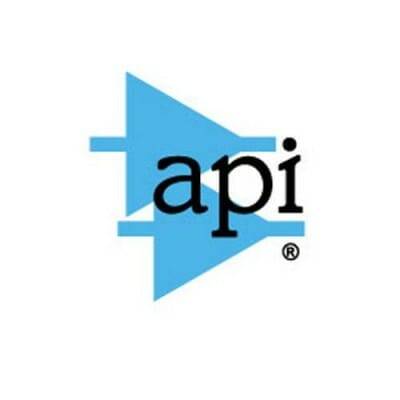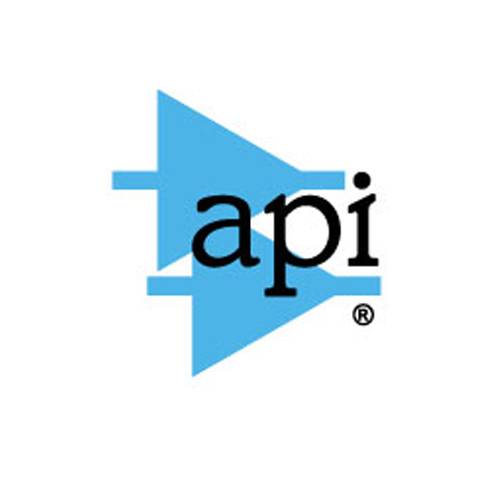 Automated Processes Incorporated or API was created in 1969 by engineers that were determined to create high quality audio gear. The 3124 preamp was incorporated in their first line of consoles that attracted studios throughout the US (including Les Paul Himself) and defined the sound of the early 1970's. They were known for their big punchy low end and the wide open highs, which gave it the reputation of being "The sound of 70's Rock"!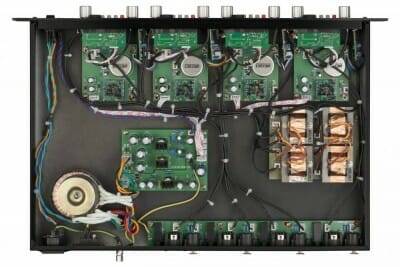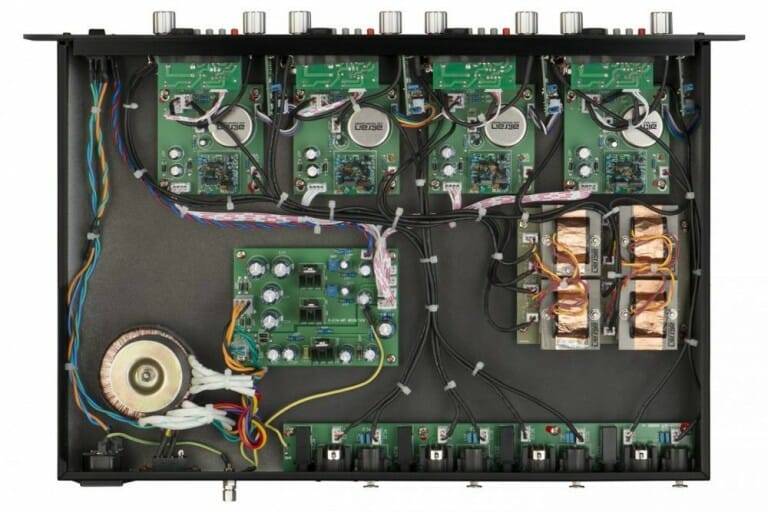 The Warm Audio WA-412 takes it's inspiration from this iconic preamp! The WA-412 is a 4 channel discrete transformer coupled microphone preamp built with a 6 pin opamp and custom wound Altran input and output transformers. On each channel you have both Input gain and output gain. This allows you to drive the input transformer for color using the input gain and controlling the input to your DAW with the output gain. Each channel can deliver up to 65Db of Gain! In between these Pots is a row of 5 push buttons with corresponding indicator LED's. From Left to right you have Phantom power, the "Tone" Switch(which switches the impedance of the input), Polarity, Pad (Gives you a 20Db Pad on both the balanced and unbalanced inputs) and Hi-Z (which switches to the TS Instrument Input). On the back of the unit you have XLR inputs and both XLR and TRS outputs. As you can see this is a very straightforward simple design all packed into a 1U package. The overall build quality is solid and gives you a feeling that this is a unit that was built to last.
Now, this is all well and good. If you own a home studio, you need to base your purchase decisions on more than just mere specs and build. It's all about what can it do for your recordings and final sound of your projects. What I can do is give you my experience with this unit and how it has impacted my studio.
When I received my unit (which, by the way, I purchased), I had a project come into the studio that allowed me to put it right to work. The first task I gave the WA-412 was on drums. I put the bass drum in channel 1, the toms in 2,3 and 4. We all know that getting that bass drum and tom sound that cuts through the mix can be an elusive thing for many home studios.
Granted you should always have some good drum mics. I used a set of Audix D2's on the toms and a AKG D112 on the bass drum on this project as I have on many others. I know the sound of these mics together, I know what I should expect. The project in question is a client that has also recorded a few of his CD's in my studio and he also knows the sound he can expect.
Immediately on hearing the playback of the drum tracks the client looks at me and asked what did I do different to the drums. The sound of the Bass Drum was thick with a cutting attack, the toms had a fullness and clarity that was immediately noticeable. It was something you could not put your finger on, but you know it was good, REALLY GOOD. The Toms cut through the mix without sounding muddy and their initial attack was crisp and clean. Even the drummer, who has always been a pain in the ass about the drum sound, fell in love with what he heard.
Next I ran the Bass direct into the WA-412 and once again the sound was full with a well defined low end. The Client was once again impressed with the quality of the tracks. The Guitars sounded deep and full using a ribbon mic and utilizing the "Tone" switch on the WA-412. Even Vocals through this preamp were full and had an open airiness to them. It seemed there was no source that did not gain some sort of increased presence and fullness when pushed through the WA-412.
Now as I said earlier, I purchased this unit for my studio. Not that I am against getting free gear, but let's face it nobody is flooding my front door with UPS Packages. None the less, after this session I made the decision and immediately purchased another WA-412. I now have two of these in my rack and my clients and I have never been happier with the quality and the improvement in sound these have brought to my studio setup. This was the unit that made me a fan of Warm Audio and I have since added other products from their line to my studio. The WA-412 has become THE preamp for Drums, Bass and Guitars!
Every time I power these up, I consider them to be one of the best purchases I have made in quite some time.