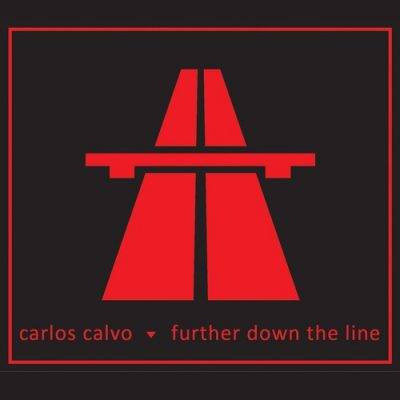 Carlos Calvo – "Further Down the Road"
by Rhetta Akamatsu
Carlos Calvvo has a life that sounds like the plot of a book. He provides music for TV and film, is a guitar coach for actors like David Duchovny and Marg Helgenberger , has taught guitar to the children of stars like Joe Perry and Neil Diamond, and is half of a duo with actor/director called "Encounters" who make some very enjoyable music.
He also makes his own solo projects, and the latest is the album, "Further Along the Line." This alum immediately captures the attention with the mystical and mesmerizing "Constellation." It is followed by more mostly mellow songs with superb guitar the dominant accompaniment for Calvo's strong vocals. In the tradition of the great singer/songwriters, it is the lyrics that command and hold the attention here. They cut to the heart and engage the mind, with a sure command and awareness of the power of language.especially on songs like the aforementioned "Constellation," "Hanging By a String," "Bayonne" and "Walk With Me."
This CD is not loud or raucous. It does not scream for attention. But it has its own quiet power that is just as impressive and it deserves to be heard. Don't overlook this gem. Calvo is a great addition to the singer/songwriter tradition of Lennon/McCartney, Paul Simon, Van Morrison and Bob Dylan..