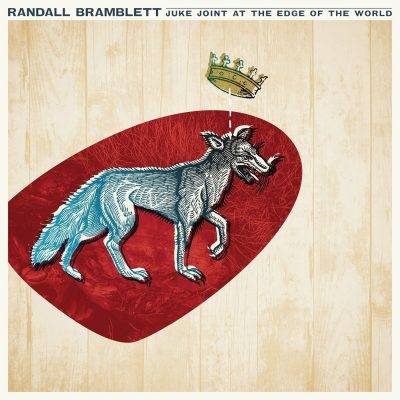 Randall Bramblett
Juke Joint At The Edge of The World
New West Records
Randall Bramblett was born in Jessup, Georgia in 1948. He attended the University of North Carolina where he studied religion to prepare himself for the seminary. He abandoned his theological studies to pursue writing music as he was inspired by Bob Dylan, James Taylor and Carole King.
In 1973 Bramblett began to find work as a session musician with Capricorn Records. He appears on albums by Gregg Allman, Cowboy, Elvin Bishop and Bonnie Bramlett.
Bramblett released his own debut recording "That Other Mile" in 1975 on Polydor Records. From 1977 until 1980 he was a member of the jazz-fusion band "Sea Level" also on Capricorn. Bramblett recorded with Traffic and toured with Stevie Winwood. In 2001 Bramblett signed with New West Records and released "No More Mr. Lucky". He appears on Bonnie Raitt's 2012 "Slipstream" album and authored the opening track "Used To Rule The World". Bramblett's last album was 2015's "Devil Music". This is Bramblett's eleventh album overall and eighth for New West Records.
The band includes Bramblett, keyboards, sax and vocals; Seth Hendershot, drums and backing vocals; Michael G. Steele, bass and backing vocals; and guitarists Nick Johnson and Davis Causey. Additional musicians include Gerry Hansen, percussion; Wayne Postell, trumpet; Tom Ryan, baritone sax; and Isaac Bramblett, background vocals.
Distorted drum loops open "Plan B" with Bramblett on a fuzzed out piano. He's stuck in a bus station and he's got no Plan B; Johnson takes a mean guitar solo.
"Pothole On Main Street" is a funky blues with the lyric "I can't get no asphalt no matter how hard I try". Bramblett takes several sweaty sax solos.
The psychedelic "Trippy Little Thing" features Bramblett's spacey vocal while Hansen provides some percussion. Johnson and Bramblett's solos are terrific.
The funky "Garbage Man" includes some cool piano from Bramblett and a New Orleans beat.
Bramblett's songs are well written but my favorite has to be "I Just Don't Have The Time". "I'd like to get to know you, I bet you got your ducks in line, you know I'd like to be your friend, I just don't have the time". Bramblett takes a great organ solo.
The maddening drone heard on "Since You're Gone" hides the emotion within. "That's how I spend my time since you're gone". Bramblett's sax is evocative.
"Devil's Haircut" is the only cover. It was written by Beck and first recorded on his 1996 album "Odelay".
"Fine" contains the lyric… "What do we do when the money's gone….fine, fine, everything's fine…we don't give a damn, we have to have a good time". "Mali Katra" combines funk and some Middle Eastern dissonance. "Do You Want To Be Free" is another euphoric tune with some great percussion from Hansen.
Bramblett's music combines soul and funk, poetic imagery and brilliant musicianship. This highly recommended album is quite an accomplishment.
Richard Ludmerer
[amazon_link asins='B0713MMTLS,B012CZ4YTS,B00BXHDXVW,B00005LVY4,B071NKMNF9′ template='ProductCarousel' store='maasc-20′ marketplace='US' link_id='b8d2344c-6a24-11e7-8086-67f7a75c770b']