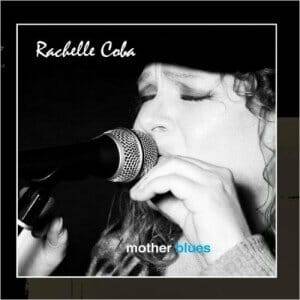 Rachelle Coba
Mother Blues
Mono Records
This album is an introduction to Rachelle Coba. These are band performances but Coba's voice and guitar are upfront as she fingerpicks her Stratocaster. The results are an intimate look at an emerging artist.
All of the songs except one were written by Coba who is one helluva songwriter. The opening track "Never Been to Memphis" is just a great song begging to be covered. "We'll I've been to California, New York City too, I've been to Amarillo Texas, got baptized in the blues, been around this country, to and fro, but I ain't never seen the home of Blues and Rock-n-Roll…I ain't never been to Memphis…got a great big hole in my soul". Ray Murray sits in on piano.
Rachelle sings "I know it seems crazy, when you hear what I'm saying, boy, you must be crazy…cause I Ain't got time to fall in love". Her voice drips with emotion.
On "Worried Blues" Coba sounds a little like Ricki Lee Jones. "I spent all my money, on a loaf of bread…started thinking about all my problems…we'll I'm too worried…so worried I got the blues…I ain't selling off my guitar no, and I got holes in my shoes".
Coba let's you into her soul when she sings "Between The Tracks". "Cause you can't stop love, running like a freight train…that train ain't running away, you just gotta get used to the sway".
Coba's classical guitar training enables her infectious finger picking on "Chicago". Coba states that her favorite cities are Chicago, Wichita and Miami. Coba competed in the International Blues Challenge twice. In 2012 she represented the Wichita Blues Society in the band competition and in 2013 represented the Topeka Blues Society as a solo performer.
The only song not written by Coba is "Mother Blues". Originally titled "Blues is on the Move" it was written by the late Sam Taylor Jr. Taylor was a huge influence on Coba.
The June/July issue of Big City Rhythm & Blues magazine was all about Florida and it's blues music scene. Coba was among the artists highlighted in this feature. Remember the name, Rachelle Coba; her future shines bright.
Richard Ludmerer