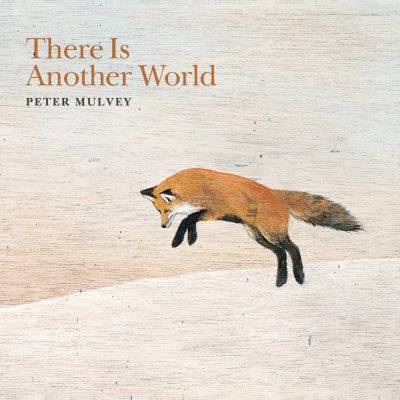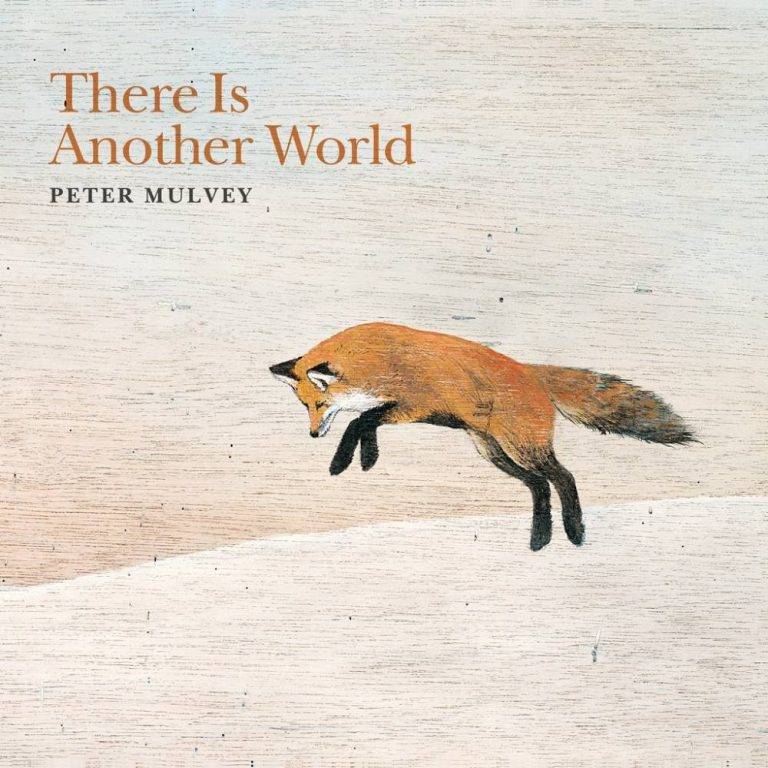 Peter Mulvey
There Is Another World
Righteous Babe Records.
Peter Mulvey is a traveling troubadour with his compass pinned to the out of the ordinary. He is a songwriter who threatens at being a poet. The songs from There Is Another World are no exception. Conventional instruments unconventionally create mood and the lyrics fall to an unorthodox cadence. There Is Another World is unique and refreshing.
Born out of personal pain, the songs for this album provide a cathartic medium for Mulvey. Living out the winter in a friends empty house, and coming to terms with upheaval in the middle of his life, these songs take on the sights and sounds of the natural places Peter found solace. There is a sense of urgency to this collection. Having your life flipped will do that. These songs help see that There Is Another World.
For some of the songs on this album, the lyrics are sparse and haiku-like. "The Fox" opens the album with succinct lyrics. The melody has a primal feel, and the instrumentation replicates the sounds of the natural world. "False Indigo" also has a primal feel that borders on Middle-Eastern. "Nickel & Dime" is gone too soon. "All Saints' Day" is a melodic medieval piece that could just as easily been played on a lute if one was available. Mulvey's voice and guitar harmonize beautifully.
There is another world
But it is in this one
Come walk with me
On All Saints' Day
"Who's Gonna Love You Now?" Is soul-searching with wrenching vocals beautifully held together by haunting pedal steel and bright guitar. The uplifting guitar continues with "When I Was in Monaghan" a reflective storyline complete with haunting violin and clarinet. The mood lifts with "Fool's Errand" as it is chock full of clever lyrics and phrasing. This is a full sounding folk song. The ballad "Beckett Was a Bird of Prey" is a pub song for an old friend. "To Your Joy" pulls at your heart as the hero comes to terms with the end of an era. There is an audible shift in tone as he ushers in a new world.
You cried aloud
To every foot soldier
To your guns
And I cried aloud
To every foot soldier
To your guns
Today my flag is white as the snow
Goodbye
"Henry's Only Daughter" is haunting, and primal. "The Cardinal" has a melody much like a cardinal flying through the trees. It's a song that is navigating the balance between worlds. "Owl" is spoken word. The melody and instrumentation evoke the forest.
Peter Mulvey wrote all but one song on the album. "Strayaway" comes from the traditional composition "The Strayaway Child". Peter sings and plays guitar on the album. Todd Sickafoose produced There Is Another World and plays acoustic bass and piano. Jenny Scheinman plays violin, Eric Heywood plays pedal steel, Rob Burger plays accordion, prepared piano, and organ, Idit Shner adds clarinet and bass clarinet, and Johnny Rodgers plays glass orchestra which is literally playing the rim of a glass.
This album from Peter Mulvey is a departure from we've come to expect. These songs are deeper and perhaps truer. Songs that pull at something that needs pulling. I think it released. There Is Another World.
[amazon_link asins='B07M6S8JKK,B000QQVXOK,B06XTWZRY1,B06WV7GG5N,B00IJZW3BC,B06W9F1XLN,B00004SBXA,B06X3RJ5D2,B00701QY1Q' template='ProductCarousel' store='maasc-20′ marketplace='US' link_id='132c66ba-2e8d-4d4c-8792-caa6fd51e902′]