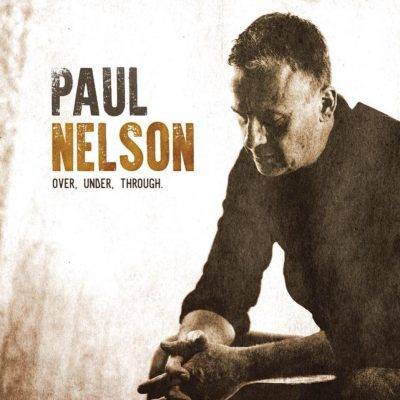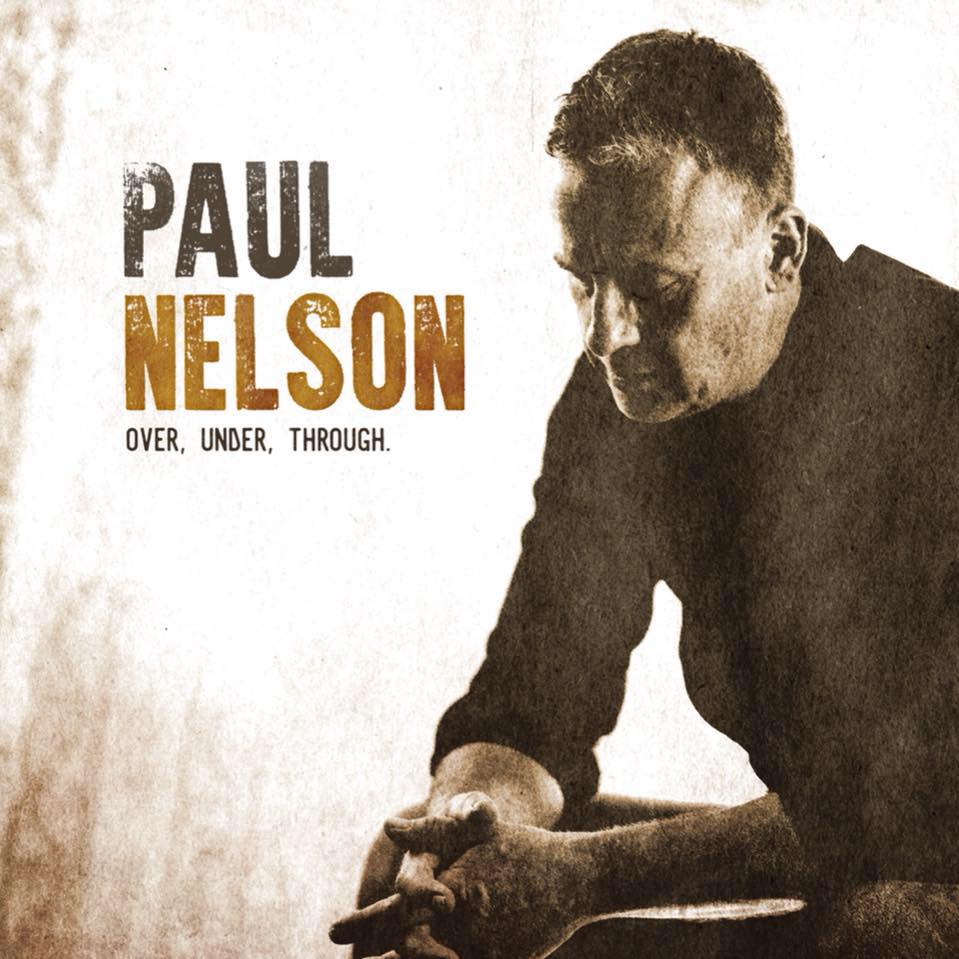 Paul Nelson
Over Under Through
Riverwide
New Hampshire's Paul Nelson emerges with an early entry for one of 2019's best blues/roots releases. Yes, it's only January but Nelson and his producer/multi-instrumentalist Tom Eaton (Vance Gilbert, Ellis Paul), have assembled top shelf New England players to generate a terrific sound – part roots, part blues – beautifully dark and passionate.
Guitarist Kevin Barry (Ray LaMontagne, Paula Cole) is a standout player among the eight musicians and singers accompanying Nelson (acoustic guitar, mandolin, Fender Rhodes, percussion). Drummer John Sands (Aimee Mann, Liz Phair), bassists Richard Gates (Suzanne Vega, Richard Thompson) and Paul Kochansky, and vocalist Kristin Cifelli join as do mentor Ellis Paul and Nickie Fuller on harmonies and Jeff Oster on trumpet and flugelhorn.
Nelson is a terrific songwriter who weaves his way through blues, roots, and folk. Glean the titles like "Ghost in the Basement," Color It Blues," "Go Down Ezekiel" and the title track to get an idea of the dark tone of the album. Nelson has had many pursuits outside of music and draws on them for these haunting tales. The album was recorded just this past October in Newburyport, MA with immaculately pristine production.
It's Nelson's intense, hard-to-pin-down spooky, mysterious sound that is the allure. In the opening "Go Down Ezekiel" Barry's dirty, swampy guitar evokes sounds of Keb' Mo' or fellow New Englander Peter Parcek. "Ghost in the Basement," however, brings one to a different place – perhaps the dark alleys of gangster movies, with Nelson's voice low and menacing for lyrics like these – "There's a ghost in the basement, I know she's there/Where the boxes are stacked behind the stairs/I hear her at night when I'm trying to sleep/Sorting through memories, she gives me no peace/scuffing and shuffling around in the dark/with no earthly idea where to start." The intimacy of his songcraft is riveting. No matter how many times he sings the chorus (too many to count), accented by Barry's weeping lap steel " How long, how long" you're mesmerized.
Two songs in, we're already hooked before we get the marvelous track "Color Me Blue," buoyed by Oster's trumpet/flugelhorn and Barry's ever present piercing guitar. Nelson's voice is menacingly soulful, perfect for these opening lyrics "I can take a sunny day/and fill it with rain/Hijack your peace of mind/Drag you to a house of pain/Pretty Rainbows fade to grey/At the sound of my weeping guitar." This tone colors "Lay a Little (On Me)" is one of the more melodic, harmonious tunes. "Secret" is fittingly introspective. "Alice Mullin' is a slow folk song colored again by Barry's lap steel and this time, Oster's flugelhorn.
Nelson's one cover, Johnny Cash's "I Walk the Line" retains the original pathos of the song but makes the heartbreaking lyrics even more soulful and heartbreaking in its dirge-like tempo, paving the way for two somewhat subtle political tunes, the boisterous "Relative Work" and the funky, stirring JJ. Cale-like "Silent Majority," where the band turns rockers. The title track, a half sung/ half spoken word tale about the suffering and quest for peace in life, is, in a word – epic as its pacing mirrors the title. "There Is Weeping" provides the hymn-like uplifting gospel close, again so appropriate.
This album is soul-stirring, searing in its often quiet intensity and spell-binding throughout. Get it.
Note: All CDs should be packaged this well-detailed – musicians by track and a full set of lyrics in the jacket.
– Jim Hynes
[amazon_link asins='B07M7LNLLW,B07MC9L5HZ,B07MSH8C8L,B07MSGRMND,B07MM39321,B07MM38MJ8,B07MJHY25T,B07MJHY1N3,B07MJHWX1L' template='ProductCarousel' store='maasc-20′ marketplace='US' link_id='cffdda8a-5574-4a17-93fd-96ee4dbd01da']