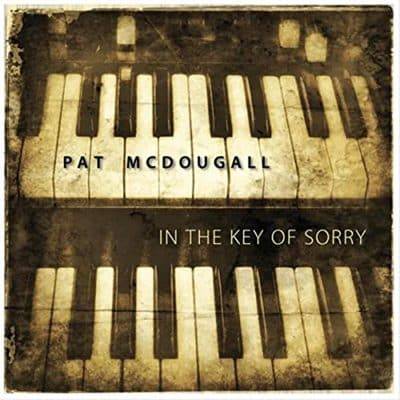 Pat McDougall
In the Key of Sorry
Self-released
Keyboardist, vocalist, and masterful songwriter Pat McDougall teams with co-producer Jimi Bott for his dozen originals on In the Key of Sorry. McDougall impresses this writer as the best blues lyricist today apart from Derrick Procell. Yes, McDougall has a gift for songwriting, especially in breakup songs, as attested to by an honor roll of guests who contributed to the album, which we'll get to shortly. McDougall employs various styles in these tunes from up-tempo blues to soulful ballads, a bit of swampy slide, humorous ditties, and even a pop-rock anthem. His core band, Tall Static is drummer Ed Pierce, guitarist Whit Draper, and bassist Jim Solberg.
Ready for the staggering list of guests who will appear by name with the song in parenthesis? Here they are: Kid Andersen (In the Key of Sorry), Alan Hager (Don't Ask a Boy to Do a Man's Job), Kara Grainger (Hot Soup and Ice Cream), Lisa Mann (How You Gonna), Doug Rowell (Always Wanted To), Lloyd Jones (Love Won't Let Me Down), Ben Rice (Actions Speak Louder Than Words and I'm That Guy), Kivett Bednar and Jerry Jemmott (Holding Back the Tears), Kevin Selfe, Jimi Bott, Lisa Mann (Which Way the Cold Wind Blows). Certainly, some of those names and song titles have piqued your curiosity. Yet, the question may well be – where has McDougall been all this time? He plays regularly with his blues/R&B band Tall Static, and with Ben Rice & The Hustle. Until late 2020 he was the keyboardist and musical director for the Rae Gordon Band, helping them win several awards.
The album kicks off with the rollicking title track ("if you came to hear a happy song, you may just have to wait awhile"), with a blistering tempo that belies the "key of sorry." It's just chock full of cool phrases such as "there's just something so connected about feeling bad," just enough tongue-in-cheek humor to keep one smiling. While Andersen took the guitar lead on that one, Alan Hager steps up with stinging slide on the swampy "Don't Ask A Boy (To Do a Man's Job)" – "How come when the check arrives he appears? I can hear the cold wind blowing right through his ears." In between we hear the one core band rendered tune, a simple structured tune with a nifty riff and memorable hook – "(I Think I Need) Another Lover." Guitarist Kara Grainger takes the lead on the jaunty "Hot Soup and Ice Cream" as McDougall uses the title phrase and others to describe the differences between two in a relationship "we go together like hot soup and ice cream," yet another example of his clever wit.
The tone and mood move into soulful R&B with "How You Gonna," with McDougall playing melodic B3 and getting harmony support from Lisa Mann. "Always Wanted To" isn't strong lyrically compared to others but has merit due to its infectious melody and Doug Rowell's lead guitar. The piano driven; horn slathered "Love Won't Let Me Down" features Lloyd Jones on guitar lead as McDougall again shows his musical chops in favor of what are fairly standard lyrics. The organ bathed ballad gem "Actions Speak Louder Than Words" features colleague Ben Rice on guitars as McDougall's sings eminently relatable lyrics in a classic breakup song – "The things you say are miles away from the thing you did…because actions speak louder than words." The band breaks into some funk with bassist Jerry Jemmott aboard as well as Kivett Bednar who weighs in with some the album's most scintillating guitar on "Holding Back the Tears."
McDougall sings through some type of reverb, sounding almost like a vocoder on the intro to "Which Way The Cold Wind Blows" – "I still see your face though there's nothing there at all…someday you're gonna know which way the cold wind blows." It's another bitter breakup song, like a blues version of George Jones' "The Door," bolstered by a spiraling guitar solo from Kevin Selfe, insistent beats from Bott, and harmonies from Mann that make it another standout track. "Well-Acquainted With the Blues" seems like one we've heard before somewhere. McDougall co-wrote it with keyboardist Peter Boe of the Robert Cray and Curtis Salgado bands and sings it with more passion than displayed on any track. His own guitarist, Whit Draper, shows that belongs in the same conversations with these esteemed guests with his burning guitar lead (which coincidentally rings like Cray, hmm). McDougall closes the album as he began, in conversational song and a slew of witty phrases in "I'm That Guy" with Ben Rice again joining. It's a hoot and while not one of the stellar songs, emblematic of his approach and mood of the record.
McDougall's varied approach, tongue-in-cheek demeanor, flair for lyrics, and guest performances add to one of the most enjoyable blues listens this year.
Help Support Making a Scene
Your Support helps us pay for our server and allows us to continue to bring you the best coverage for the Indie Artists and the fans that Love them!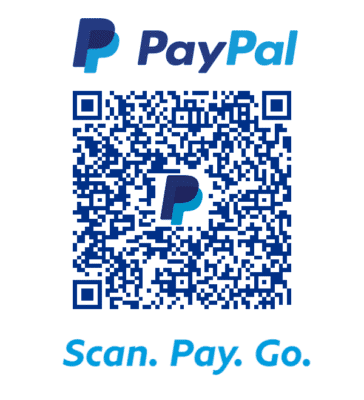 FOLLOW US ON INSTAGRAM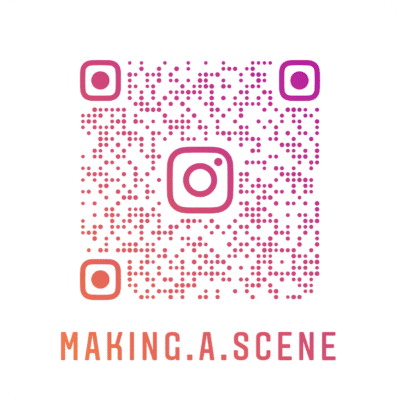 Subscribe to Our Newsletter