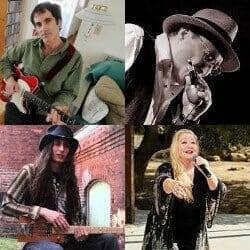 MUSIC ON THE COUCH
SHOW #343
10/24/16
LISTEN HERE: https://goo.gl/7FvGGK
All Couch Kids this show…

DAVE KELLER
Dave starts us off with his new album Right Back Atcha, the followup to his BMA Nominated Soul Changes. For this one, Dave brought in his guys, recorded it in Vermont and produced it himself. We talked about the differences between this album and Soul Changes and why…heard some studio stories and more

SUGAR RAY NORCIA – Segment Begins At The 47:30 Mark
Sugar Ray returned by to talk about the last 5 years since he sat on The Couch. He and The Sugartones have a new album out entitled Seeing Is Believing and we spoke about the album, the success of over 35 years as a band, the band's philosophy and more.

JUSTIN JOHNSON – Segment Begins At The 1:22:30 Mark
Justin returned to The Couch to talk about his latest release, the If Walls Could Talk album set. The album, behind the scenes DVD and included booklet are the next step in the evolution of this talented songwriter, singer and guitarist. Justin took us through the recording of the album and his new home off the road and where he is heading now.

DEB RYDER – Segment Begins At The 2:05:00 Mark
Finally Deb returned to talk about her new release, Grit Grease & Tears. This third album contains 13 original songs. It is a testament to the amount this stirring vocalist continues to grow. Deb and I talked about "the ride" she is on and has been the last 3 years.
SONG PLAYED
DAVE KELLER – Right Back Atcha
Right Back Atcha
What's It Gonna Take
Deeper Than The Eye Can See
Circles
2AM Talks
SUGAR RAY & THE BLUETONES – Seeing Is Believing
Seeing Is Believing
It's Been A Long Time
Noontime Bell
You Know I Love You
Keep On Sailing
JUSTIN JOHNSON – If The Wall Could Talk
Summertime
Tennessee Turkey & A Carolina Chick
Wood & Weed
Abracadabra
We'll Meet Again
DEB RYDER – Grit Grease & Tears
Grit, Grease & Tears
Lord Knows I Do
Prisoner Of War
Just Her Nature