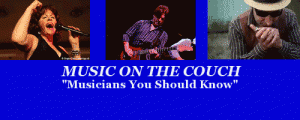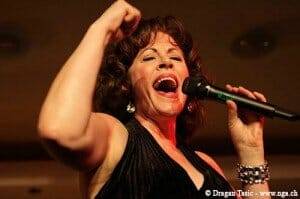 Janiva Magness has earned 6 Blues Music Awards including the BB King Entertainment OF The Year, Song Of The Year and Contemporary Female Artist Of The Year. She is about to release Original, an 11 song collection of incredible tunes that will gain her even more praise and awards. I am thrilled to have Janiva join me to talk about her incredible career and what challenges she wants to take on in the future.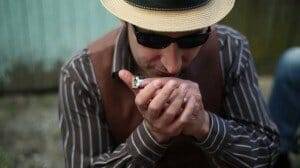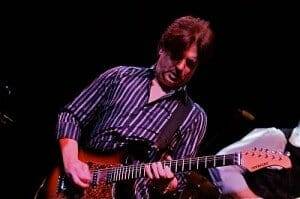 Raoul & The Big Time have released 4 albums and their fifth is entitled, Hollywood Blvd. Out of Toronto, Canada this band brings an energetic mis of "Toronto-Chicgo-Hollywood Blues" mixing the sounds of Chess Records and West Coast Jump. Hollywood Blvd has a stellar list of guests with 8 originals and 4 covers done only as Raoul & The Big Time can do. I will chat with Raoul about how he got to this point in his career and what the next step is for he and the band.
Carmen Grillo spent many years with the legendary Tower Of Power and is currently perfoming with Sons Of Champlin. But Different World is all carmen. his first solo album, A Different World, released near the end of 2013 is chock full of blues rock with touches of jazz thrown in and Carmen has enlisted many of those he has played alongside over the years to bolster his songs. 12 tracks, 4 of them instrumental, the labum mixes originals and covers seemlessly. Carmen and I will discuss his great career and how, finally releasing a solo album has impacted his outlook on the future.
Couch Kid, Joel DaSilva jumps in at the top of the show to talk about his upcoming tour.
Joel's Segment: Starts the Show
Janiva Magness: 4:50 Mark
Raoul's Segment: 68:05 Mark
Carmen Grillo: 127:20 Mark

Listen To Music Internet Radio Stations with
Vinny Bond
on BlogTalkRadio
Best Regards,
Vinny Bond Marini
Owner/Host
Music On The Couch
"Musicians You Should Know"
PLEASE NOTE NEW MAILING ADDRESS:
Music On The Couch
1717 Old Highway 15
Ecru, MS 38841
________________________________________
Show archives at Music On The Couch
Subscribe via iTunes
Follow us on Facebook
Follow us on Twitter
#MusicOTC
Click Below to purchase these artists CD's!!