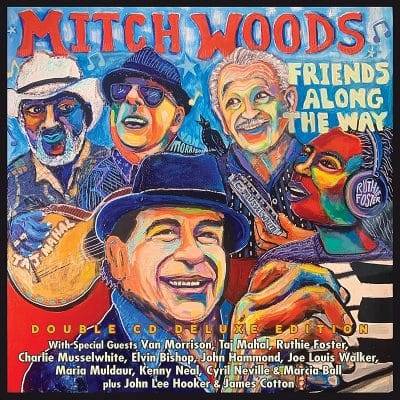 Mitch Woods
Friends Along the Way
Club 88
When one views this double-CD project from pianist and vocalist Mitch Woods, with its abundance of blues artists, the immediate reaction is that this must be a career accumulation of sessions, as the title says, "along the way" and that it seems like an artifact of the last decade.  Both of those notions are accurate. Sixteen of these tracks were released in 2017 on the eOne Imprint, which became a film company soon after, thereby providing little in the way of promotion. Woods has added five unreleased tracks (the last ones on Disc 2) to the original set and now offers it to the masses, most of whom never heard the first edition.  Oh, and those names? How about Van Morrison, Taj Mahal, Ruthie Foster, Elvin Bishop, Maria Muldaur, Charlie Musselwhite, Marcia Ball, John Lee Hooker, Kenny Neal, John Hammond, Cyril Neville, and Joe Louis Walker – one that reads like a Blues Hall of Fame. Each tune is either a duet or trio with Woods who plays piano throughout and sings on several himself.
These are most familiar blues or folk standards, but Woods wrote three originals and these guests – Kenny Neal, Taj Mahal, Cyril Neville, Ruthie Foster, and Charlie Musselwhite each contribute one of their own, in Neal's case, two. As is the case with multiple artist albums of this type, each will have their own favorites, often gravitating toward their favorite artists.  Nonetheless, this writer recommends these seven:
Ruthie Foster "Singin' the Blues" – a smooth, soulful, non-boogie woogie tune penned by Ruthie who sings and plays guitar while Woods is subtle in accompaniment, leaving the spotlight on Foster.
John Hammond "Mother -In-Law Blues" – It's the unusual pairing of Hammond's stellar slide work on his national steel along with Woods' barrelhouse piano that makes this one stand out, not to mention Hammond's passionate vocal.
Joe Louis Walker "Nasty Boogie" – Both Walker and Woods sing and the rollicking Champion Jack Dupree tune is among the best of several boogie woogie tunes that grace the album, both Walker's guitar and Woods piano squarely in the pocket.
Maria Muldaur "Empty Bed Blues" – Maria's vocal on this classic Bessie Smith tune, just hits that old time vibe and the salacious aspects of the tune beautifully.
Van Morrison & Taj Mahal "Midnight Hour Blues" – Written by Leroy Carr, this is one of three tunes where the two icons are paired with Woods, but the configuration here seems to work best – Van on vocals and harmonica, Taj on national steel, and Woods, of course, on piano.
Cyril Neville "Blues for New Orleans" – One of the unreleased tracks, Cyril Neville's tune is one of the few slow blues here and he sings it with so much feeling, you can feel his pain.
John Lee Hooker "Never Get Out of These Blues Alive" – It's far from the best recordings that John Lee ever made but it makes this list because it's just so good to hear him again. He was one of a kind.
Arguably, the remaining fourteen offer no fillers, but they're not all killers either. But that's for you to decide. In any case, the acoustic, raw nature of every tune performed by these masters, is not something we often hear these days. Kudos to Woods for his career opus. The gathering of royalty in itself impresses before one note is played.
Expect to see video footage of some of sessions begin to stream out on social media, and you can access more by visiting Woods" website – www.mitchwoods.com
Help Support Making a Scene
Your Support helps us pay for our server and allows us to continue to bring you the best coverage for the Indie Artists and the fans that Love them!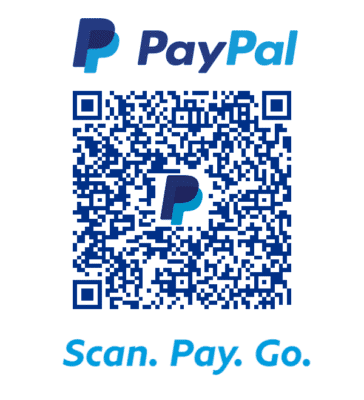 FOLLOW US ON INSTAGRAM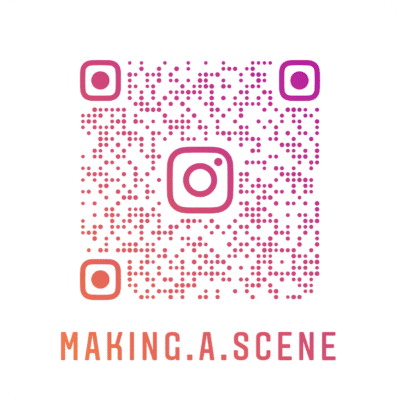 Subscribe to Our Newsletter