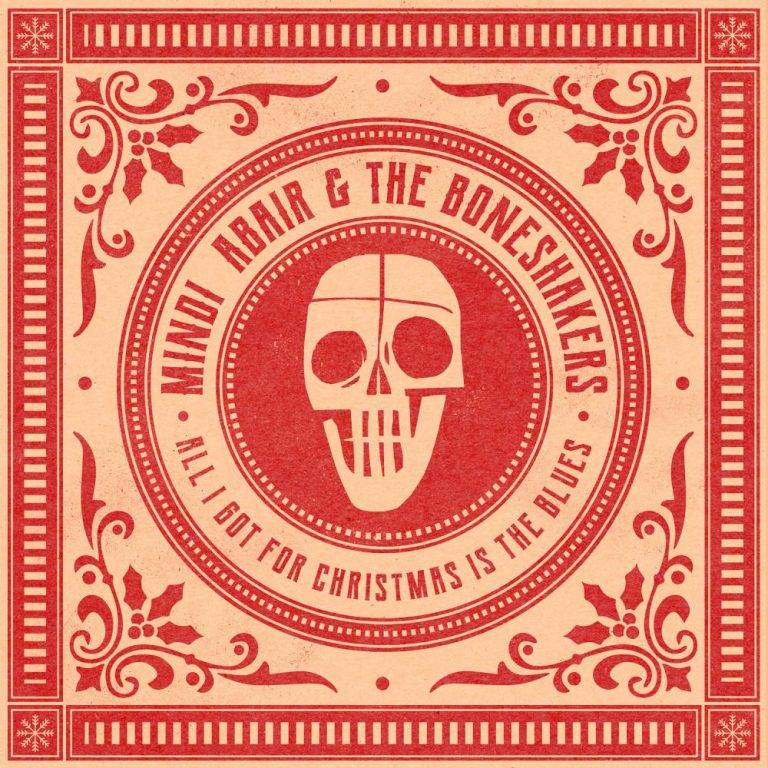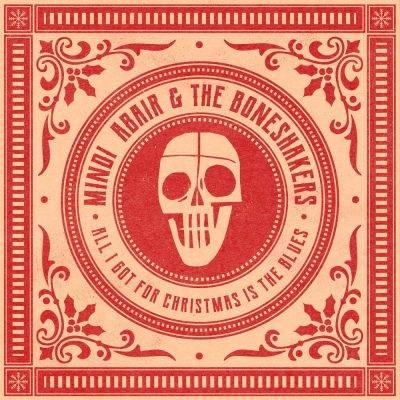 Mindi Abair & The Boneshakers
All I Got For Christmas is The Blues
Pretty Good For A Girl Records
Mindi Abair and Randy Jacobs of The Boneshakers scored big with their album "The EastWest Sessions" and it finished #27 on the Roots Music Reports Top 200 Blues Album Chart for 2017. Abair has eight previous Jazz albums and two Grammy nominations to her credit and her conversion to the blues was nothing short of sensational. This is only her third album fronting the Boneshakers so anything from them is welcome. Their tour in support of their last album was joyous as they are a wonderful live act. This Christmas album is a way for them to spread their joy even further.
The Boneshakers now include Abair, soprano, alto and baritone saxophones and vocals; Jacobs, electric and acoustic guitar, dobro, cigarbox guitar and vocals; Rodney Lee, B-3, piano, mouthharp and vocals; Third Richardson, drums, percussion, sleighbells, spoons, and vocals; and Ben White, electric and upright bass and vocals.
The title track "All I Got for Christmas is The Blues" is an original written by Abair, Jacobs and Oliver Leiber; it is performed in the high energy style associated with The Boneshakers. Two more originals come from the songwriting team of Abair and Matthew Hager. The first is the re-invented "I Can't Wait for Christmas" which was a 2004 single for Abair. Abair asks for a few of her "favorite things" as Jacobs takes an extended solo. "The Best Part of Christmas", also from them, is a sweeter tune. The fourth original "Christmas Fool" is from Jacobs.
The five selected covers are fabulously re-arranged. Credited to Johnny Moore and Lou Baxter "Merry Christmas Baby" was a 1947 R n' B single sung by Charles Brown when he was still a member of Johnny Moore's Three Blazers. "Christmas (Baby Please Come Home)", featuring a fabulous sax solo from Abair, was composed by Phil Spector, Elle Greenwich and Jeff Barry and first appeared on the 1963 Christmas compilation album "A Christmas Gift For You" on Philles Records; it was sung by Darlene Love. "Rockin' Round The Christmas Tree" written by Johnny Marks was recorded by Brenda Lee in 1958, since then her version has sold over 25 million copies. "The Christmas Song (Chestnuts Roasting On An Open Fire)", authored by Mel Torme and Robert Wells, was recorded by The Nat King Cole Trio in 1946 and inducted into the Grammy Hall of Fame in 1974; the definitive version was re-recorded by Cole in 1961. "Run, Run, Rudolph" written by Marks and Marvin Brodie was recorded as "Run, Rudolph, Run" by Chuck Berry in 1958.
Share this Christmas Gift with friends and family this holiday season.
Richard Ludmerer
[amazon_link asins='B07H8MVG1Y,B0748K8CD3,B013BXK62Y,B00KB5OZNW,B00007KMRS,B000EHSVEQ,B00481KM0A,B0002VEO3Q,B00187BSRI' template='ProductCarousel' store='maasc-20′ marketplace='US' link_id='68ad7839-ffe6-11e8-979b-ffd1289d7a8f']