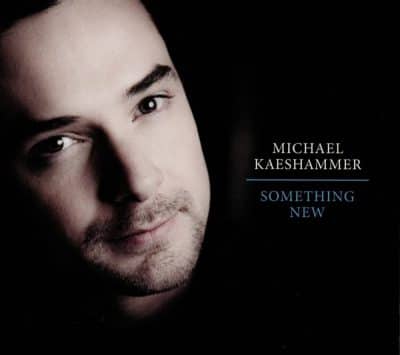 Michael Kaeshammer
Something New
Linus Entertainment
Michael Kaeshammer grew up in Germany where he studued Classical piano. At a young age he developed an interest in the boogie – woogie and stride piano of Meade Lux Lewis, Albert Ammons and Pete Johnson. He moved with his family to Canada and began playing at festivals. He released his first album "Blue Keys" in 1996. Kaeshammer has been the opening act for both Ray Charles and Allen Toussaint. His last album, his ninth, was 2017's "No Filter". Kaeshammer is a Juno Jazz Award nominee and winner of multiple Western Canadian Music Awards.
Kaeshammer is also a vocalist. On this new album Kaeshammer sounds a little like Michael Franks although instead of being influenced by Irving Berlin and Johnny Mercer he is influenced by the music coming out of New Orleans. Kaeshammer is also his own producer and has put together a dream of an ensemble while recording at The Esplanade Studios in New Orleans.
From the Meters and The Runnin' Pardners is electric bassist George Porter Jr.; and on drums is Johnny Vidacovich who has played with Johnny Adams, Professor Longhair and James Booker. When wanting an acoustic bassist Kaeshammer utilizes David Piltch who has played with everyone from Solomon Burke to Blood Sweat and Tears. Mike Dillon, on percussion, is from the bands Primus and Garage A Trois. Fellow Canadians include William Sperandei, trumpet; Chris Gale, tenor sax; William Carn, trombone; and Justin Abedin, mandolin and guitar.
All of the songs were written or co-written by Kaeshammer except one. "Come On Home" is a showcase for Kaeshammer's beautiful voice. "Do You Believe" features Curtis Salgado singing and playing harp, and Matt Perrine from The New Orleans Nightcrawlers on sousaphone. "She's Gone" includes a vocal by Jim Byrnes; Amos Garrett, guitar; and keyboardist Chuck Leavell on the Wurlitzer. "Who Are You" features Colin James, vocal and guitar; and Randy Bachman guitar. "Heaven And Earth" includes a vocal from Cyril Neville. Bria Skonberg plays trumpet on "Forbidden Love".
This album is an ambitious undertaking by Kaeshammer who gives us one of the best New Orleans albums since Dr. John's "The Spirit of Satch". My favorite song has to be "Dixie Has The Blues" as its got that Professor Longhair thing goin' on. Kaeshammer closes with two solo piano compositions; a jazzy version of the Ben Bernie/Maceo Pinkard "Sweet Georgia (Brown)" and the beautiful "Weimar".
Simply put this is a great album.
Richard Ludmerer
[amazon_link asins='B07885KP28,B01GGZZ79Q,B0026UZHU0,B006YYUQKU,B004QHBMMI,B000059WNS,B014JY22SU,B000059WNQ,B00CCEHP82′ template='ProductCarousel' store='maasc-20′ marketplace='US' link_id='928a0efb-522c-11e8-81d2-a71a7051daf5′]